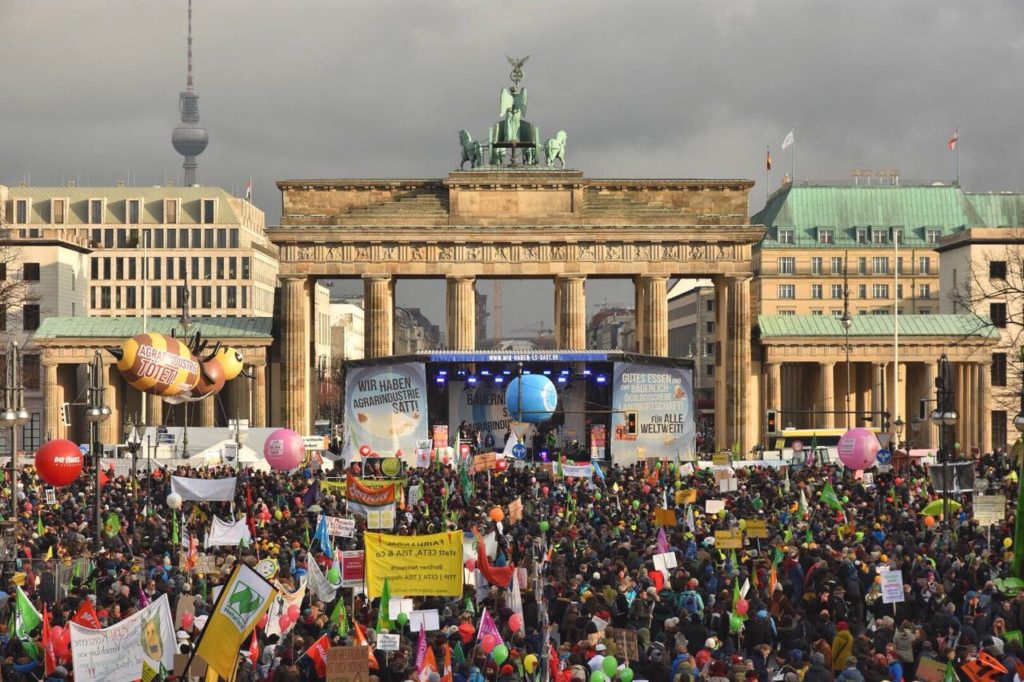 ARC2020 is an independent non-profit NGO focused on better farming, food, rural and environmental policy and practice in Europe and further afield. We create a space for collective reflection and debate to strengthen the European citizen spirit beyond sectoral and national limits. We strive to be a critical and fair observer, watchdog of the European Institutions as well as a loudspeaker for under-represented voices and demands.
We initiate and strengthen dialogue between rural and urban citizens on small scale and best practice farming and food systems as well as on bigger projects like reform of the CAP, a more resilient food policy, agroecology and other relevant areas. We initiate and conduct our own research, write our own in depth articles and facilitate public debates and publications. Board, team, established correspondents and contributors to the organisation form a team of engaged European citizens, sharing research and advocacy work with a broad range of coalitions and platforms.
What we work on
Our work includes research, policy analysis, dialogue, communication, networking and advocacy. Our main work areas are in farming, food, climate, biodiversity, agroecology, rural policy and good local practice. CAP watch, fair trade in agriculture and food, access to land and seeds and solidarity farming are also covered.
In Communication, along with our website, we offer weekly and a monthly newsletters, as well as Twitter and Facebook accounts.
What we did in the past
From 2010 to 2015, we were a European platform for 150+ NGOs, CSOs and farmer organisations advocating a radical reform of the CAP. You can read our 2010 Communication of European Civil Society to the European Institutions for sustainable farming and rural renaissance here, and see our main publications here.
Board of directors
Hannes Lorenzen, President: rural agricultural sociologist, former advisor on agriculture and rural development at the Agriculture and Rural Development Committee of the European Parliament; based at ARC2020 office in Brussels
Benny Haerlin, Vice President: Managing Director of Foundation of Future Farming Berlin Office, IAASTD, The 2000m2 Global Field initiative; based in Berlin
Karen Hansen-Kuhn, Treasurer: Program Director on Trade and Co-Executive Director at IATP; based in Washington, D.C.
Andrzej Nowakowski, Board member: Board Memeber of Pesticide Action Network; based in Brussels
Shefali Sarma, Board member: Director of the European office of Institute for Agriculture and Trade Policy; based in Berlin
Samuel Féret, Board member: agricultural sociologist and CAP policy expert; member of the Horizon 2020 SHERPA project; based in Provence, France
Communications and Research team
Oliver Moore Editor-in-Chief and Communications Director: ARC office Cloughjordan, Ireland
Matteo Metta, Policy analyst: based at ARC Office in Brussels
Louise Kelleher, Communications
ARC2020 is supported by