Five people have been charged in connection with the sale of industrial salt not suitable for human consumption to Polish meat processing plants. This is a result of a secret investigation by Poland's Central Investigations Bureau (CBS) over the last few months.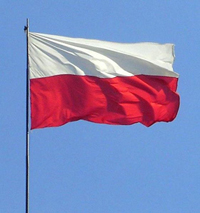 The salt – commonly used on icy roads – may be carcinogenic. As many as five meat processing plants are at risk of closure, according to Polish press. Full tests are currently being carried out on the salt, so as to determine the precise nature of the risks. If serious health risks are confirmed, the suspects' charges will be adapted accordingly. According to a Polish radio network – RMF FM, three of the plants that purchased the inedible salt are in the north Polish town of Wloclawek. The radio alleges that the salt was in use for three years in these plants and that supermarkets across the country have sold products from them.
So far, public prosecutors have far declined to name which plants purchased the salt. It was originally believed that only meat products were contaminated, but the investigation is also taking in fish products and items from bakeries.
It will be difficult to determine the potential harm of the products, as the maximum level of salt in the products is 2 to 3 percent. However, it has been confirmed that the industrial salt contains a sulphate concentration that is a hundred times over the permitted level for edible products. Meanwhile Polish Prime Minister Donald Tusk is expecting "as comprehensive a study as possible – over the next few days" showing the scale of this contamination problem. This will be carried out by the Agriculture Ministry.