ARC2020 has a longstanding collaboration with Forum Synergies and Agroecology Europe, two associations with whom we share common objectives. 
Since 2023, this renewed and coordinated collaboration focuses on the theme of intergenerational cooperation. We believe that by joining forces, we can help to co-construct a fairer, agroecological future for farming, food systems and rural areas.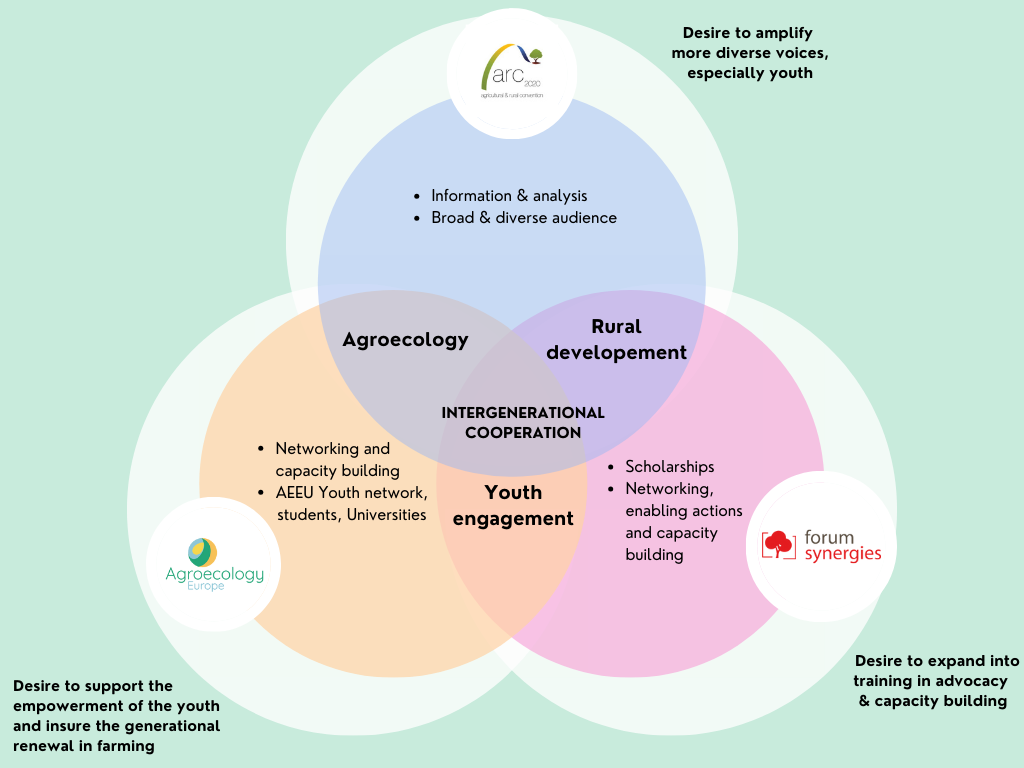 In the spirit of intergenerational responsibility, we want to support capacity building to help young Europeans advocate for the future they want, while learning from the experiences of older generations who bring decades of work to the table. 
To do this, we cannot remain in our silos. We must come together to exchange and reflect, to listen and learn from one another. In every precious exchange between generations is an opportunity to take action for our shared future. We invite you to discover below the fruits of such exchanges. 
Below you will find a book  – Rural Europe Takes Action – and a series of features which showcase our recent collaborations.
Read our book Rural Europe Takes Action (flip book)
Our work is kindly supported by Fondation de France.