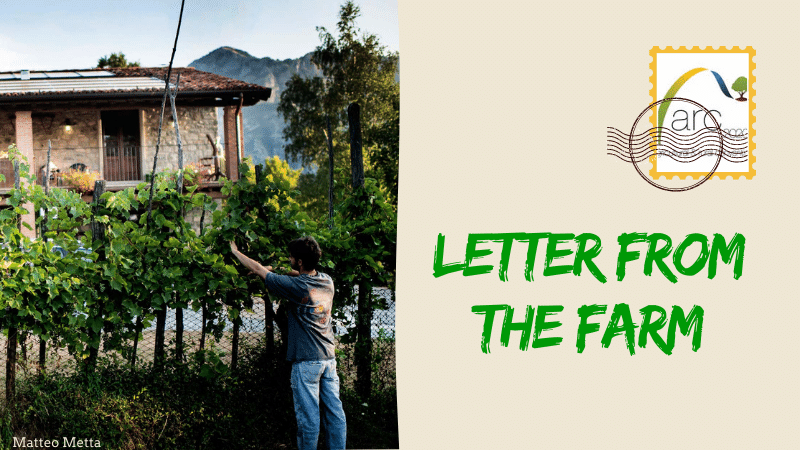 Who grows the food we eat? Who sows the seeds, tends the soil, picks the fruits and harvests the carrots? At ARC, we want to put faces to our food.
Agroecology is not one fixed way of doing agriculture, rather it is a philosophy, set of practices, and way of engaging the land with many different techniques and strategies. Welcome to our Letter From The Farm series.
Through telling their own personal farming stories, these farmers are showing how agriculture can be done.  Penned by a growing number of farmers across the continent, you can find out how these characters ended up farming, and what's involved on a day to day practical level. What are the struggles for new entrants? How are they coping with the Covid crisis? What farming practices do they use and why? How do they make the tough decisions about money – about the balance between best practice and earning cold hard cash? What do they find useful to guide their work? How does policy constrain or enable their work?
These are sometimes practical, sometimes more theoretical notes straight from the farm.
Portraits by Serbian artist Aleksandra Djordjevic
Interested?
Do you want to tell the story of your land, your farm, your farming – the trials and tribulations, the choices, decisions and conundrums through the seasons? if so, we'd love to hear from you. Whether it's a one-off piece or more regular letter you could contribute, we're seeking farmers from as many different backgrounds, farming practices and corners of Europe as possible. We want to shed light on the range of farming approaches and actors working with agroecology in Europe. Let's hear from you!
Contact Louise Kelleher at louise.kelleher[at]arc2020.eu if you're interested.
Meet The Farmers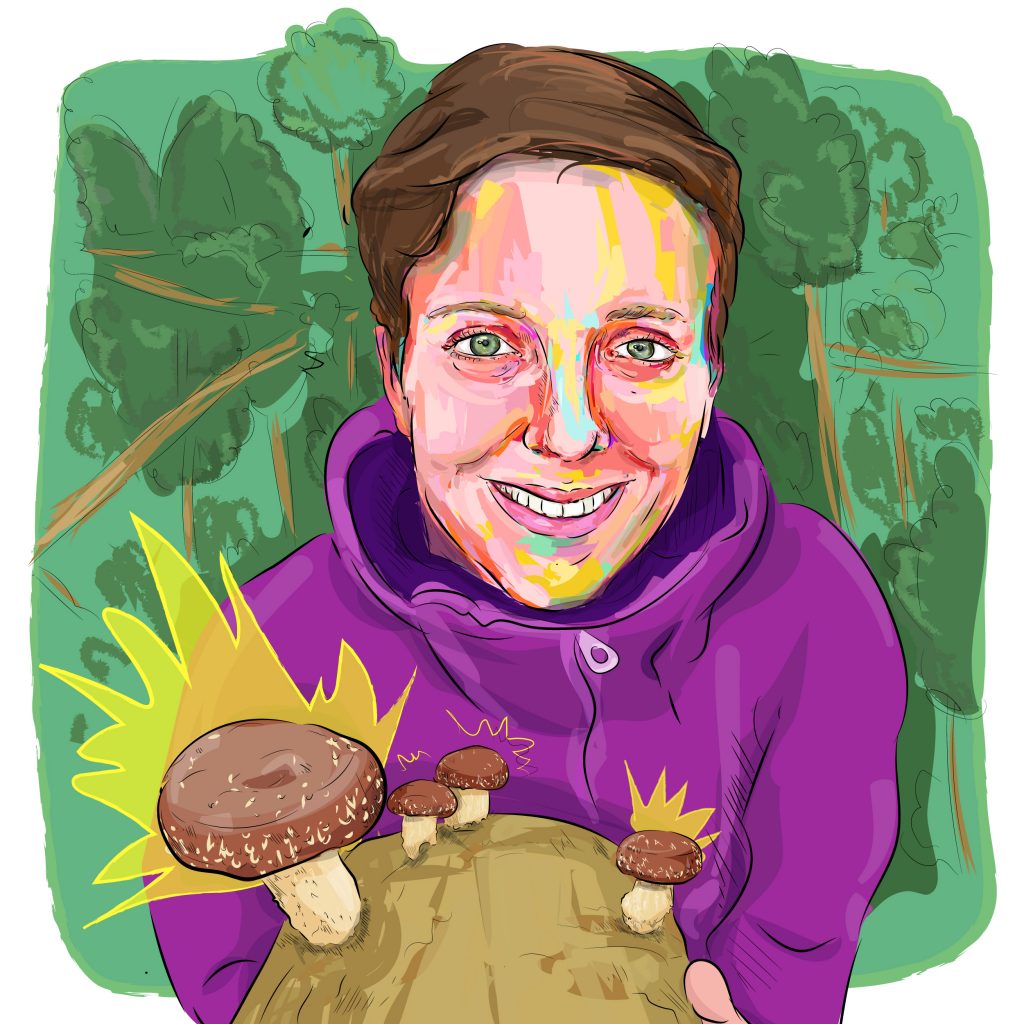 Chiara Garini recently started her own farm enterprise with her partner in the Province of Trento (Italy). She has previously working in care farming on the Conca d' Oro farm, where she managed production of organic fruit and vegetables preserves. She has Double Masters Degree in Organic Agriculture – Agroecology. Wageningen University and Research (the Netherlands) and ISARA-Lyon (France). Chiara received a Bachelor's Degree in Gastronomic Sciences Università degli Studi di Parma (Italy). Read all letters from Chiara Garini.
Sinéad Moran and her partner Mick returned to farming in 2016 and now manage a mixed herd of cows on 27 acres of High Nature Value Farmland in the West of Ireland. They are passionate about conserving the species rich grass, mature trees and biodiversity that is found on their farm. Their objective is produce fair food, farmed in harmony with nature for a fair price. Sinéad is a Trinity College Dublin Natural Science Graduate with a Masters from NUI Galway in Climate Change, Agriculture and Food Security. Her research looked at the potential of sustainable diets to reduce national GHG emissions. She has professional experience in the environmental and development NGO sector. She is also co-founder of Foodture, an Irish social enterprise whose mission is to nurture a culture of food citizenship, inspiring citizens to connect directly with fair food farmers to transform our food system for the better. Read all letters from Sinéad Moran.
Brindusa Birhala chose agroecological farming in her home country, Romania, after several international study programmes abroad. She graduated with a Masters of Environmental Governance in Freiburg, Germany, and International Masters of Rural Development in Gent, Belgium. Brindusa experienced peasant food production in many parts of the world during her travels, from Nicaragua to India. This encouraged her to tap into the peasant practices of her home country Romania, which in turn led her to re-settle in a small village in the west of Romania. Now she is starting out as a market gardener, a homesteader and a food activist. The latter manifests as access to land projects for small-scale new comers into agroecological farming. She is part of the coordination committees of Eco Ruralis, the national grassroots peasant representation, ASAT, the Romanian network for CSA farms, and ALPA the newly established organization for access to land for agroecology. When needed, she is also the village bike mechanic. Read all letters by Brindusa Birhala.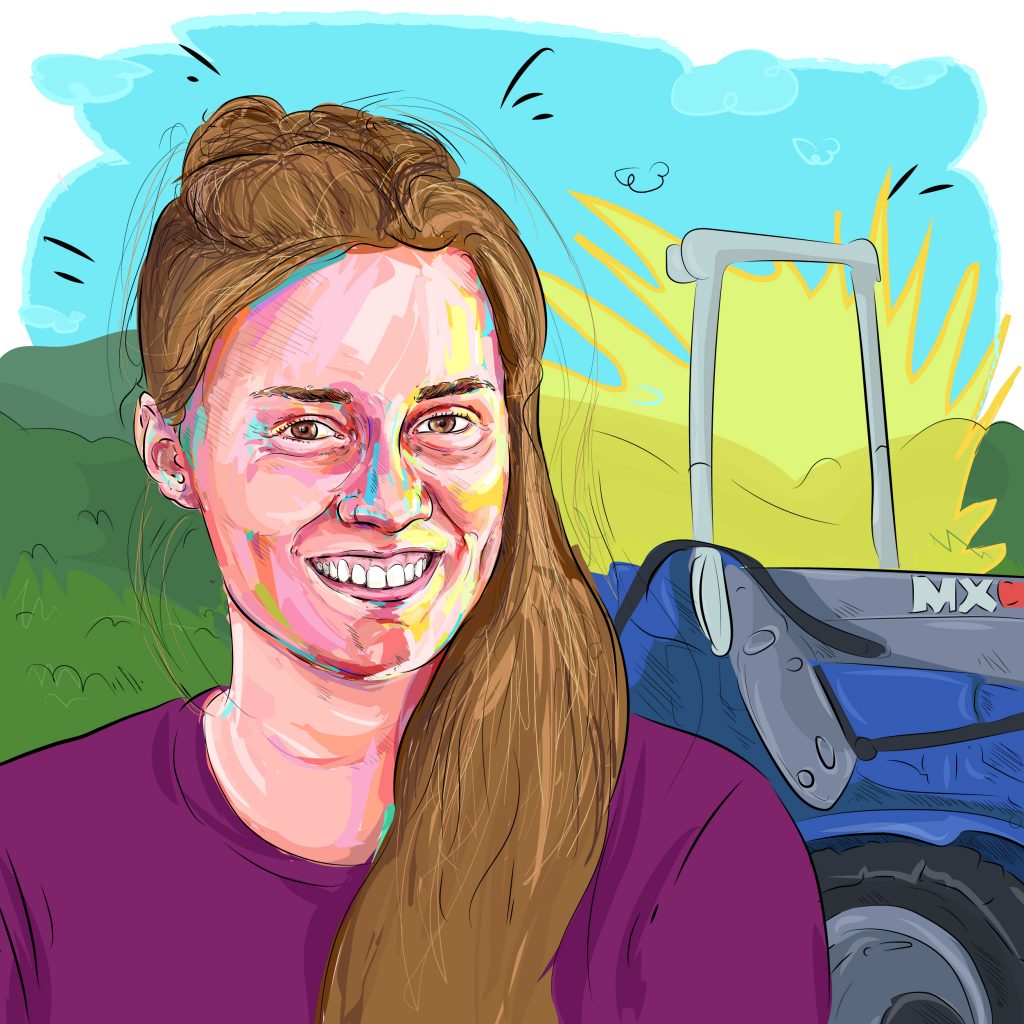 Natasha Foote is currently working on Mazi Farm, an agroforestry project in Greece, where she researches innovative biological techniques and runs their blog in between helping on the farm. She has previously worked with the Pesticide Action Network UK and the Fermes d'Avenir agroecology tour of France before she decided to get stuck into some practical farming experience. She holds a BSc in Biological Sciences from the University of Bristol and an MA in Environment, Development and Policy from the University of Sussex, where she worked on food issues and alternative approaches to food production. Read all letters by Natasha Foote.