As has been the case with the UK's new post-Brexit referendum Ministers, the now head of farming, food, rural affairs and environment has made some unusual utterances in the recent past. Peter Crosskey let's us get to know Andrea Leadsom MP a little better.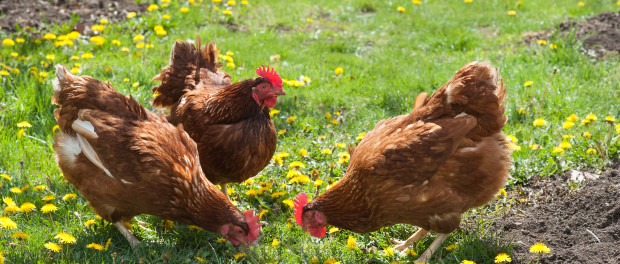 All's changed, changed utterly in the Tory frontbench post Brexit. The Department of Energy and Climate Change has been abolished, its remaining functions transferred to the renamed Department for Business, Energy and Industrial Strategy (formerly BIS). The former energy minister and Brexiteer, Andrea Leadsom, has been parachuted into the DEFRA to continue her unquestioning doctrinaire support for capital-intensive technologies.
DEFRA is the  Department for Environment, Food and Rural Affairs, and has farming under its remit.
Read: All ARC2020 articles on Brexit
In May Leadsom greeted an international shale gas conference with the words: "Shale is a fantastic opportunity for the UK." In April, she opened a nuclear industry forum, announcing that: "… we face a number of very important challenges in the energy sector over the coming years – not just dealing with decades of under investment, but also meeting our energy trilemma of keeping the lights on, keeping the bills down and all whilst addressing our world leading decarbonisation targets. Your industry has a huge part to play in each of our objectives."
In her previous ministerial post, she oversaw a series of government incentives for fracking, yet she is against the idea of subsidising farmers on principle. To be fair, most farmers would cheerfully forego public funding if they could earn a fair return on their production. However, that is not going to happen without a level of market regulation that Leadsom would fight tooth and nail.
A previous career in international banking informs her forthright political views. In 2007 she wrote a blog post under the title of "Does Britain need its own farming industry?"  In it, she argues that government has a duty to help agriculture by: "…providing a level playing field." In its basic form, this meant enforcing common animal welfare standards (as the CAP is intended to do). She wrote: "Imported food must meet the same stringent health and animal welfare standards of British food."
More controversially, she demanded that: "Subsidies must be abolished." Whether she will stick to this position nine years later remains to be seen: DEFRA's own data suggests that British farming would not survive in a subsidy-free regime.
Read: Farmers' Union Campaigns to Stay in EU
Leadsom's grasp of how complex a supply chain can be and how product liability works was distinctly shaky in 2007. She wrote: "The trade descriptions legislation that enables Country of Origin to be shown as the last country in which food was 'processed' must be changed."
Read: New UK Minister Leadsom's Plans for Agri Payments
Since taking office, she has started a whistlestop tour of the ministry, which has 33 agencies and public bodies to deliver its  policy objectives (eg Rural Payments Agency and the Veterinary Medicines Directorate). Last week saw the publication of the UK's annual agricultural statistics. To pick two random facts from the datasets, the UK's fruit production is less than 20% of its consumption and the country produces less than 60% of the vegetables it consumes.
It is details like these that need to be exercising the minister's mind rather than any "Buy British" marketing campaigns. The National Farmers' Union has already sent an open letter to the  minister, urging continued access to foreign seasonal labour to harvest fruit and vegetable crops. What the UK doesn't produce or cannot harvest, it must import. With a huge food trade gap of GBP 21 billion in 2014, the prevailing exchange rates will only push that figure up.
Read: UK outsourcing its food footprint
However, one change in Leadsom's thinking is in climate change. Back in May 2015, when she started in the then Energy ministry, her first question was "is climate change real?"  She was soon "completely persuaded" of the reality of climate change.  Fifty two going on fifty three might make her a late convert to the science of climate change, but the University of Warwick graduate will now have to work that pesky threat to the future of humanity into how she manages the farming and environment remit too.