Silvia Däberitz, managing director with the European Milk Board, gives us their second article in our #MilkCrisis debate. In this she critiques some of the suggestions so far for dealing with the crisis, while emphasising their own position on overproduction. 
With average prices around 26 Cents while cost of production is above 40 Cents in many EU-countries (see studies on cost of production here), the dairy market is not doing well at all. While there is not much doubt about the reason for this crisis – chronic overproduction –  there seems to be a lack of will to properly address the problem.
Read the entire #MilkCrisis Debate
There is no coherent approach – no real roadmap. At EU level, half-baked measures that cannot really demonstrate any positive effect are the norm. Here are some examples.
Payment of aid without condition for volume reduction – 420 million euros in September 2015
Trying to solve the systemic problems of overproduction and falling prices with a financial injection does not make sense – unless the payment of this aid is linked to temporary volume reduction. Without simultaneous production cuts, these funds are nothing but a small bonus for the respective farms to compensate for their losses. In fact, this drives further production rather than a reduction. Thus, the effect is counterproductive.
Loan schemes
Loan schemes have a similar result in a crisis. It is true that loans can improve the state of liquidity on farms. This would however make sense if we were only talking about bridging a temporary shortfall as prices quickly recover and stabilise again. But the chronic issue of low prices over a long period cannot be addressed in this way. Furthermore, if prices do not recover, farms take on the additional financial burden of having to pay back these loans at a later stage.
The debt write-offs for some dairy farms that invested heavily because they believed growth projections from previous years are also problematic. This leads to a boost in production coupled with simultaneous distortion of competition.
Contracts
The greater the overproduction on the market, the weaker the position of producers as parties to a contract. Neither in France nor in Spain – where contracts play a much larger role than in many other EU Member States – do producers receive fair milk prices with contracts. Contracts cannot have a lasting influence on the relationship between EU-wide milk supply and demand and thus on prices.
Measure of voluntary production cuts – according to article 222
In particular, the measure of voluntary production cuts –which according to article 222 of the CMO 1308/2013 should be implemented on the level of producer and inter-branch organisations and is now to be extended to cooperatives – might be well-intentioned but reveals significant shortcomings. The problem in this case is that the regulation of volumes is not coordinated on a central EU level, so it cannot relieve the market as a whole. Furthermore, countries willing to reduce production rightly fear that their reduction will be quickly nullified by overproduction in other countries/by other producers. As practical experience shows, this possibility is hardly used. The effect of this measure adopted in March has been non-existent. This was a fact that was easy enough to predict.
Margin Protection Program (MPP)
There are suggestions doing the rounds that we need to look at the MPP in the USA more closely and implement something similar for the EU as well. The MPP, in part, is a publicly financed insurance model that compensates producers when their margins fall below a certain level. Some 
positive 
elements

 like 
the 
calculation 
of 
margins 
on 
the
 basis 
of 
national 
averages
 or
 the
 Donation
 Program
 ‐
 show
 parallels
 with
 the
 EMB's
 Market
 Responsibility
 Programme
 (MRP).
 However,
 the
 MPP
 does
 not
 lead
 to
 any
 volume
 reduction.
 This
 can
 work
 in
 the
 United
 States
 as
 consumption
 there
 is
 on
 the
 rise.
 However,
 demand
 is
 not
 growing
 in
 Europe
‐
which 
is 
why 
we 
would 
require 
volume
reduction.
Addressing volume: voluntary production cuts
When you study the effects of the measures listed above, it becomes clear that certain conditions must be fulfilled for an instrument to be an efficient solution to the dairy market crisis.
The financial situation of producers must improve.
However, this should not in any way boost production, but should stop overproduction.
The realities of agricultural production must be taken into account and there can be no ideological baggage: Milk as a product is an undifferentiated, homogenous good. The only way for producers to gain ground on other producers is to increase productivity and produce more cheaply. The increasing productivity leads to more and more milk being produced on the market, while prices fall and income on farms shrinks. This is because demand is quite inelastic – even though prices are falling, demand does not increase any further. Producers are stuck in this vicious cycle, which is currently also contributing to further overproduction. Though the neo-classical theory on market signals would suggest that this should lead to a drop in production (due to the low price), it does not hold true for the dairy market.
Against this backdrop, the idea of temporary voluntary production cuts is of even greater interest. It would be a way to break the vicious cycle plaguing the dairy sector and would provide a more realistic incentive to reduce production than the ineffective "lower price" market signal, thus bringing the market back into balance.
But this can only be effectively implemented if the following conditions are fulfilled:
EU-wide application: It should be possible for every producer in the EU to have access to the offer to receive financial compensation for a reduction in production. Otherwise it will only be applied in a few countries and their reductions will be neutralised by overproduction in other countries, which in itself leads to less willingness to implement this measure.
The financial compensation should be high enough to present a real incentive.
During the period of voluntary cuts, that is, while producers are undertaking reductions, the production of other producers must be capped. This is to ensure that the lower production is not immediately cancelled out by overproduction by other producers, which could lead to a substantial decrease in market effect. To stabilize the market – to gain a better price in general – all farmers need to take on this responsibility. Even if this were to prevent producers looking to increase production from selling additional milk – the higher price received for usual volumes would more than compensate for losses. They would therefore not face an unfair disadvantage, but would also profit from the effects of voluntary production cuts.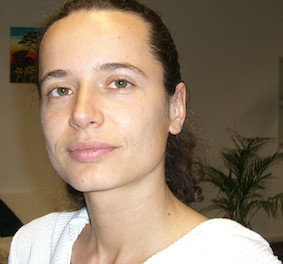 It is disturbing to see how long the crisis in the dairy sector has dragged on, without a coherent instrument being formulated or effective measures being implemented to bring it to an end. In this context, arguments in favour of ineffective individual measures are pointless, if only to avoid the implementation of volume reduction instruments in times of crisis. If volume is the issue, that is what needs to be addressed.
More
Measures adopted by Agriculture Council will not overcome crisis (EMB press release 17/06/16)