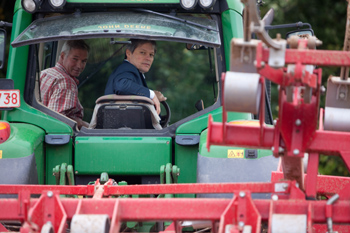 The EU Commission has today confirmed the second civil society conference on the CAP reform. This event is being organised as a follow-up to the initial consultation on the challenges faced by European agriculture and the need for policy intervention, which took place in July 2010, on the initiative of Dacian Cioloş.
The conference will provide a forum for civil society to debate and discuss the CAP reform proposals for post 2013 which were adopted by the Commission on 12 October 2011, and the degree to which the proposals contribute to meeting the challenges identified during the public debate launched in 2010. According to the Commission's website the event will address the following issues:
 To what extent the future CAP and the proposed combination of policy tools will contribute to food security?
 To what extent the new CAP will contribute to a more sustainable management of natural resources and to mitigation andadaptation to climate change?
 To what extent the new CAP will contribute to a balanced territorial development of European agriculture and rural areas?
Save the date! And find more information here: http://ec.europa.eu/agriculture/events/cap-conference-2012_en.htm