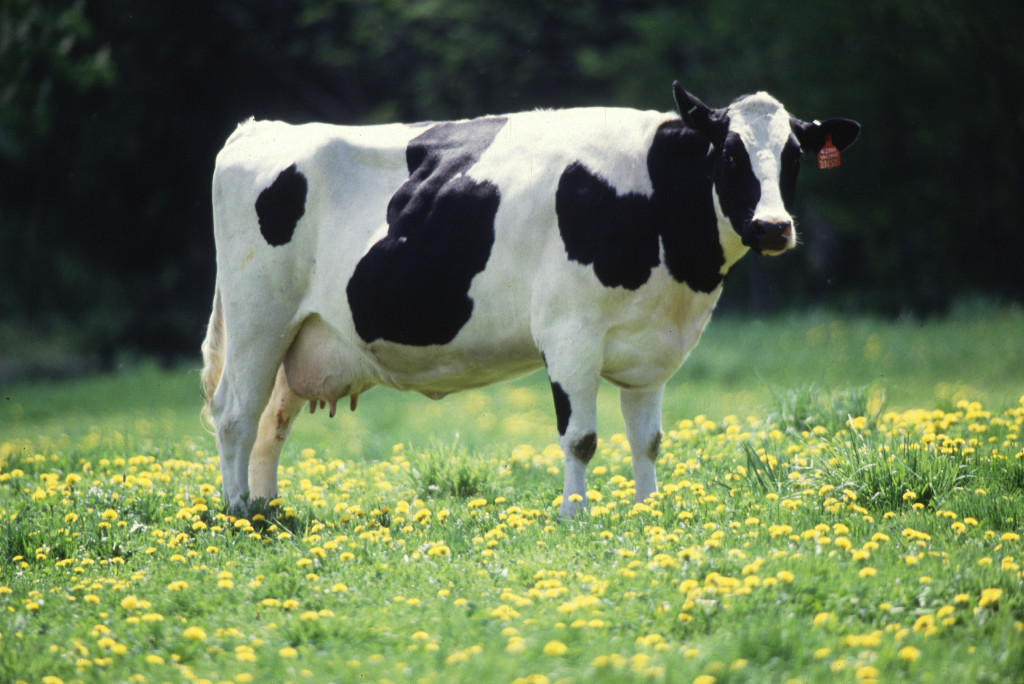 Having had a massive economic crash in 2008, one driven in part by an unsustainable property bubble, Ireland seems to be rushing headlong into another potentially troubling bubble: milk.
The ending of milk quota was greeted with almost unbridled glee in Ireland. From the countdown clock in Ag House, where the Department of Agriculture has its HQ to features on foreign media about Ireland and milk, the coverage had been, mostly, glowing.
That's all changed now, as the reality of price slumps takes over from the rhetoric of "price volatility": "The latest official figures here put the average price per litre paid to farmers at 29.6 cent, down from 34 cents in January and 43 cents last year, making milk cheaper than bottled water in many supermarkets" The Irish Times reported last month.
Background to milk quota and Ireland
So what was this quota thing the agri-food sector is so happy to be rid of? Quota was a limit, an imposed ceiling, placed on milk production 31 years ago. This was an era of milk lakes and butter mountains, when Europe could produce far more than it or anyone else could consume. Levys were imposed when production went over the pre set level.
By European standards, Ireland is a big player in diary in many respects. While quota has limited production to about 5 billion litres, Ireland has compensated by placing more of an emphasis on processing and value-adding than other big producers such as Germany. Companies based in Ireland trade over 15% of the world's infant formula, while new processing plants, such as Glanbia's E235 million unit in Kilkenny, have opened to much fanfare. Ireland has also already begun investing far more in dairy processing research and development than many of  its EU competitors do.
Food Harvest 2020 had been the blueprint document for much of agri-food growth in Ireland. Ostensibly not a Department of Agriculture plan (despite the Department logo being the only one on the front cover page) this industry growth plan predicted a 50% increase in milk production in Ireland by 2020. A new, looser plan called Food Wise 2025 has more recently been launched. While loose, it certainly is the case that it is more of the same: growth in volume, spurred on by the end of quota, as Professor Alan Matthews shows:
At farm level, the game changer is the abolition of milk quotas. Taking just the first two months after quota abolition, milk production has grown from 1.47 billion to 1.65 billion litres between April and May 2014 and April and May 2015. This represents an increase of 12.2% in the volume of milk collected during these periods, which if sustained represents a good step to the 2020 target of a 50% increase in milk deliveries in 2020 compared to 2007-2009.
Many of the big powerhouses in the sector look to New Zealand, which now produces 18 billion litres of milk annually. When quota came in in 1984, like Ireland, they too produced 5 billion litres.
10,000 new jobs, and 300,000 new cows, are projected to come from this milk bonanza: concurrently, almost the opposite is too, with 8000 job losses losses also predicted, as well as a decline of 3-6000 dairy farms (out of 18,000 currently in Ireland) and severe concentration of farms and productivity/profit increases in the wealthier south of the country.
With this geographical consolidation how long before land concentration and its evil twin landgrabbing, so prevalent in eastern Europe, emerges in Ireland?
The rapid price drops hit those with fewer economic resources the hardest. A smaller producer suffers more, proportionally, with a plummeting price than the better resourced farmer. Its a get big or get out dynamic, as debts, massively increased workloads and severe pollution accompany growth in the business, as the New Zealand model showed in recent decades.
What's curious is how difficult it is for farmers to go against the consensus in Ireland. Barely a whisper of concern  – the opposite in fact, envy  – was raised when word of a 500 cow unit in Kilkenny first emerged. 3000 enthusiasts attended an open day at an 820 cow unit in Cork (south west Ireland) in 2014 .
Ireland seems to be rushing headlong into ever bigger, more mechanised farms with larger fields, fewer hedgerows, higher yielding cows, more nitrogen run off, more methane emissions and more agri-industrial inputs. And more rural population decline as ever fewer people own land, and the jobs that are left are more as labourers and in processing units. Strangling debt, and a radically changed rural landscape seem to be coming down the line. So goodbye to the mosaic landscape with a patchwork of fields bounded by biodiverse hedgerows, where a large number of landowners reside – that will fade away as consolidation intensifies.
Elsewhere in Europe, the small guy rails against this. In France there is a strong 'anti-massification' movement against the emergence of  "1000 Vache"  – 1000 cow – diary units. Spearheaded by small farmer organisation Confederation Paysanne, hundreds regularly attend what are often very militant protest actions, including one involving the actual dismantling of  a 1000 cow unit. 500 cow units, in fact, has been the uneasy compromise from the attempt at 1000 cow units in France.
Confederation Paysanne and other small farmer organisations want to keep rural areas vibrant and want to keep small farmers on the land. Where is Ireland's Conf?
An earlier version of this article appeared in Village Magazine 
More
Arc2020's series on Europe's Milk Crises