After the European Parliament's  COMAGRI vote on Monday, and the earlier trilogue between European Parliament, Council and European Commission, the CAP reform process is reaching its final stages. A November plenary session of the European Parliament awaits, before a new CAP can emerge.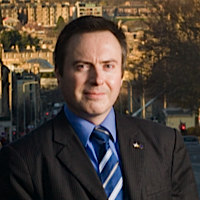 How was the reaction in Scotland? Agriculture Committee member and Scottish MEP Alyn Smith gave a "qualified welcome" to the package: "I'm pleased that Scottish farmers now have the certainty on the basic CAP regulations which they need in order to take the necessary business decisions ahead of the roll-out of the new CAP in 2015."
The achievements of the past two years of negotiations reflect some pressing issues for Scotland's farmers, such as the new active farmer rules to curb the abuse of entitlements by so-called "slipper farmers", or the minimum activity requirements that will be set by the Scottish Government.
In addition, Smith added: "We've ensured that all new entrants without entitlements will be included in the system from 2015, and although coupled support is not up as much as we would have liked, it's still an improvement, and vitally necessary to keep stock on the hills."
He remains critical of the way the Multiannual Financial Framework (MFF) has been used to twist arms during negotiations. "Council has simply refused to engage with us on the MFF-related issues, banking on running out the clock rather than treating the Parliament as an equal partner."
This is more than a procedural detail for Smith: "…it will have significant practical consequences for Scotland's farmers and land managers. Countries like France, who already have much higher Pillar I payments will now be able to give their farmers a 15% top-up from their rural development budget – this will give them an even more unfair advantage over our farmers."
In Smith's view, some environmental aspects of the CAP will suffer: "The excessively high EU financing rates for certain rural development measures will see an effective cut to that budget, which is not what we need at a time when concerns about the environment, climate change and rural economic security are at a high."