UK Agriculture Minister Micheal Gove has claimed Brexit is a golden opportunity to create an independent, national agricultural policy environment which can provide solutions for pressing issues including a more balanced subsidy system, environmental and animal welfare and sustainable farming practices. This policy position has been praised by many, from environmentalists to the NFU. Now, with Gove successfully surviving Prime Minister Theresa May's cabinet reshuffle, the way is paved for him to put his plans in motion. However, is he speaking with a forked tongue? How does this new environmental Gove fit with his neoliberal past? And what might this potentially radical rupture signal for the EU and CAP?

By Aaron Marshall
It's been a busy start to the year for Micheal Gove, having recently attended both the Oxford Farming Conference (OFC) as well as its rival; the younger, and larger, Oxford Real Farming Conference (ORFC). At both events, he has shown himself, much to the surprise of his critics, as a passionate conservationist, with the best interests of our natural environment, as well as the welfare of the UK's farmers and consumers, at heart.
Gove laid down the fundamental message that loss of natural capital brings with it a loss of the ability to grow and develop, whether it be environmentally, socially or economically. Additionally, he highlighted the importance of flexibility to change within policy and governance, and that Brexit provides the ideal opportunity to leave the constraints of CAP behind and bring about beneficial change within the UKs food, farming and environmental policy environment. He explained his plans for payments; with a movement away from land-based subsidies and towards payments based on environmental public-goods, with simplified country stewardship schemes and more efficient inspections.
Read: Full text of DEFRA Michael Gove's speech at the Oxford Farming Conference 2018
He covered the importance of upholding and enhancing the UKs reputation for good quality food – as well as the dangers of cheap food – for competitive advantage within trade, and better public health, as well as the importance of agricultural resilience within rural communities, especially small scale and upland farmers. Technology and education for current and future farming generations was stressed as essential, providing the means for sustainable innovation and efficiency, which will improve productivity without environmental degradation.
Overall, this new policy position has received plenty of positive reviews. Praise has come from the NFU, with Meurig Raymond strongly agreeing with the need to invest in technology, skills and rural resilience, as well as the extended transition period, which "allows time to prepare [for Brexit] properly." NFU Response to Gove Speech (04/01/2018)
Indeed, things have being going in this direction for some months now, with the impression developing that this is a changed man. George Monbiot, an environmental campaigner and previous critic of Gove, was quoted as saying last November that "Micheal Gove is saying the things I've waited years for an environment secretary to say." This followed a string of actions and statements, including the retention and proposed extension of a neonocitinod ban, something previous DEFRA ministers were very unlikely to do, based on their past behaviour and voting at EU level. Monbiot continued the positive sentiment in recent days, saying on twitter that Gove's CAP comments were "genuinely good news".
This, from @michaelgove, is genuinely good news. The Common Agricultural Policy is a E50bn perverse incentive for environmental destruction: https://t.co/jOEhdtiLwZ

— GeorgeMonbiot (@GeorgeMonbiot) January 4, 2018
However, others have critiqued his proposals, with Liberal Democrats' Defra spokesperson Tim Farron claiming that his comment on the BPS as "subsidies for inefficiency" serves as both an insult to British farmers and evidence that he does not understand the reality of farming in the UK.

Furthermore, there are certain aspects within Gove's rhetoric which have ignited skepticism on where his views really stand. As former Green Party leader of England and Wales Natalie Bennett pointedly pointed out, he emphasised different things in two different parts of Oxford that week.
Within his speech at the OFC, which primarily consists of larger, industrialised food producers, he focused more on the need for growth within the agricultural sector, when compared to the ORFC. The need for greater production and trade would involve: "more packaging, more journeys by air, land and sea", which means more fossil fuel use, greater amounts of plastic waste, and heightened attention to food export, despite the growing severity of food security in the UK. This contradicts with a pro-environmental and locally-orientated view, and sides more with a pro-TTIP and neoliberal mentality, and thus Gove has been accused of saying whatever is needed to please. As ARC2020 noted upon his appointment, this has happened before.

Indeed, Gove has roots in neoliberalism – an ideology which pushes for decentralisation and the removal of regulations to allow for a free market – evidenced by his four-year period as First Chair of the Board for Policy Exchange, a neoliberal think tank. Accusations of pro-deregulation continue with his previous statements on Habitat Regulations and the EU Nature Directives, which he called "inimical to creativity, growth and progress" and more recently, a push for "regulatory divergence" post-Brexit. This pro-deregulatory position is open to be accentuated by the intense lobbying of organisations such as INEOs and the Red Tape Initiative against EU pro-environmental rulings.
In terms of supporting the UK's rural communities, enhancing environmental conservation and improving animal welfare, Gove's new policy position is deeply encouraging. It could be informative for the EU's own CAP adjustments too ,something Alan Matthews drew Commission Phil Hogan's attention to on twitter on the day.
Intriguing Gove's speech suggesting phase-out of area-based direct payments in England within 5 years of Brexit is warmly welcomed by NFU when packaged in a wider vision for the industry, @PhilHoganEU take note https://t.co/FppO2D7ILZ

— Alan Matthews (@xAlan_Matthews) January 4, 2018
However, it is healthy to maintain a degree of skepticism considering his previous ideological views and history, the overall position of his party and how it has been historically aligned with agri-business. Yesterday's announcement of a 25 year environment plan retains a commitment to the end of farming subsidies, to a re focusing towards public goods and the polluter pays principle. Perhaps just as pressingly, there are fundamental questions, such as to how the UK food and farming industry will adjust to these new environmental measures, while also adjusting to reduced migrant labour availability, tariffs, new trade options and a host of other Brexit related realities, from tariffs to balance efficiency and sufficiency maintain sufficient productivity when these pro-environmental measures are in place.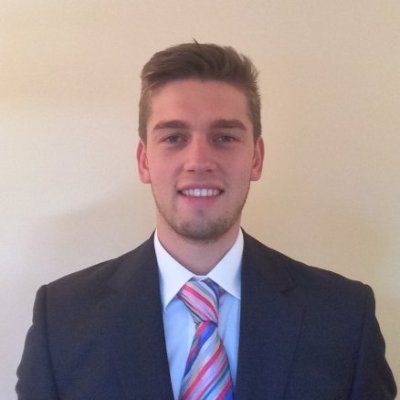 Aron Marshall has recently graduated from the University of Leeds with an MSc in Environment & Development, with focus on sustainable agriculture. In his dissertation, he focused on the resilience of the Yorkshire Dales agricultural system, which involved gathering data through interviewing farmers and using surveys. He also co-authored the following paper: Defining and delivering 'sustainable' agriculture in the UK after Brexit: interdisciplinary lessons from experiences of agricultural reform. Outside of academia, Aron enjoys getting stuck into the practical side, having worked in multiple agricultural sectors, including dairy, sheep and arable, within the UK, Australia and New Zealand.
More
Michael Gove's green makeover is promising, but not the revolution we need (David Goulson December 2017)
UK | The Yorkshire Dales – How Changing CAP legislation Impacts People and Place