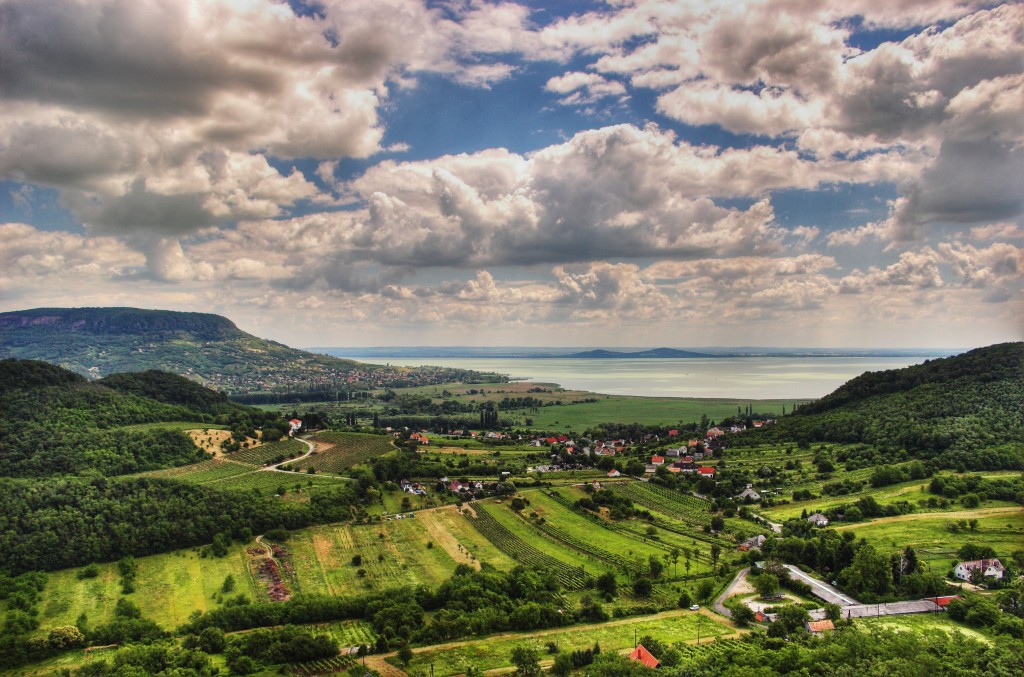 At the time the Common Agricultural Policy (CAP) celebrated 50 years, the Hungarian Minister for Rural Development, Sándor Fazekas made a big claim: "Hungary and its rural areas require a strong and diverse agriculture in which a primary role is played by family farms, and which is characterized by the balance between animal husbandry and crop production, locally produced goods and sustainable farming". More than a year has passed since Fazekas  openly defended agroecology and as the new CAP is locked and loaded we can look back and check if the rhetoric still stands.
During the negotiations the country was a strong supporter of a traditionally structured CAP, fighting reform and the reduction of agricultural subsidies but also putting an emphasis on rural development, an element strongly needed by newer member states like Hungary but also Romania or Bulgaria.
As the future of CAP is now sealed, Secretary of the State at the Ministry for Rural Development, Czerván György measured the outcomes from a Hungarian point of view.
In the 2014-2020 CAP allocation, Hungary can count on EUR 12,3 billion in total (direct payments+rural development funds). This means that the direct payments are increasing by 1,9 billion (compared to the last CAP), while rural development funds are decreasing by 400 million.
In the ex-CAP Hungary received 10.4 billion euros. Hungary's share of the CAP budget has therefore increased from 2.36% to 3.19% for the upcoming financial period.
The Secretary of State considers it a great success that the Hungarian participation rate increased from 2.4 to 3.2 per cent in CAP, which is especially noteworthy since the number of EU member states has increased. Hungary will have a yearly direct support budget of 1270-1274 million Euro and an annual rural development budget of approximately 490 million Euro. The governmental official drew attention to the fact that there are currently a number of options in front of the SAPS (Single Area Payments Scheme) applicable countries, namely to apply SAPS until 2015, 2018, or 2020. Only after the chosen deadline and period can they adhere to the new funding process, the Basic Payment Scheme. Hungary will choose it's deadline after carefully analyzing the implementation of the new regulations.
As time progressed, the debate about greening eased up which was also considered a success from the Hungarian officials. This is disappointing, given the fact that 77% of all Europeans asked for stricter environmental conditions in Europe's agricultural policy in a 2011 Eurobarometer survey, while in 2010 the EU still failed to meet its target of halting biodiversity decline in Europe.
Young farmers will continue to play an important role and are becoming increasingly important, but with caveats: "The bad news is that we didn't succeed in declaring all farmers under 40, as "young", but new entrant young farmers will benefit from support, in their first 5 years, not only from pillar II, but also from pillar I," explained Czerván.
Coupled support for increased production is being acclaimed as the biggest success by the Governmental official: "This support will increase from 3,5% to 13% for cereals, oil seed crops, rice, milk, mutton, beef, goat meat, sugar beet, vegetables and fruits and some other agricultural products. Our regret is that, even after long tries, we didn't succeed including poultry, pork and tobacco in the supported categories".
All in all, the official Hungarian reaction after the new CAP deal seems to shift away from the uplifting statement made by Minister Sándor Fazekas, applauding shallow greening measures and remaining devoted to a conservative approach which can assure business as usual.