Last week, the Warsaw District Prosecutor's Office launched an investigation into a financial corruption scandal that has engulfed the Ministry of Agriculture and its offshoots. Mr Dariusz Slepokura, spokesman for the prosecutor's office, informed the Polish Press Agency (PAP) that the public officials being investigated could face up to ten years in prison if they are found to have "exceeded" their powers in seeking "financial or personal gain" against the public good.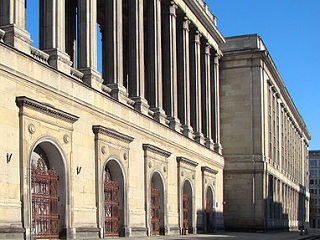 The affair began when a video was leaked to the press. It concerns alleged nepotism and misuse of public funds involving the governmental Agriculture Market Agency (ARR), which works in cooperation with the Ministry of Agriculture. The agency, which owns several agricultural companies, is dominated by PSL members. These state-owned companies include Elewarr: a grain company.
Elewarr was specifically accused of financial irregularities in the leaked tape. Andrzej Smietanko, the managing director of the company has already been dismissed from his post. According to Dariusz Slepokura, "numerous financial irregularities" concerning payments made to members of the board of Elewarr were revealed by an inspection by the Supreme Audit Office (NIK) covering the period 1 January 2008 to 30 June 2010.
However, Slepokura said that these irregularities were still occurring in 2012, "in spite of the fact that the Agriculture Market Agency and the Ministry of Agriculture had known about this for over a year." Nevertheless, both outgoing Minister of Agriculture Marek Sawicki and Andrzej Smietanko, former head of Elewarr, are closely linked to Deputy Prime Minister Waldemar Pawlak and have protested their innocence. An audit of Elewarr's bookeeping is being conducted by Poland's Central Anti-Corruption Bureau (CBA), and the investigation is expected to last until 19 September.
Minister Marek Sawicki of junior coalition partner the Polish Peasants' Party (PSL) was compelled to resign last week, after allegations of cronyism were leaked to the press.
Source: Polish Radio