Children in hard-pressed urban UK families are going hungry in the school holidays without the free school meals they would normally receive in termtime. Demand for emergency food parcels at food banks has surged since punitive benefit changes have pushed families into crisis.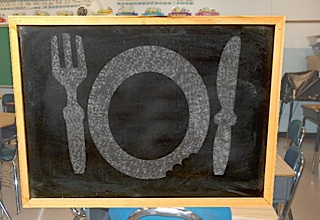 The UK's largest food bank network, The Trussell Trust, has issued over 152,000 households with three-day food parcels between April 1 when the changes took effect and the end of June. Since the start of the summer holidays, the trust's Newcastle West End food bank has seen a 15% rise in emergency requests, while Blackburn has seen applications soar by 58% between July and early August, compared to a comparable period in 2012.
Applications at Tower Hamlets, where the uptake of free school meals is the highest in the UK, have risen by 82%, the Trussell Trust told ARC, confirming that its data was the source of an infographic that appeared in The Independent newspaper earlier this month. In April this year, the trust reported a staggering 170% year on year rise in the number of emergency food parcel requests, over and above its routine users: current demand levels have since vindicated the trust's concerns.