This is the fourth of a four part series of posts from the FAO's Regional Conference for Europe in Romania.  For all posts, see here.
Eastern Europe, and especially Romania, has to face problems regarding land tenure rights: in Romania, land grabbing has been facilitated since January 2014 by a new law allowing foreign people to buy land without the need of creating a Romanian company. In this context, the creation of international documents protecting land tenure rights is more than welcomed. Almost two years ago, the CFS (Committee on Food Security) approved the Voluntary Guidelines on the Responsible Governance of Tenure of Land, Fisheries and Forests (referred to as the Voluntary Guidelines or the Guidelines).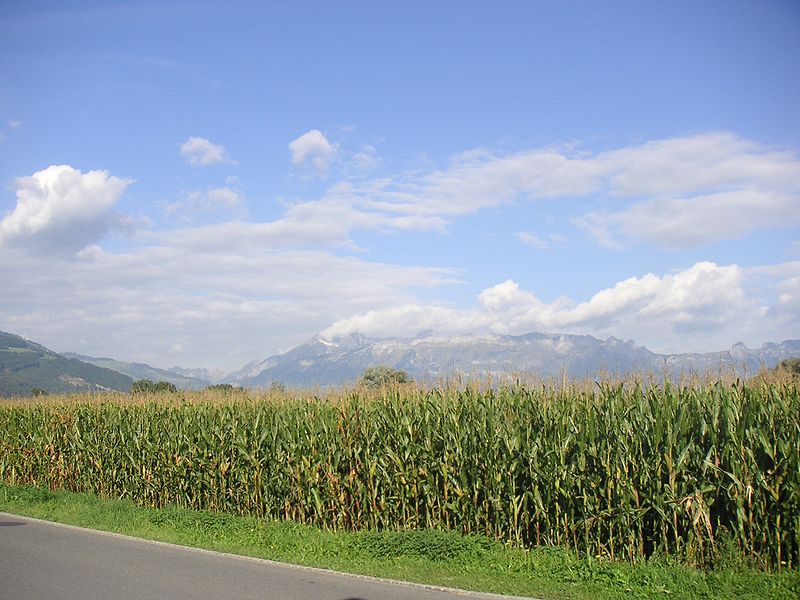 The Guidelines were written after a multi-stakeholders international consultation. It is a voluntary document so it should serve as a framework that the States can use to assess and reform existing policies and laws, or to make new ones. It is not directed only to the States but also to everyone likely to be concerned: agencies responsible for tenure rights, tenure right holders, investors, academics, farmer organizations.
The governing principle of the Voluntary Guidelines is the human rights. The objective is to present practices that can be used to improve governance of tenure. It asks the States to respect general principles such as recognition, respect and safeguard of legitimate tenure rights (private or customary), prevention of corruption, transparency and easy access to justice for everyone in case of problems regarding land tenure.
How can this document be helpful to support Romanian peasants? In a very general way, the Guidelines will prevent conflicts due to land and will secure the legitimate land tenure rights, which will enable people to invest and sustainably work the land. By trying to fight discrimination, it will also improve women's rights over land tenure: let's remind that Romanian women constitute 27% of all EU female employment in the agricultural sector, according to an EU study. Moreover, in 2007 only 19% of the Romanian sole holders were women but 47% of the family labor force is women. The Guidelines may help women to acquire more rights over land tenure.
Another important concern nowadays in Romania is that peasants are ageing: 71% of peasants are more than 55 and only 3% is less than 35. Thanks to the Guidelines, access to land for young farmers will be facilitated, for instance by introducing land banks or setting up distributive reforms. The Guidelines will also contribute to prevent land concentration and land grabbing (at least 10% of the Romanian lands belongs to foreign investors according to an international report): the introduction of a maximum for the land transactions and of a tax preventing large-scale transfer of land are some ideas given in the Guidelines.
It is to be noted that the Guidelines are voluntary. That means that every State can choose (or not) to turn it into laws. But keep in mind the Right to Food Guidelines that were adopted by FAO ten years ago and that have not been implemented yet… This is why attention is required so this document is not put on the back burner. The Voluntary Guidelines on the Responsible Governance of Tenure of Land, Fisheries and Forests have already received the support from big international organizations such as the United Nations, G20 or Rio +20. Next step is to implement it! Civil Society from Europe and Central Africa strongly asked for these Guidelines to be enforced at country level during the FAO Regional Conference which took place at the end of March in Bucharest. They encouraged FAO to make it one of the priorities in the region and to be the facilitator of its implementation by the governments.
Indeed, FAO reports that it has already started to raise people's awareness (by creating an E-learning system on the Guidelines) and to support the implementation of the Guidelines (by making guides with tools, workshops). FAO is also working with the World Bank and the International Fund for Agricultural Development in order to make them collaborate on the enforcement of the document.
Bottom line, the Guidelines can represent a bright light at the end of a very dark tunnel of land right abuses, unethical large land acquisitions and speculation on land. Their voluntary statute depends on all of us. Civil society planted the seed at the Romanian Regional FAO Conference. Will Governments take it into consideration? Let's all make sure they do!