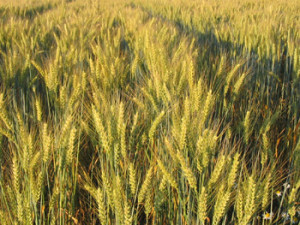 The Oxford Farming Conference is an annual conference for the UK's farmers that takes place in Oxford, United Kingdom, in the first week of January. This year it is taking place on January 3rd, 4th and 5th.
Since 2010, a parallel event, the Oxford Real Farming Conference, has taken place as a fringe event to the main conference.  Set up by a small group, it aims to investigate the issues that matter to people – health, biodiversity, animal welfare and food security. More on this to follow.
Both the UK Agricultural Minister, Jim Paice and Secretary of State, Caroline Spelman from the Department of Environment, Farming and Rural Affairs (DEFRA) are attending the 'main conference' and delivering speeches. Paice addressed the conference on Wednesday 4th, whilst Spelman rescheduled her speech to the 5th. Highlights from the two speeches can be found below.
ON MARKETS…
Spelman:
"The CAP continues to distort trade by maintaining high EU prices. This gives rise to high import tariffs and the use of export subsidies to clear market surpluses – all of which undercuts production in developing countries. This is morally wrong.
To continue as we are threatens to snuff out the transition we need towards a market that can sustain EU agriculture in the future. Moreover, the fairer allocation demanded by new member states – with which I have sympathy – threatens to entrench subsidy dependence further. This must not happen."
Paice:
"The food market is now global. It means we have to play to our strengths and do those things which we can do best.
It means seeking out new markets for those products where we are most competitive and it means constantly striving for better systems of production. Not just the large farming businesses but all farmers. There may be increasing demand for food but it does not mean we can sit back and believe the market will provide an income. It will be even more competitive but in my view that is an opportunity and a challenge which I believe we can meet."
ON THE ENVIRONMENT…
Paice:
"We need to ensure that greening of the CAP is genuine with added value for the taxpayer and the environment. We would prefer it to be done through pillar two but if it has to be in pillar one as well then we will work to ensure that it is as uncomplicated as possible whilst producing real benefits."
Spelman:
"…we should encourage innovation in the industry, and provide help with environmental measures and combating climate change. Our taxpayers have every right to expect other public goods for the subsidies they pay. Pillar 2 of the CAP does exactly that – which is why we want to see it taking a greater share of finite resources."
ON DIRECT PAYMENTS…
Spelman:
"Now is the time to make very significant progress towards reducing our reliance on direct payments. Rising global demand for food and rising food prices make it possible to reduce subsidies and plan for their abolition."
Paice:
"We need a CAP which encourages efficiency and not stifle it.
That means we need to work with likeminded countries which understand that challenge and set out on a journey to wean the industry away from direct support, not now, not even in the next seven year period but a journey with a destination."
ON LOCAL FOOD…
Spelman:
"Over the coming years we need to increase the competitiveness of the whole UK food chain to help secure an environmentally sustainable and healthy supply of food.
"Underlying all of this is the power shift from the centre towards local organisations – putting local people back in charge – a classic example of what we mean by Big Society."
ON EUROPE…
 Paice:
"Both Caroline Spelman and I are committed to maximum engagement and to demonstrate real leadership in the EU Agricultural Council. It is that engagement which has just gained us three years relief from electronic tagging of the historic flock.
For the first time in decades the UK is developing our own proposals and alternatives. Rather than just saying what we do not like we will be making our own positive proposals in the EU.
We must not forget that the CAP we are negotiating is for the whole EU, not just the UK. We need a policy which helps those very small farms, often with very poor productivity, just as much as it is for the very large farm businesses whether they are here in Britain or the former collectives in the Eastern countries of Europe."
Find the full speeches here:
http://www.defra.gov.uk/news/2012/01/04/jim-paice-speech-oxford-farming-conference-2012/
 http://www.defra.gov.uk/news/2011/01/05/cap/
Find all papers from the event here