The CAP consultation is complete, and the results are in. So who participated, and how representative was it? Here ARC2020 presents the top three key insights from the information available so far.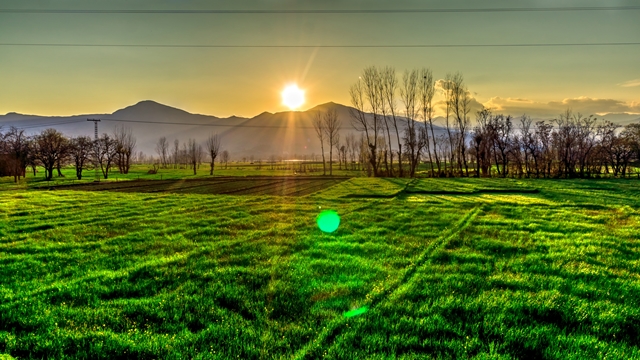 1: Germans Took This Consultation Seriously
Almost half of all 322 912 online contributions came from the EU's most populous state. A whopping 45.57% of all contributions were German -that's 147 142 – very far ahead of the next highest, France (12.51%) and Italy (11.9%). Due perhaps to the Brussels effect, Belgium also scored proportionally quite high, at 6.44%. Also understandably, the UK scored very poorly, with more in Slovakia – 3132, or 0.97% – contributing than the EU exiting British, of whom just 2040 or 0.63% made the effort. Some strongly agricultural countries made surprisingly few contributions, such as Ireland, with just 1609, or 0.50%; Austria and the Netherlands both made over 7% of the total each.
2: Non-Farmers Made the Vast Majority of Contributions
92.82%. That's the percentage of non-farmer contributions to the CAP consultation. Over 290 000 of the c.322 000 participants self-described as "non-involved in farming": "In particular, a large number of replies were submitted collectively through actions coordinated within the civil society" the Commission factsheet reported.
Of these the #Livingland initiative was the most prominent.
Over 250,000 Europeans call on @EU_Commission to radically reform EU agriculture #FutureofCAP https://t.co/99nXi5CGQZ #LivingLand pic.twitter.com/5tPVipAOZg

— BirdLife Europe (@BirdLifeEurope) May 5, 2017
3: Only 4% of Contributing Organisations were Environmental
While the vast majority of contributors were individuals, albeit citizens encouraged by civil society organisations, over 10,000 organisations did directly make a contribution. There were over 1400 position papers submitted. This is where the farm lobby comes back – "A large part of these organisations are private enterprises (61%) and work in the agricultural sector (77%)" the Commisison factsheet states. Whereas only 4% of organisations who made a submission described themselves as environmental.
Commission Factsheet on Modernising_and_Simplifying_the_CAP
ARC2020 Submitted Contribution
Next step:
The outcome of the consultation will be communicated in a Conference on 7th July 2017 to be attended by a broad range of stakeholders. A summary of the results of the consultation will be published online. The Commission will also publish on its website the contributions for which the respondents have agreed to publication.
More