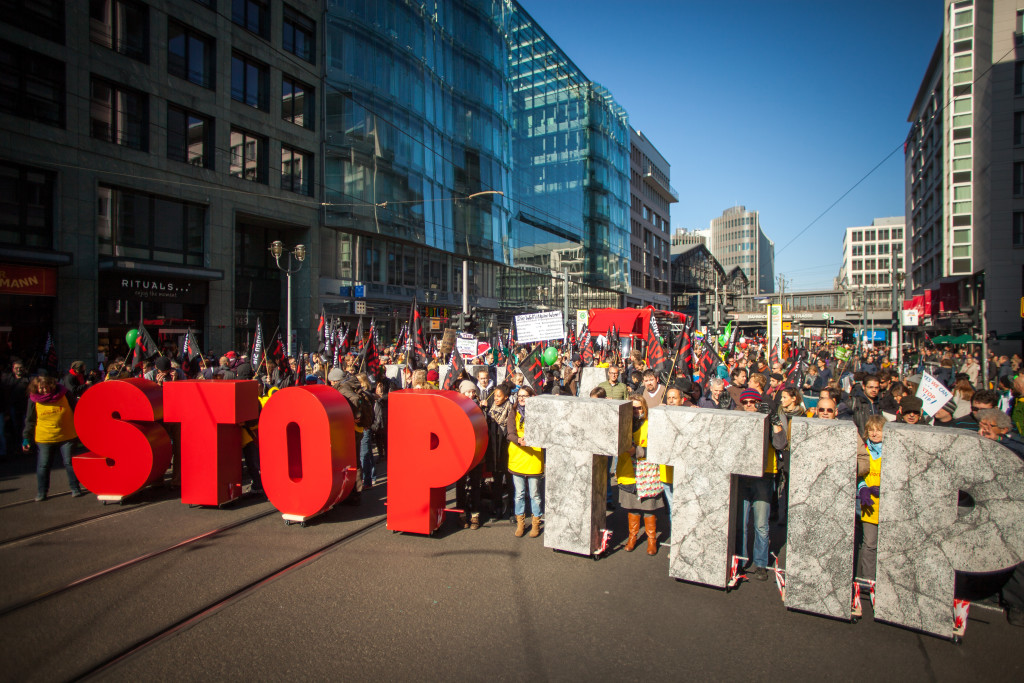 250,000 people took it to the streets on 10th October in Berlin for a huge 'Stop TTIP and CETA – For a Fair World Trade!' demonstration. Together they protested against the free trade agreements between the EU and the US and Canada.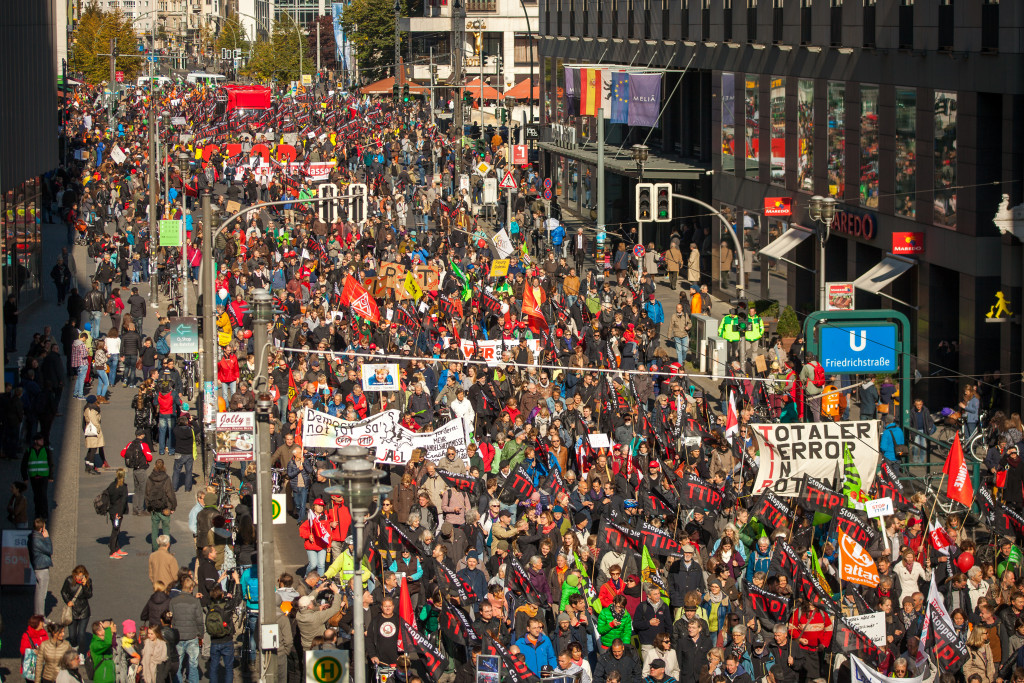 This was the biggest protest against TTIP Europe has seen so far. The number of participants exceeded the organizers' expectations significantly. It has been the biggest march in Germany since the anti Iraq invasion protests in 2003, and one of the biggest in many decades, surpassing even the anti nuclear protests of the 1980s.
The demonstration was organised by a broad alliance of non-governmental organisations and civil society: all major environmental organisations, many developing and consumer agencies, social organisations, but also organisations such as the German cultural council. "Today entrepreneurs demonstrate along with trade unions, left-wing radicals with CSU local politicians, dairy farmers with vegans," Christoph Bautz (Campact) stated at the final rally. "In this diversity we will defeat TTIP and Ceta."
What is remarkable is the intensity with which the protesters were critisised and defamed in the course of the demonstration. Sigmar Gabriel, leader of the Social Democratic Party of Germany (SPD), posted full-page newspaper advertisements stating "Bange machen gilt nicht!" ("you won't scare us!") to express his pro-TTIP opinion. The online magazine Spiegel Online even published an article claiming the organisers of the demonstration were co-operating with neo nazis.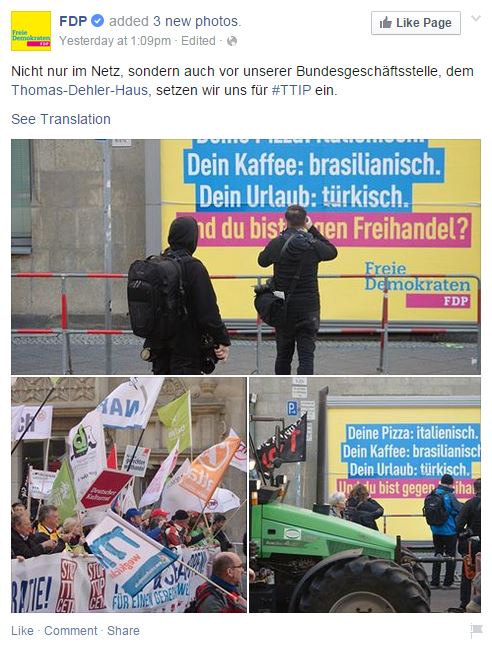 Accompanied by 25 colourful trucks, the march moved from the Berlin main station to the Reichstag building to end at the Victory Column. At the final Reiner Hoffmann (German Trade Union Federation), Gesine Schwan (Humboldt-Viadrina), Hubert Weiger (Friends of the Earth Germany, BUND), Christian Hoeppner German Cultural Council) and Ulrich Schneider (Joint Welfare Association Germany) adressed the big crowd of 250,000 people.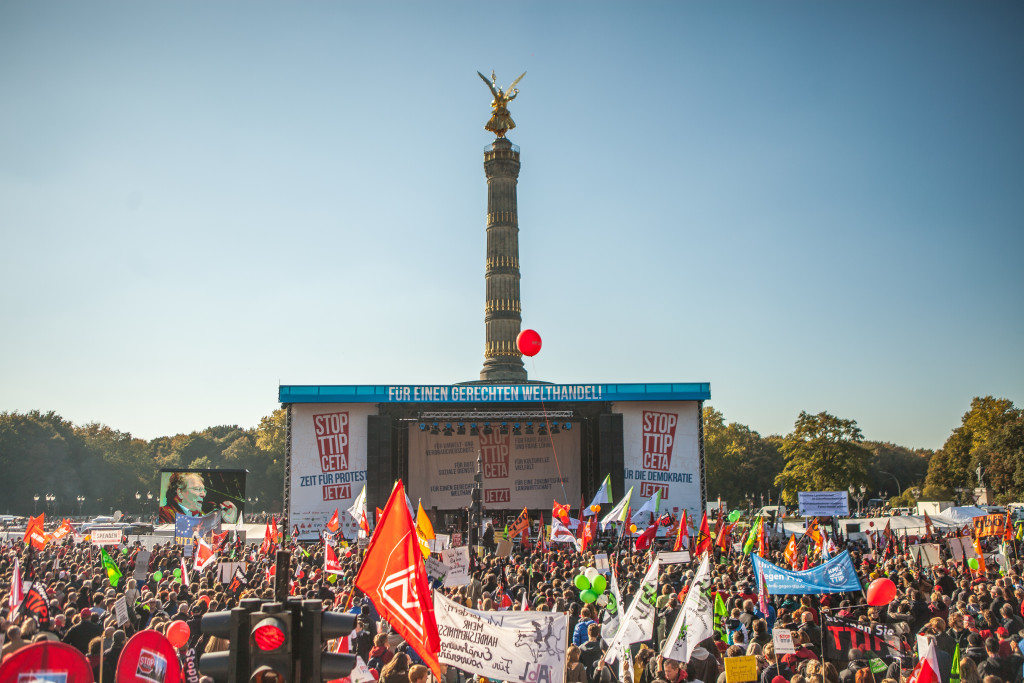 The European Citizens' Initiative 'Stop TTIP' already has three million signatories against TTIP and CETA throughout Europe. That's more signatories more than any other European Citizens' Initiative.
Photos of the demonstration by Jakob Huber / Campact via Flickr. Contact: jakob_huber[@]web.de
More