On 21st November 2012 the European Commission formally requested that Poland amends its legislation to comply with EU rules on the monitoring of GMO cultivation.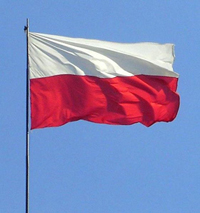 EU law requires that GMO cultivation locations are notified to competent national authorities, recorded in a register established by the Member State, and made known to the public. This process ensures that appropriate information is made publically available; permits monitoring of possible effects of GMOs on the environment; and allows the establishment of coexistence measures. Poland has so far failed to include these requirements into its national legislation.
GMOs may be grown in the EU provided that they have been authorised for that purpose after having successfully undergone an assessment of risks to human and animal health, and to the environment. Currently, maize MON 810 is the only GMO which is officialy cultivated in some EU countries.
Lack of control of illegal GMO crops in Poland was exposed in an official complaint which was sent to European Commission by the Polish Institute of Citizens Affairs "INSPRO" in October 2010. In addition, the Polish Supreme Audit Chamber Report of 2008 stated that Poland is violating this EU Directive. There is also lack of any data on the presence of GMOs in the environment and in home trade, which according to the Chamber prevents Poland from controlling GMOs being released to the environment.
The situation in Poland means the authorities will be unable to control GM crops anytime in the future because these crops have not been registered and are widely traded without labeling: Farmers often are unaware that they are cultivating GMOs. If GMO cultivation gets out of control, in a few years time European Union could face a situation in which certain foodstuffs will contain illegal GMOs (especially honey and organic produce), and that would mean closing foreign markets for Polish food.
Polish authorities have two months from the date of the formal request to take the necessary action to comply with EU law and to inform the European Commission of the measures adopted. If Poland fails to do so within the deadline, the European Commission may decide to refer the case to the Court of Justice of the European Union.
Source: DG Sanco