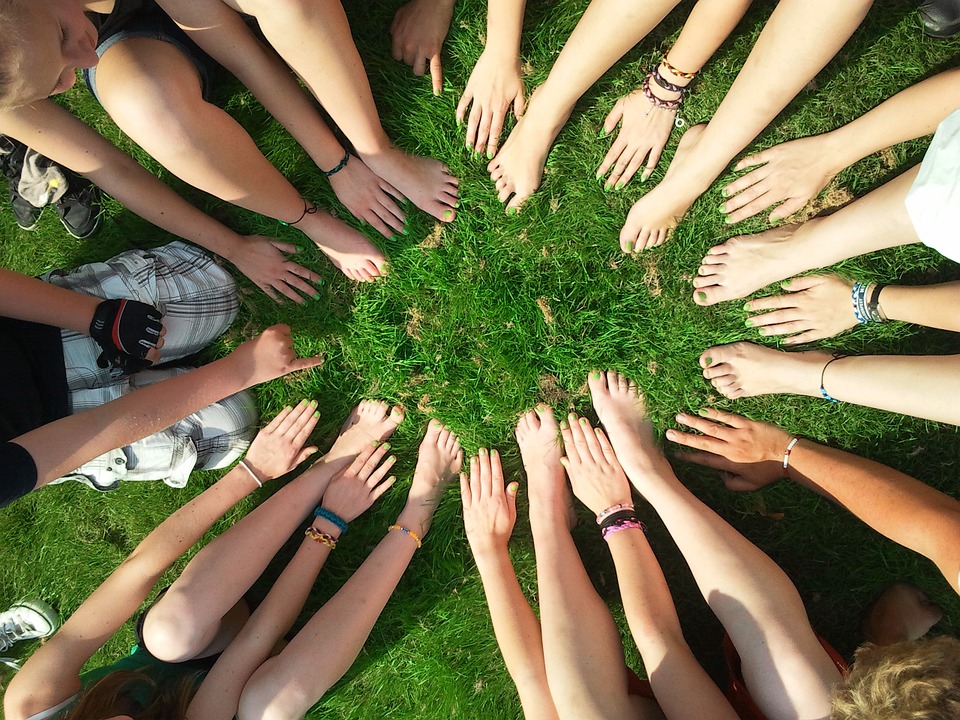 by Teresa Hooks, Áine Macken Walsh, Olive McCarthy and Carol Power
Family Farms and Co-ops
Family farms are integral to the economic, social and cultural fabric of rural areas. In an increasingly industrialised agri-food sector, the economic viability of many family farms is threatened. This has implications for the sustainability of family farms and rural communities. Despite the challenges of viability, family farms demonstrate impressive resilience, manifested in their ability to respond to, and recover from, situations of adversity. Resilience strategies generally involve adaptation to cope with evolving circumstances. One form of adaptation involves collective action and co-operation between family farms.
A co-operative is "a self-help business, owned and democratically controlled by the people who use its services and share in its benefits". Historically, the co-operative is a strong and enduring institution of the agricultural economy, combining economic and social goals. Agricultural co-operatives have emerged to counteract the power disparities of the market place, and play an important role in improving farmers' access to markets, increasing overall efficiency, securing a higher share of the product value by creating scale, pooling market risks, and enabling the development of product and market innovation. Co-operatives are proven to build resilience to market volatility especially in times of economic crisis, and are seen to perform particularly well in higher value markets.
From supply chain to values chain – Agriculture of the Middle
The co-operative model must be adaptable as a resilience strategy in meeting members' viability and sustainability needs and to the design of the processes and products that meet these needs. The 'Agriculture of the Middle' (AotM) movement is a contemporary co-operative development model that emphasises the need to transition from a supply chain approach to a Values-Based Supply Chain (VBSC) chain approach. An AotM VBSC involves co-operation between farmers and other actors (including processors, retailers and consumers) to bring family farm produce to market. A central aim of VBSCs is to allow farmers transition from the role of 'input suppliers' to 'part owners' of the chain. In addition to forging values-based multi-actor relationships, this transition in the status of the family farmer in the food chain is identified as a necessary foundation for developing family farm viability, sustainability and, ultimately, resilience.
Food from the middle can have a competitive advantage. AotM emerged in the context of a 'bifurcation' of US farm structures, resulting in the loss of 'middle' family farms due to their lack of scale in competing with large, efficient producers of undifferentiated commodity products on one hand and their lack of differentiation by comparison to 'boutique' producers of branded speciality foods on the other. This bifurcation of farm structures is evident worldwide, prompting debates about the future of family farms and wider sustainability issues. The loss of family farms, according to authors of the AotM literature, has negative economic, social, cultural and ecological impacts. Such arguments are echoed in multiple national and international studies.
In developed societies, there has emerged a movement away from the consumption of undifferentiated commodity products towards foods with provenance attributes. From consumers' perspectives, foods imbued with the social, cultural, economic and ecological benefits that non-intensive family farms deliver to society, are increasingly desirable.
Family farm produce is identified as having competitive advantage in the space between commodity and specialised food products as there is a "burgeoning market demand for foods – neither cheap commodity foods or luxury expensive speciality foods – that are somewhere in the middle and are produced in accordance with sustainable agriculture standards. It is precisely the farmers of the middle who are in the best position to produce those products".
Harnessing social cultural and ecological capital
A primary concern of the AotM model is to harness the socio-cultural and ecological branding capital of family farms as a route for enhancing the market value of farm products and services. Such a rationale is consistent with models such as New Paradigm Rural Development (NPRD), which emerged in a European context. Similarly to the AotM model, NPRD offers an alternative to mainstream commodity agricultural production and draws on co-operative action and sustainability as core principles. Instrumental stages in the realisation of NPRD include the deepening, re-grounding and broadening of agricultural production processes as a means of adding value. Like AotM, the realisation of NPRD is dependent on both the cultural and sustainability attributes that food products embody and the empowerment of actors (and relationships between them), which are so critical for resilience. Through the co-operative, VBSC model, family farms can increase revenue, resulting in enhanced viability, sustainability and resilience. This in turn can help to preserve the pivotal contribution of family farms to rural economy, society and environment.
This article is based on the published paper Farm-level viability, sustainability and resilience: a focus on cooperative action and values-based supply chains.
by Teresa Hooks, Áine Macken Walsh (Rural Economy and Development Programme, Teagasc, Athenry, Co. Galway, Ireland). Olive McCarthy and Carol Power (Centre for Co-operative Studies, Cork University Business School, University College Cork). The Centre for Co-operative Studies is running a new MSc in Co-operatives, agri-food and sustainable development which is open for enrollment.