As a major agricultural nation in the east, Poland has a significant interest in how CAP will unfold in the current reform process. While not all regions or sectors are the same in this large country, there are some common considerations. We have commissioned journalist Hans Wetzels to get to grips with CAP and Poland, in particular how Polish farmers and Polish policy makers will adapt to likely changes, including a lower overall CAP budget, greater environmental focus and the new delivery model. How Poland relates to other EU countries, in particular France and Germany, will also play a part in this series. Below we introduce part one.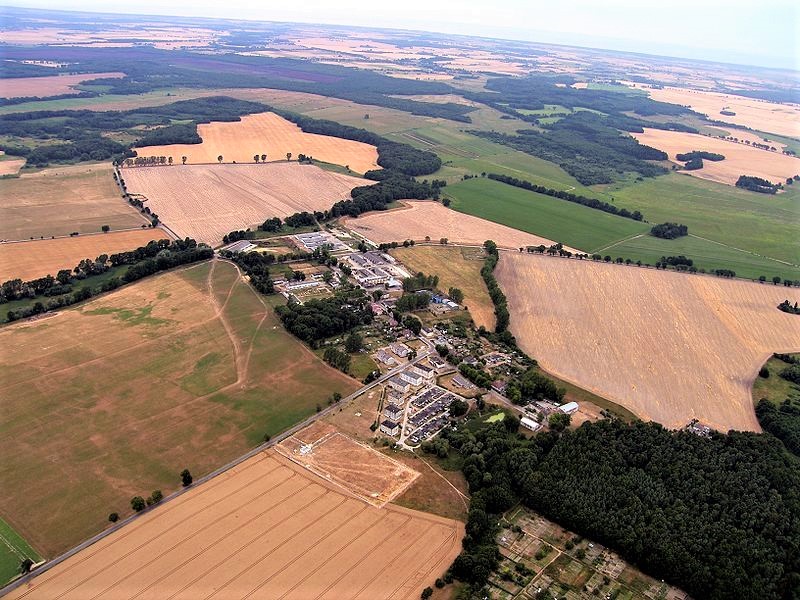 The vast fields around Szczecin are covered with a thin layer of winter mist. These parts around the old German port-town are known for being the greenest in Poland. I sit down for a talk about the new European Common Agricultural Policy (CAP) with Edward Kosmal at the National Agricultural Support Centre (NASC) just outside the city centre.
The chairman of the agricultural wing of the influential Polish union Solidarnósc is not a great fan of the EU, he almost immediately admits: "The EU was supposed to make everything more equal. But the exact opposite happened. Most money goes to big farms while small farmers are faced with costly red tape and regulations they cannot afford to live up to."
He looks up some graphs in a pile a paper he has brought with him. In the voivodeship of West-Pomerania there currently are about 28.000 farms, he points out – mostly sized between 30 to 70 hectares. "But there also used to be dozens of milk-factories and other processing facilities. Due to EU-regulations and imports those have all but disappeared. Foreign capital is after the cheap Polish farmland and farmers have become dependent on European subsidies to survive."
The NASC-building looks old. A small Christmas tree stands hidden away in the far-end of the meeting room. On the walls hangs a big provincial map of Poland and a couple of paintings depicting picturesque farms and traditional landscapes.
Kosmal himself runs a farm near the small city of Stargard. In total he operates about 200 hectares of land and mainly produces sugar beets and potatoes. Most farms in West-Pomerania are smaller than his and focussed on grains, he stresses. But Polish production of all those crops has declined since EU-accession. "Also look at meat-production in this area," Kosmal adds. "We used to have twenty million pigs in Poland, producing high-quality meat. Now we officially have about ten million. But according to data from the Polish statistical agency GUS at least eight million of those are imported. They're just kept here because the fodder is cheap. As a result Poland has become an net importer whereas we were a pork-producing powerhouse."
Apples – and other Polish produce
It may come as no surprise that the policy proposals from the European Commission for the new CAP-period (2021-2027) have raised eyebrows in Poland. Brexit has blown a big hole in the EU-budget and farmers all over Europe will feel some pain. Thus, Polish Minister of Agriculture Jan Ardanowski has sworn to fight tooth and nail to rake in more money for his farmers: 'Our market is totally open to all EU produce. Despite all that Brussels still tells us that we should remain a second category of farmers countries'.
It's true that per hectare Polish farmers receive about half the amount of money their German counterparts get. Nevertheless Poland has become a leading producer of apples, berries, poultry and milk production is increasing steadily.
According to data from the European Commission Polish farmers are the fifth-largest beneficiaries of EU-subsidies. On top of that, the European Commission wants to maximise the amount of money an individual farm can receive to avoid big agricultural holdings drawing in all the money. A proposal that would go well with Solidarnósc, Kosmal hesitatingly admits: "I think the new CAP could be going in the right direction. But we will need to see structural changes in farming policy. Up until then more financial support is necessary to keep Polish farms profitable."
National plans
In a time where nationalism seems to be on the rise in Europe, one of the most striking proposals from the European Commission is to loosen control over farm policy and give more power back to national capitals. Brussels is meaning to define a set of Europe-wide economic, environmental and social objectives for agriculture – according to which member-states should draw up their own national plans for the coming CAP-period. "Direct payments will be conditional on enhanced environmental and climate requirements and member states will have to offer eco-schemes to support farmers in going beyond the mandatory requirements, funded with a share of their national direct payments' allocations", the European Council of ministers concluded in unison on 19 November 2018.
Nevertheless minister Ardanowski underlines the division between western and eastern member-states in a conversation with European Agricultural Commissioner Phil Hogan. "It's not only Poland that is protesting against the proposed budgetary changes and radical cuts in funding for the CAP," Polish newspaper Gazeta Polska reports about the matter. "Our views are shared by many countries in our region."
ECA report & 5 Member States Disrupt Commission's Cosy CAP Communication Plans
CAP | Ministers from Estonia, Latvia, Lithuania and Poland call for Full Convergence
Promises and Policy
Ardanowski is a member of the Polish ruling party Law & Order (PiS) – a conservative group that at, least partially, rose to power over widespread rural dissatisfaction with EU-policies in the past. "The creation of national plans will allow for greater flexibility and better adaptation to local needs," a spokesperson of the ministry of Agriculture in Warsaw writes in response to the proposals of the European Commission. "But Poland opposes the large cuts in the total CAP-budget and the concentration of these cuts in the second policy pillar for rural development.". The ministry is also concerned with "introducing a mandatory eco-program and more complex conditionality requirements for direct payments".
Also the Polish parliament ('Sejm') has been critical about the new policy proposals, Jaroslaw Sachajko says. He is a member of the populist-conservative Kukiz '15 movement and chairs the agricultural committee in the Sejm. "We can only hope the new CAP will be significantly changed and funds for agriculture, rural areas and rural resourcefulness or rural entrepreneurship are guaranteed," he comments in an e-mail just before his Christmas holidays. "The plans of the European Commission to make cuts in the second pillar of the CAP are very disturbing. That way small and medium sized farmers will not have the financial resources to develop their agriculture-related activities like food processing. I support the minister in trying to get more money but also should be honest with farmers and stop making promises we cannot keep."
Cosmetic changes
Miroslav Drygas works at the Institute of Rural and Agriculture Development at the Academy of Sciences in Warsaw. He has been following the CAP for over twenty-five years and even was president of the agency distributing subsidies among Polish farmers.
For him, policy changes are more or less cosmetic when there is less money available for agriculture in general: "For Poland, one of the most important changes in the new CAP would be the introduction of result-based payments because it will take time to prepare ways of measuring this. But the more general criticism of course concerns the smaller than expected size of the total budget. The Polish Parliament but also several farmers' organizations and the four ministers of the Visegrad Group have underlined that new challenges for agriculture would require an even bigger budget than the current one. Especially when it comes down to the environment and climate change."
The critique resonates with Edward Kosmal. His big farmer hands bounce of the table in Szczecin when he speaks. Outside a soft December rain drips against the windows. "In this new CAP there would be even more emphasis on requirements regarding the environment and climate thresholds. But the question is who will bear the cost of that? What is being forgotten is the fact that corporations rule the food chain. All this processed food is kept cheap for consumers, but for farmers it's getting more expensive to grow it. This is the structural change we would like to see. Polish farmers want to have a dignified pay for the amount of work that we do instead of being compensated by Brussels all the time. Until these conditions are met we cannot support this new CAP. "
More on Poland and CAP
Click here for a Polish language magazine ARC2020 produced on CAP and agroecology in 2015. This includes a section on Poland and organic fruit. It's also available here in six languages, including English.
Sharp Allergy increase in rural Poland following EU membership