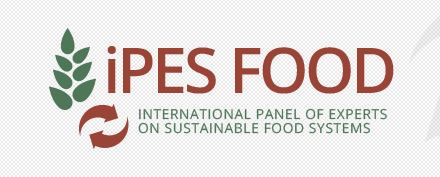 Olivier De Schutter, Hans Herren and Emile Frison on behalf of the International Panel of Experts on Sustainable Food Systems (IPES-Food).
As we pointed out in our previous entry, the more livestock farming is reintegrated into landscapes, the more sustainable it becomes. The way that herds are managed is therefore key, and Sheldon Firth is right to draw attention to the multiple benefits of holistic grazing.
However, we must be realistic about what modern-day livestock farming looks like. The livestock herds of 2016 share the Earth with 7 billion people, expanding megacities, and landscapes demarcated by various forms of land use and ownership. This is a far cry from the era of the woolly mammoth, where animals could roam freely around a scarcely populated planet. Holistic grazing may be feasible and desirable for ruminants in agroecological farming systems, including as part of crop rotation schemes that would require two to three years of grazing.
The reality, however, is that much of our current meat production emerges from systems that respond to a fundamentally different logic. Industrial livestock farming is hyper-intensive because it responds to consumer expectations for cheap and plentiful meat, without any consideration of the social and environmental costs. We must avoid implying in any way that dominant forms of livestock production in industrialized countries and densely populated areas can be tweaked to look more like holistic systems.
Read the livestock debate in full
We must put an end to the factory farming model, and reducing demand for cheap industrially-produced meat is the only way to do so. There are, nonetheless, different ways of going about this. One way is by exercising discretion as consumers in terms of the types of meat we buy. Organic and free-range labeling already provide consumers with specific guarantees about rearing conditions.
Meanwhile, the 'full cost accounting' approach goes beyond labels and seeks to include all positive and negative externalities of food production in the final price. Important work on this front is now being undertaken in the remit of the TEEBagfood project. We need these tools in order to assess the associated costs of industrial meat in rigorous and holistic ways. This will allow people at various parts of the value chain, from processors to supermarkets to consumers, to make the right choices.
On this front, the challenges are not merely technical. We need to develop and disseminate the tools we already have, based on an already large evidence base. And we need to find the political will to turn these calculations into concrete policy measures that allow food prices to reflect the true costs to society and the environment. Irrespective of these measures, and until they are in place, reducing overall meat consumption in developed countries is the safest bet for reducing our ecological footprint.
By Olivier De Schutter, Hans Herren and Emile Frison on behalf of the International Panel of Experts on Sustainable Food Systems (IPES-Food).
Olivier De Schutter  is co-chair of IPES-Food. He served as UN Special Rapporteur on the right to food from May 2008 until May 2014 and was elected to the UN Committee on Economic, Social and Cultural Rights in 2014.
Emile Frison is an expert on conservation and agricultural biodiversity who has headed global research-for-development organisation Bioversity International for ten years.
Hans Herren is a World Food Prize (1995) and Right Livelihood Award (2013) Laureate, and has managed international agriculture and bio-science research organizations as well as playing a leading role in global scientific assessments.