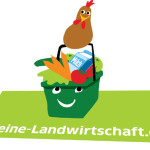 International Green Week has started in Berlin. Over the course of the following week, agricultural ministers from across Europe and representatives from the EU will travel to the city to discuss the future of farming and food in Europe. They will also attend a number of public events. Along with German platform Meine Landwirtschaft, ARC is excited to have hosting a debate with Agriculture Commissioner Dacian Cioloş and civil society on the EU agricultural reform in 2020, from 11 to 12.30pm on Friday 20th January.
AGENDA
10:30 Admission to the roof garden foyer and distribution of headphones
11:00 Presentation of ARC 2020 and "Meine Landwirtschaft" and their central claims with Hubert Weiger (BUND), Romuald Schaber (BDM), Joseph Sayer (Misereor), Ursula Hudson (Slow Food), Friedrich Wilhelm Graefe zu Baringdorf (AbL), Astrid Goltz (Campact), Samuel Feret (PAC 2013, France) and other representatives of the European and German alliance.
11:30 Benedikt Haerlin (ARC 2020, Chair): Introduction to the debate
Dacian Cioloş: Presentation of the EU agricultural reform
11:40 Participant questions with direct answers from the Commissioner
11:55 Statements and assessments of the participants
12:10 Commissioner responds to positions of civil society
 12:15 Closing discussion