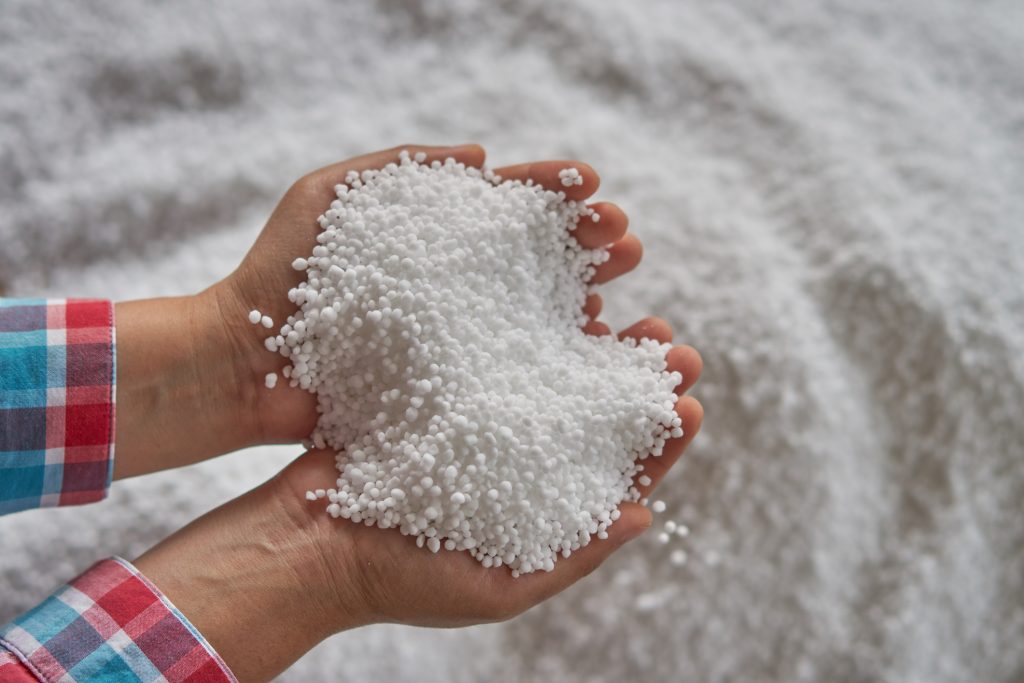 In a roundup of recent news, Ashley Parsons find that words and personnel can change, but business-as-usual can keep replying on the institutions to bail them out – no strings attached. Whatever the level of exposure and risk, whatever the talk of transitioning away from dependencies on agri-industrial inputs, money, it seems, will always be found for keeping the show on the road, whatever the crises.
Edit 16/06/22 at 00.46 – to add amending Regulation (EU) No 1305/2013 to download
France's New Agricultural Minister
On May 20th, French agriculture minister Julian Denormandie resigned from his position. In a post on Twitter, Denormandie cited needing to spend more time with his family. The move came as a surprise, after his promises at the Salon d'Agriculture in Paris in March to stay loyal to this position "all the way to the end," when speaking on food sovereignty and the war in Ukraine.
In his resignation, Denormandie recaps some of his work including, "working without respite to re-enforce our food sovereignty." Is this perhaps part of the reason his replacement, Marc Fesneau, who hails from the Loir-et-Cher in central France is sporting a new title: Minister of Agriculture and Food Sovereignty?
Politico's Eddy Wax pointed out on Twitter that this title involving the words "food sovereignty," is hijacking the original use of the term.
There is in fact a worldwide movement of and for food sovereignty, which does not focus on agri-industrial feed inputs and imports for nation states – as you can see in our food sovereignty section.
In today's context across the EU and now clearly stated in France, food sovereignty seems to be more about national sufficiency and food security by any means necessary – loss of land with environmental designations, emergency monies for business-as-usual no strings attached, delaying changes that would in fact make Europe less dependent on feeds, fertilizers and agri-industrial inputs.
Safeguarding EU Food?
But can we blame Macron's government for changing the word? Not really – France is nearly the end of its presidency over the EU and it's been an EU promo that's largely concerned about food security. Since the war in Ukraine broke out, fears of food insecurity and a grain crisis have shaken the global food economy and dominated the news. EPThinkTank released a policy response paper analyzing the challenge and gaps in our existing food systems. The war in Ukraine and the risk of supply chain disruption when exporting Russia and Ukraine's grains, fuels, and fertilizers may be the straw that breaks the camel's back on food sovereignty. But the report reminds us that the camel was overladen to begin with.
More precisely, the paper explains that "the European Commission estimates that up to 25 million tonnes of wheat would need to be substituted in order to meet worldwide food needs in the current and next seasons." It reiterates that this year, the EU is not at risk for food unavailability, although prices could rise and make it less affordable for vulnerable groups. It reiterates that food security is in fact threatened in areas like Jordan, Yemen, Israel, and Lebanon.
The report synthesizes efforts already made and to be made at the EU level to increase food security and independence. One suggestion is creating and securing safe food corridors with Ukraine. This is laudable, and in fact, is already happening through a volunteer-led network called Grains-n-Trains. But there is a hic – between Ukraine and Europe, the train tracks are different widths. The organization is scouring Europe to find locations where the two different track widths exist in parallel, and a transfer of wagons would be possible.
EU Eats the World's Food
On Wednesday Fesnau chaired his first Agri-fish council, where the main topic of the day was, that's right, food security. The officials concluded that thanks to the Common Agricultural Policy (CAP), the EU is self-sufficient in most agricultural commodities and food supply is assured. Ministers reaffirmed that the CAP, even in these difficult circumstances, ensures food security for EU citizens and provides income support for EU farmers.
Yes, but: a new WWF report released last week (and soon to be featured on the ARC website), shows that the EU is the world's high-end grocery store. The bloc imports largely low-value raw products (ex. Soybeans) and exports high-value products (ex. Wine). The report details the many ways that the EU agri-food system is in fact a huge offender to the planet and the climate. But it also proposes a solution: shifting consumption, specifically when it comes to meat and animal-based products. Let's run that by the new French agriculture minister, a supporter of hunting and the FNSEA, the largest (and intensive ag-oriented) agriculture syndicate in France.
Rural money now freed up for feed and fertilizer industry
it may have slipped under the radar somewhat, but on 20th May the European Commission proposed allowing member states to take E1.4 billion of rural money and give it to farmers and small businesses who face increasing input costs due to war.
Technically, this is "an exceptional measure funded by the European Agricultural Fund for Rural Development (EAFRD) to allow Member States to pay a one-off lump sum to farmers and agri-food businesses affected by significant increases in input costs."
The Commission adds: "This represents a potential budget of €1.4 billion in the EU. Member States are required to target this support to beneficiaries who are most affected by the current crisis and who are engaged in circular economy, nutrient management, efficient use of resources or environmental and climate friendly production methods. Selected farmers and SMEs could receive up to €15,000 and €100,000 respectively."
NEW – Read : amending Regulation (EU) No 1305/2013 as regards a specific measure to provide exceptional temporary support under the European Agricultural Fund for Rural Development (EAFRD) in response to the impact of Russia's invasion of Ukraine: support-eafrd-in-response-to-russian-invasion-ukraine_en
No information is given as to how these circularity elements are to be measured. Neither is there any impact assessment done on how this might effect the rural development budget. There is also no indication, that this emergency money will aid in transitioning away from harmful and/or war implicated agri-industrial inputs – feeds, fertilizers, biocides and so on.
So in effect, this money, like other emergency no-strings-attached monies, will work to disadvantage farmers who are transitioning away from such exposure and dependency. In the final analysis, the massive profits fertilizer companies are making will continue to be made, and transition away from such exposure and dependency will be slowed down.
More
New Research Shows 50 Year Binge On Chemical Fertilisers Must End To Address The Climate Crisis
Feeding Ourselves 2022 – Crises Compound, Food Sovereignty Movement Mobilises