Far from the stereotype of the solitary farmer, Marion and Benjamin make a conscious effort to get farming out of its bubble. It's the only way they'll shift mentalities, they believe. The two farmers, who are associates in a cooperative mixed farm in Brittany, also open up on the thorny issues of unpaid activism, taking holidays as a farmer, and feeding the community versus feeding the world. Part 2 of an interview with Valérie Geslin.
"We want to feed our neighbours, not the world"
On "Le Buis Sonnant" farm, the on-farm dairy produces cheese and Gwell, a traditional fermented milk made from the raw milk of Pie Noir Bretonne cows, a local heritage breed. Marion and Benjamin's pigs are slaughtered in an abattoir and butchered locally. To solve the ongoing issue of abattoirs, local livestock farmers have started an abattoir cooperative (Société coopérative d'intérêt collectif, or SCIC).
Marion and Benjamin's products are sold on-farm, in local markets and specialist grocers, and in the village school. They also take part in an online box scheme with other farmers: "The customers order by Wednesday evening, the farmers prepare all their products, every Friday at 2pm we meet up with all the other farmers to dispatch and whoever is the 'depot farm' picks up the boxes for the customers that evening."
Activism and unpaid work
Marion : "We're members of lots of different organisations: Union des Bretonnes pie noires [heritage cow breeders], Association des paysans producteurs de Gwell [Gwell producers organisation], GAB [organic farmers group], Confédération paysanne [farmers' union and member of ECVC], the abattoir, Folavoine shop, Syndicat des porcs blancs de l'ouest [heritage pig breeders]. We're also members of other organisations outside of farming."
Benjamin : "Our network was able to mobilise to help us get started. Without our network we wouldn't have succeeded. We're here thanks to the network, so we stay involved. We try to put energy into it but you have to ask questions about involvement in unions and farmers volunteering their time outside of their work hours. How is that not work hours? If you include activism in our work hours, I'm doing 70 hours. That has to change. Maybe we should be compensated for volunteering, or find other solutions."
The question of volunteering often comes up within non-profits and networks. Is activism reaching its limits? Should the non-profit sector re-think its way of operating? Is this thinking shared with the social and solidarity economy to find new formats? These are ideas to explore in cooperation with other sectors.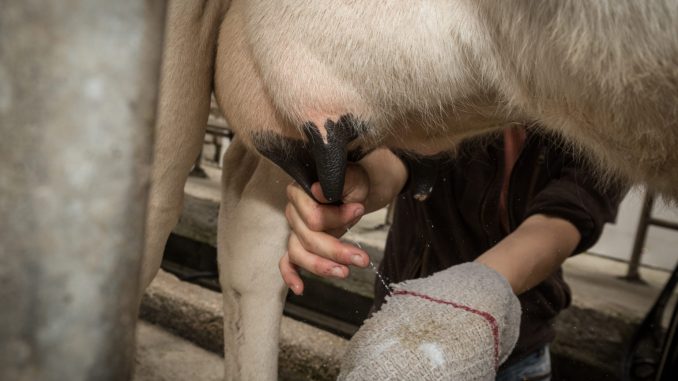 "That's the end of holidays"
Marion : "When we took two weeks off last year, we thought long and hard. At the social level, sociology, it's impossible if farmers start doing that, making each other work more and not take time off. We're shooting ourselves in the foot when it comes to passing on the farm. The image of farming is having to be there every day. When we were starting out, we had mandatory training and there were people who were doing things very differently, and the number of them who said: "I know once I start farming, that's the end of holidays!" Obviously you won't get holidays if you're persuaded beforehand that you won't get any. There's always work to do on a farm; you'll never set aside time for yourself. We took the opposite approach: we want time off so we set things up that way. For example the contract with Biolait.
Benjamin : "There's time off, and there's pay. Our thinking was, we want to pay back the loan, we have to, we'll pay ourselves a wage and then we'll see how we're going to pay our contributions."
Stereotypes make life hard for new entrants who aspire to have more free time, time for leisure as well as work. The day when farmers spent all their time on the farm is gone. Now to get the word out.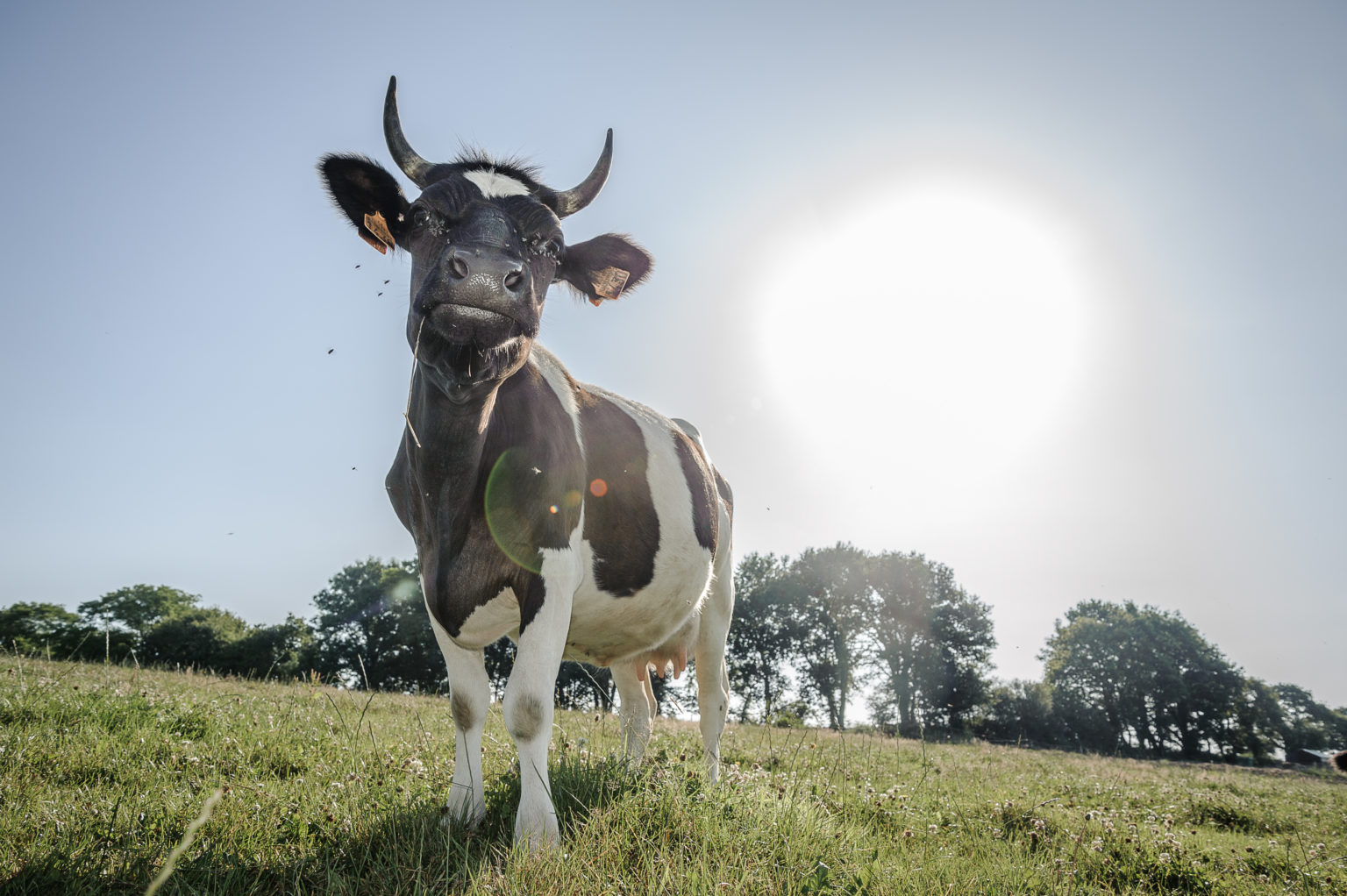 "Where's the boss?"
For women in farming, there's still a way to go to being accepted and, above all, recognised. Marion has plenty of stories to tell on this subject.
Marion : "A man came to fix the tractor and asked 'Where's the boss?' I said, 'Here I am.' 'Yes but it's to talk about the tractor.' I said "Go ahead, I'll understand you.' He answered 'Oh OK.' He explained what was wrong with the tractor. But for him it was unthinkable that I could look after the tractor. Another comment I've heard about the tractor: 'I don't think girls look good on a tractor.' It doesn't bother me so I keep at it."
"It's up to us to invent the social change"
Benjamin : "We try to emphasise that we're organic. We're seen as an alternative system. We try not to be fundamentalists. That's how we're defined by the Chamber of Agriculture."
Marion : "We're exotic, that's what the breeders call us. But we're traditional local breeds. It's funny."
Benjamin : "We're not models. We're doing something that works but we don't want to spit on anyone else. It's up to us now to invent the social change that will bring in new entrants. I surprise people sometimes because I can be vindictive on agricultural policy positions without questioning what someone is doing. I hope we can maintain this intelligence of respect.
The many disparaging labels for new initiatives in farming reveal a difficulty in accepting difference. Marion and Benjamin shake off these labels. Sometimes it's their fellow farmers who are the most judgemental.
Opening up farming
Benjamin : "Our idea is to open up farming. If we want to shift mentalities, we won't do it by keeping to ourselves. But at the CUMA [machinery coop, read more here] it's local food, non-local food, organic, non-organic – that's where we can share our way of doing things. We also hope to open up with cultural events on the farm, that's another way to bring people in. We don't do it enough. If you don't put energy into it, it's tough."
Marion : "The more you do it, you get into the habit and it makes it easier to approach people."
Benjamin : "Organic breakfasts: people come to the farm for breakfast. There's all types of people. At the market, we're not just with organic farmers and that's good. Some might think we're trying to get noticed, but we want to connect those two worlds.
"What we don't sell we donate. We're happy, even though we realise we're propping up a system that doesn't work. If we sold our produce any cheaper, we'd have to go to the food bank because we wouldn't be making a living. It makes no sense to think of the social economy like that. I don't get this model."
Marion : "Where is the awareness of the value of things? Honouring the products."
Marion and Benjamin's way of thinking and acting opens new perspectives horizons for farming: more open to others, innovative, willing to experiment. It's time to retire the old clichés: instead of buying the farm, farmers can live well now. Instead of loneliness, farmers can work together, connect through networks, mix with others. Instead of waiting for others to change, farmers can work with them to be actors of social change. These paradigm shifts are not always easy. It's hard work to debunk stereotypes. But the Marion and Benjamin's determination shows us that it can be done.
Translated by Louise Kelleher
Nos Campagnes En Résilience is ARC2020's project to help build rural resilience in France. Visit the project page here and follow us on Instagram, LinkedIn and Facebook. If you'd like to get involved, contact our project coordinator Valérie Geslin.
More on France
Rural Dialogues | Intergenerational Collaboration in the Vineyards of Southern France