Last week, German politicians from both central and federal state level came together in Berchtesgaden for the spring Agrarminsiterkonferenz (AMK): the Agricultural Minister Conference.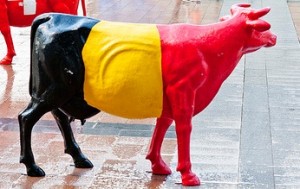 The main topic on the agenda was the Common Agricultural Policy (CAP), in particular its national implementation.
On Friday 12th EU Agriculture Commissioner Cioloş joined the meeting.
Ministers voted in favour of the opportunity to make use of complementing any direct payments for the first hectare (top-up), but declined the idea of introducing a payment ceiling (capping) or scale of payments (degressivity) for large farms.
In terms of greening, they agreed the cultivation of protein crops, along with additional agri-environment and Natura 2000 sites should be recognized as ecological focus areas (EFAs); one of the three required greening measures put forward by the Commission. Furthermore, they felt a need for some market management tools to allow a flexible and efficient response to market crises.
It was these market tools that resulted in many dairy farmers travelling to Berchtesgaden to demand local milk market policies and economically sustainable production prices. On Thursday 10th, the German Milk Board, the BDM, organized a rally of speakers and on Friday, a convoy of more than 300 tractors arrived at the conference with the message: "AMK – We pick up the results" .
The next Annual Conference of Agriculture Ministers held on 28-30.8. in Würzburg.