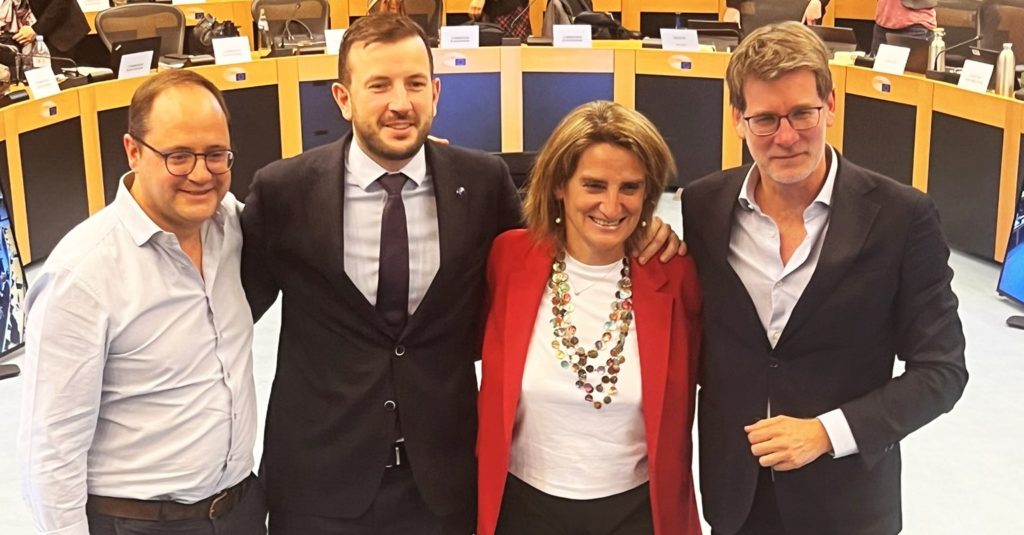 The Nature Restoration Law (NRL) took a massive step forward in the evening of the 9th November, with the conclusion of inter-institutional negotiations. The adopted position, which still has some hurdles to surmount, is certainly less ambitious than the Commission's initial proposal. While all ecosystems are in, the NRL largely adopts the Council's flexible position, while some weaking of targets accommodates the Parliament's position. Oliver Moore has an initial report.
Following trilogue negotiations late into the evening of 9th November, agreement has been reached that the Nature Restoration Law (NRL) will restore at least 20% of the EU's land and sea areas by 2030. The target for all ecosystems in need of restoration by 2050 has been retained. Member states must put measures in place by 2030 to restore at least 30% of habitats in poor condition. Member states must also establish measures to restore at least 60% of habitats in poor condition by 2040 and at least 90% by 2050.
All ecosystems are in – including agri
All ecosystems are back in the document. Article 9 on agricultural ecosystems is in place, having been dropped from the Parliament position, though it has somewhat weaker targets and the flexibilities of the Council position.
A measures rather than results-based approach has been settled on, with the phrase "Member States shall put in place measures which shall aim to achieve" being added.
(This phrase – "which shall aim to" – has been added in a number of places (e.g. article 4(6) and article 5(6) which generally weakens the intent of the article in each case)
Peaty soil restoration targets have been retained at "30% by 2030 of which at least a quarter shall be rewetted." However the rewetting targets for 2040 and 2050 have been reduced from half to a third.
The figures are now: 40 % of such areas by 2040, of which at least a third shall be rewetted; 50 % of such areas by 2050, of which at least a third shall be rewetted.
Flexibilities retained from the Council position for agricultural ecosystems include the following:
The provision that peat extraction sites can be included.
Up to a maximum of 40 % of restoration can come from "drained peatlands under land uses other than agricultural use and peat extraction."
The opt out that "if such rewetting is likely to have significant negative impacts on infrastructure, buildings, climate adaptation or other public interests and if rewetting cannot take place on other land than agricultural land" has been retained.
Extra detail is added that rewetting of agricultural peatlands "does not imply an obligation for farmers and private landowners to rewet their land, for whom rewetting on agricultural land remains voluntary".
One improvement is the addition of language that Member States must make rewetting "an attractive option for farmers and landowners."
Importantly a finance mechanism which will lead to "proposals for adequate funding, without prejudging the next multiannual financial framework (MFF, 2028–2034)" is in place: a year after the entry into force of the NRL, the Commission must present a report with proposals for adequate financial measures.
Also importantly, the text includes a requirement to prevent significant deterioration of areas subject to restoration that have reached good condition and of certain listed areas of terrestrial and marine habitats. However the co-legislators agreed to make this requirement effort-based rather than the stronger results based. The requirement will be measured at habitat type level.
However another flexibility – an "emergency break" option has been added for 2033. This is a provision to suspend implementation in agriculture "for up to one year via an implementing act, in the event of unforeseeable and exceptional events outside of the EU's control and with severe EU-wide consequences for food security."
Next Steps
The provisional agreement will still have to be endorsed and formally adopted by the co-legislators – the Council and the Parliament – before entering into force. The council will vote soon, possibly as early as the 22nd November. For the Parliament, this means passing the Environment Committee (ENVI) on 29/30 November and then Plenary, likely in December. There are no indications as of yet as to how those who opposed the NRL will vote.
More
European Parliament Adopts a Weakened Nature Restoration Law – next step Trilogue
Big Step Forward for Nature Restoration Law – Council of Ministers Agrees its Position