In June 2022, together with Forum Synergies, ARC2020 launched a book: "Rural Europe Takes Action – No more business as usual". We're spotlighting its stories of rural action and key messages for policymakers through a series of extracts. 
In this extract, we are introduced to Cargonomia, a cargo bike delivery service and community collective based in Budapest. Cargonomia features in Rural Europe Takes Action in the chapter on "Local and Circular" alongside other heartening stories including that of the municipality of Plessé, Brittany where elected officials are designing and implementing a Local Agricultural and Food Policy (PAAC).  A summary of the policy action points for people-and-planet-centred local and circular economies is followed by a conversation with Logan Strenchock, co-founder of Cargonomia. Among other activities, Cargonomia delivers food boxes from Zsámboki Biokert organic market garden, 50 km outside Budapest, to customers in the city. 
The Rural Europe Takes Action e-book is available here. To order a copy, contact

info@

forum-synergies.eu.

Policy Action
We need stronger local governance autonomy to build regional economies
This chapter features initiatives taking action to create new space for their circular economy so that new governance and economic models can emerge at the local level with people and the planet at their centre. Praising the local economy is not enough: set against a recently re-nationalised CAP, local economic integration must be supported rather than the sectoral policies currently applied by the EU and member states.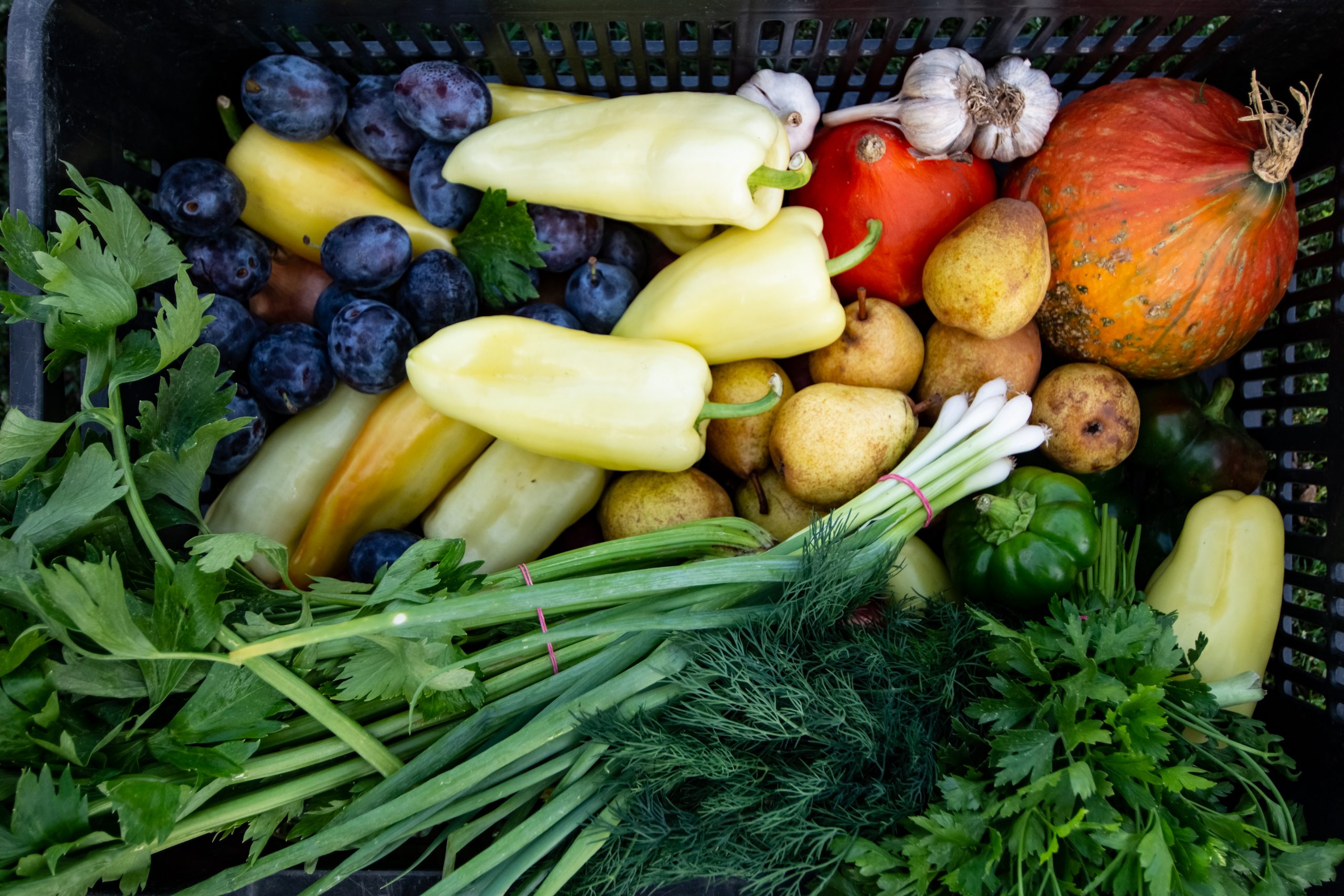 Creating Alternatives, Creating Community
A conversation with Logan Strenchock, co-founder of Cargonomia
Cargonomia officially was launched in 2015. It came out of the idea: how can we connect the farm, bike messengers and a bike workshop? But we have many more discussions about participation and autonomy in decision making in the type of city, community, country you want to live in.
Feet on the ground, head in the clouds
We do a mix of very hands-on, practical activities like teaching people how to be more confident in repairing their own bicycle, or how to grow food in an urban setting. But also, we have more conceptual or theoretical discussions about the type of transition we hope to see and some of the challenges associated with transition in our community. When we get into some of the degrowth transition theory, it is much more complex and it requires a wide ranging viewpoint. But it also requires some very clear discussions about what it means on the ground level as well. And luckily, within our team, we are a good mix of academics and practitioners and people who wear both of those hats and more.
One thing that is possible through our cooperation with Zsámboki Biokert market garden is delivering the food boxes from the farm to people's homes in the city with cargo bikes. The farm is 50 km from Budapest. The food boxes go into the city in a van; there is no real way around that until trains accept local freight cargo. Once the boxes get to the city, a large number of them can be delivered to the final destination by bike. It can be much more efficient than a van delivering to individual addresses.
Rural-urban divide?
Most of our outreach activities have taken place in the city. But that has shifted since the pandemic started. For the last two and a half years, the majority of our activity has taken place in the countryside, connected to the activities of the market garden and the opportunities that the garden as a learning space presents. Over time, we developed a programme for hosting trainees within our organisation. They spend at least one to two days per week in the garden, or on the site of another small garden which we are developing: an experimental permaculture and agroecology space across the street from the market garden. We as Cargonomia have at least once or twice per year organised bicycle repair workshops in Zsámbok village.
We try to challenge this notion of a separating distinction between rural dweller and urban dweller, basically by bringing these groups together in some sort of fun physical learning activity. Political narratives capitalise on this distance. I think there are many similarities between the two groups. Both can learn from each other. I think there are many people in both places who you wouldn't really define accurately if you said 'city person' or 'rural person'.
It was a strategic decision on our part to think about establishing a base in the village to complement the base that we have in the city. There are not a lot of resources for projects to take place, so we had to bring standalone projects here. We are very good at working without money. We have proven that we don't need to rely on money to thrive.
Participating in the community
This is why we purchased a 117-year-old house and an almost 2.000 m2 plot of land. This is the other garden we are hoping to establish with a bit more space to experiment. One of the other benefits of having this new village headquarters is that we could potentially participate more in actual municipal life. If you are just coming and going, it is really hard to gain the trust or respect that you would need to say that you are part of the community.
We need people to participate more in the communities they live in. People have a romanticised vision of wanting to go to the countryside: but it shouldn't just be a privileged decision because they have financial security, they can work from home, or they want to buy into the peace and calm that the rural area can offer. I expect a lot from this stakeholder group because we know the type of systemic change that we need, we know the broken parts of destructive capitalism. You can't wait for alternatives to happen; you have to create them yourself.
We do not earn income from what we do. We do not have a specific fundraising necessity to support our projects. We rely on our own knowledge and our own social network. Operating like this has its challenges, especially in finding new contributors over the long term. Of course, we are operating within traditional markets, which are very exploitative and, you know, in the ways in which money is used in exchange, quite ruthless as well. Finding space to survive within these is a challenge.
We probably do not get things done as fast as a corporation would with paid employees, but we have not faced an obstacle which we could not overcome. The way we work is based on our close personal relationships. That is one of our strong points. We have to adapt each year to the new challenges of maintaining this type of organisation. In 2018 we launched the first public cargo bike sharing scheme in Hungary – these are our bikes, which we purchased or built, and that we lend to people for free. We are working now with the 9th district on a proposal for a pilot project for a district sharing system. We are pursuing funding through the Visegrad fund.
Greenwashing and co-opting of policy
We are wary of greenwashing and co-opting of social programs and environmental programmes, especially as they relate to "development for the sake of development" and changing the face of Budapest in the name of financialising or monetising the commons.
The calculated investment in cheap tourism in Hungary, especially through the development of low cost travel, has had significant social impacts.
There is so much space right in the city centre which is unused, which could be filled with civic initiatives, like local food distribution points, or workshops where people can access and share tools. And at the same time, there is the constant building of infrastructure that nobody asked for, which is based completely on real estate speculation. It has been a pretty difficult one-two knockout punch with price increases and two years of Covid. Civic initiatives face the challenge of paying the rent each month or moving further and further out of the city. We had a space in the city until November 2020 and we left because it became too expensive. During lockdown, the owner decided to increase the rent quite drastically.
Cargo bikes on every corner
Cargo bikes belong in every group dwelling in a city. That is the type of policy that we have to advocate for. Compared to the amount of overhead to maintain infrastructure for cars, you could put cargo bikes on every corner in the city and still have enough money to keep the lights on. It would be really nice to see some sort of family mobility policy which supported cargo bikes. The electric assist cargo bike has certainly much less of a resource impact than an electric car. It is certainly helpful in increasing the viability of a cargo bike for the elderly and those who might not be able to pedal on their own. But at least in Pest, the flat side of Budapest, a non- electric assist cargo bike is fine.
This is an extract from "Rural Europe Takes Action – No more business as usual" published by ARC2020 and Forum Synergies in June 2022. The e-book is available here and a PDF version can be downloaded here. To order a hardcopy, contact info@forum-synergies.eu. 
More on Local and Circular
More from the rest of Rural Europe Takes Action
Reversing Rule and Exception – Transformative New Integrated Policy for Rural Agri & Food presented in European Parliament
Rural Europe Takes Action | For Resilience and Peace – Political Action Now!