"Rural Europe Takes Action – No more business as usual", the new book by ARC2020 and Forum Synergies, launches on Tuesday 7 June. As we count down to the launch, today we share another extract from the book: the story of a creative municipality that is bringing people into agri-food policymaking.
Faced with the urgent threat of encroaching mega farms, the municipality of Plessé in France decided to take agricultural affairs into their own hands. In France, agriculture lies outside the administrative remit of the village. But the elected officials of the municipality refused to sit by and watch village life disintegrate. Instead, they created a Local Agricultural and Food Policy (PAAC) for the municipality.
From the story of Plessé and other stories, our book draws action points for policymakers on supporting local and circular economies. Below we summarise those action points, and then dive into a conversation with Aurélie Mézière, Mayor of Plessé.
Policy Action
We need stronger local governance autonomy to build regional economies
Here are initiatives taking action to create new space for their circular economy so that new governance and economic models can emerge at the local level with people and the planet at their centre. Praising the local economy is not enough: set against a recently re-nationalised CAP, local economic integration must be supported rather than the sectoral policies currently applied by the EU and member states.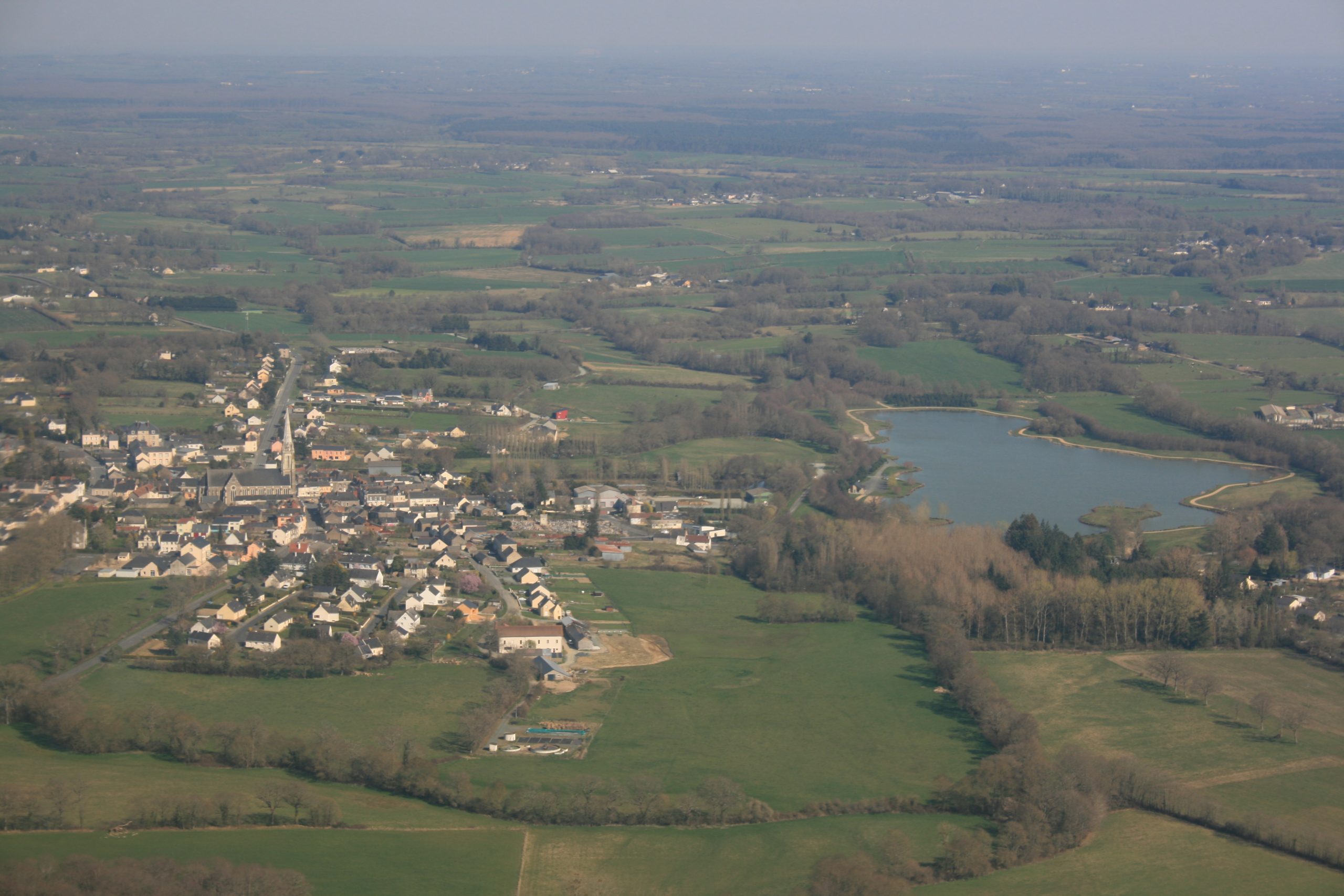 Creative municipalities – bringing people into agri-food policymaking
A conversation with Aurélie Mézière, Mayor of Plessé
At the policy level, the agricultural question should not be solely the competence of the region. Villages should be involved in order to roll out concrete proposals in the territories and to support the farming sector.
Moving beyond the Common Agricultural Policy, the municipality of Plessé is pursuing its own Agricultural and Food Policy (known as "la Politique agricole et alimentaire communale – PAAC"). With the price of farmland and farmhouses skyrocketing due to property speculation, and 40% of local farmers set to retire in the next five years, the municipality decided to take action to retain every one of the 90 farms in the village. Our ambition is to provide broad-reaching support for farmers, to facilitate succession, to showcase the essential work of farming, and to preserve and protect resources in the local area.
In late 2020 we formed a committee of local residents to support the PAAC at village level. Twelve elected representatives sit on this Committee for Farming, Food, Environment & Biodiversity, along with 26 committed citizens or VIPs (Volontaires Investis à Plessé).
The committee includes but is not dominated by farmers, reflecting the need for a transversal approach to rescuing the local farming sector. A variety of projects makes their way onto the agenda. Elected officials strive to ensure that their committee colleagues have a good overview of the issues at hand. At the heart of these proceedings is the common good.
"The municipality decided to take action to retain every one of the 90 farms in the village"
It is the local residents who are proactive in the PAAC. The municipality plays the role of facilitator. Everyone in the village has a role to play and their own specific skill set. The question is, how can these skills be put at the service of the different projects? The more people who are involved, the more 'ambassadors' there will be for local committees.
As well as involving local residents from a variety of backgrounds, it is important to include the younger generation. The municipality is also conscious of the need to bring dissenting voices into the debate. France's recent experiment in a citizens' climate convention demonstrated the importance of pedagogy over demagogy.
The committee receives no external funding. It has however received support from CAP44, the regional branch of a national network that promotes small-scale farming by providing support to new entrants and existing smallholdings.
---
Policy enabler
Farms and housing can now be financed by new funding from the regional land agency, which is to become available over 8 years to local municipalities in Loire Atlantique, the department to which Plessé belongs. This working capital is financed by a tax (taxe spéciale d'équipement, or TSE) paid by every citizen in France, of which 70% will go to local municipalities.
---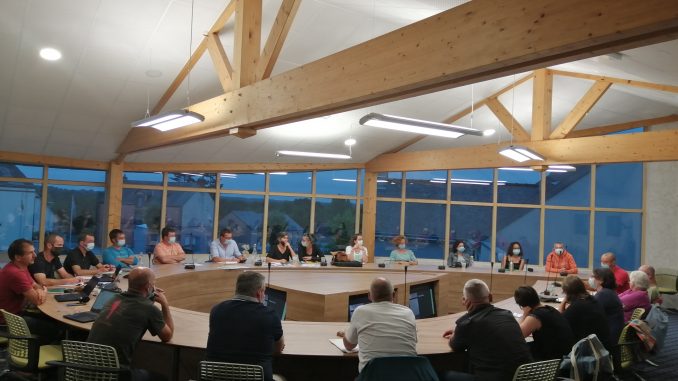 Six Focus Areas for Action
As members of the Committee for Farming, Food, Environment & Biodiversity, we identified six areas of focus for our work.
1. Maintain the numbers of farms
We have the ambitious objective to not lose a single farm in the village over the next six years. To achieve this, we pursue the following activities:
Support for the handover of farms that desire assistance
Every farmer in the village was written to, asking them to contact the mayor's office if they want to quit farming.
Succession cafes
If in the village there are 2 or 3 farms set to be abandoned at the same time, perhaps they can be accommodated. We hope to work on this collectively.
Local land agency
The municipality can already pre-empt and purchase residential property. We are developing a local land agency to help the municipality to pre-empt and purchase farmland. The PAAC will be the justification for every pre-emption.
"A particularity of Plessé is that there are no large farms"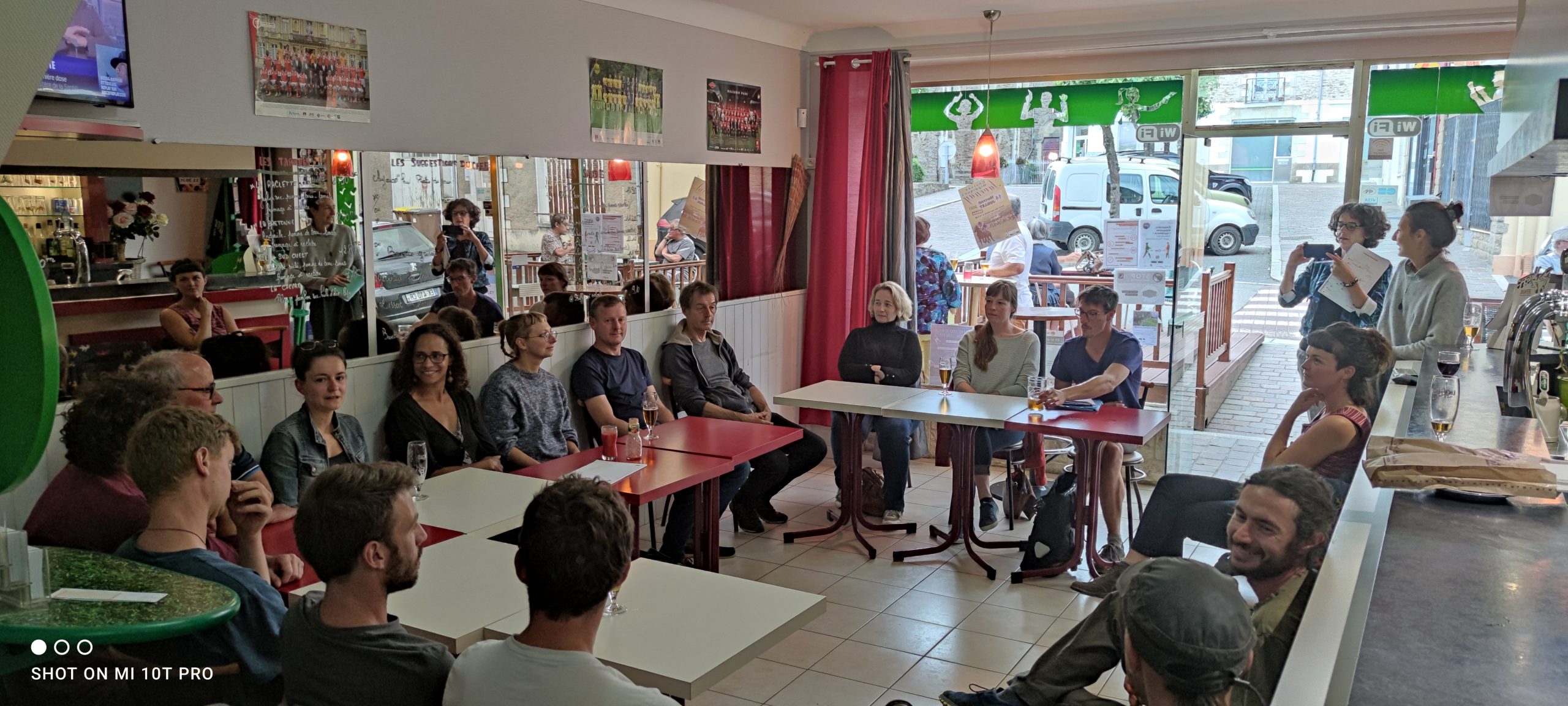 2. Support economically viable, diverse and sustainable farming
Plessé is livestock country, and we want it to stay that way. The area's agronomic potential lies first and foremost in meadows and spring crops. Nonetheless we have to accommodate the diversified farming models proposed by new entrants. The Local Food Plan (Plan Alimentaire du Territoire or P.A.T.), led by Redon Agglomération (the grouping of local authorities), shows a marked deficit of fruits, vegetables and other types of food in this area. New entrants have opportunities here. To achieve this, the mayor's office connects new entrants in the area with other farms with a similar energy.
3. Foster short supply chains
Short supply chains are booming at the moment with newcomers to the area, new regulations on supplying canteens, and above all the existing dynamic in the village. Plessé is working on a municipal food authority. It is considering a farmers' shop, a local grocers that would attract more new entrants. It is also exploring how to make the Sunday market more attractive. An agricultural authority, directly managed by the municipality, is a commercial tool that can benefit people.
4. Protect local resources
Water is life. The quantity and quality of water are increasingly of concern to local residents. Much can be done at village level. We have already established a woodland survey. We are monitoring tap water quality with the considerable support of the "Sans Pesticides" collective, while also raising awareness of pesticide use. It will be necessary to pivot towards organic farming systems.
5. Safeguard farmland
If we want farmers in the future, the first step is to safeguard farmland. We are keeping a watchful eye over land transfers in Plessé, in order to give priority to new entrants and to maintain a cardinal role of the land: feeding people. For this we use Vigifoncier, an information service operated by a network of regional development agencies known as SAFERs (Sociétés d'aménagement foncier et d'établissement rural). The SAFER agencies have an exclusive right of pre-emption on farmland. The farm is a whole – a place to live and work. If we start separating the buildings and houses, we are fighting a losing battle. If we do nothing, we will be conquered by farmland speculation. As a bastion of Confédération Paysanne, we have some of the cheapest farmland in France. Plessé can influence these developments. One lever is to mobilise the land authority's working capital (see "policy enabler" above). Another lever is the local land authority (see focus area 1).
6. Spread a positive message about local farming
Plessé is a large village with a lot going for it. A main draw is the long-standing dynamic of smallholders in the village. The CUMA cooperatives, mutual aid, sharing, togetherness: these are important for quality of life for our farmers. It is a social legacy to be safeguarded and passed on to future farmers. Agriculture is important in a rural setting because it feeds the area. It feeds the health of the area, it is biodiversity, water, hedgerows. Farming is the main employer, providing jobs that can't be relocated. Implicitly, we started from agriculture. To further increase the positive image of farming we will produce a film to showcase the richness of our farming community as well as the energy of local groups, shops and craftspersons in Plessé. Energy creates energy.
"Agriculture is important in a rural setting because it feeds the area"
Municipality as facilitator
In terms of policy, the PAAC has not encountered any obstacles to date. Indeed, the approach is of interest to many other municipalities.
Municipalities often limit themselves to the scope of their authority. But at this scale, the municipality can play the role of facilitator of initiatives. We have to be 'volunteer-ist' in what we do and not just think of getting re-elected.
"Instead of handholding, we encourage citizens to take themselves by the hand"
We have everything to prove here. Our local agricultural policy is a trailblazer. Even today, few villages are working on this transformation of farming. We will move forward step by step with the local residents involved in the committee.
Our PAAC is a municipal project and therefore not THE solution but a solution that should be communicated to other territories that will each adapt it to their own circumstances.
Victory is still a long way away. But instead of the sorrow of a village with no farmers, we much prefer living farms.
To learn more about Plessé's Local Food and Agriculture Policy and many other stories of rural action from across Europe, look out for "Rural Europe Takes Action – No more business as usual" launching on June 7th.
The municipality of Plessé is a partner of Nos Campagnes en Résilience, a project coordinated by ARC2020 to help build rural resilience in France, by connecting and showcasing this and other exciting initiatives that take action towards socio-ecological transition from the ground up.
More
Rural Europe Takes Action | For Resilience and Peace – Political Action Now!
Bristol Bites Back | Fruits & Roots of Radical Resilience in South-West England
Roots of Resilience: How CAP, Farm to Fork, and Land Policies can Support an Agroecological Transition in Europe
"Resilience and Transformation" – 5th SCAR Report's Pathways for Europe's Food System
Farm Resilience in the Face of the Unexpected: Lessons from the COVID-19 Pandemic
Letter From The Farm | The Resilience and Privilege of a Rural Homestead