Sébastien loves bread. Shaped by a farming background, he was drawn to cooking, but experience taught him that the reality in the kitchen was very far from his ideals, with ingredients of very poor quality. Fabienne studied accounting and worked a corporate job in the city. She was happy to team up with her husband Sébastien on the farm in the West of France. Here in their on-farm bakery, between batches of bread, they share their views on life as farmer-bakers. Part 1 of a conversation with Valérie Geslin.
Sébastien: My sister started farming and baking bread in a GAEC [cooperative farm] with my parents, in 1995. My brother followed in 1998, with a dairy herd. And I was the last in 2002 with poultry. In 2009, we decided to separate our activities and bring our spouses onto the farm. The idea was to do farm stays originally. During my agricultural training, I did three days a week of work experience on a farm stay, so I knew the limitations of the work, especially if you compare the time involved with what you earn. You have to be very dedicated. But is it a good idea – even if you love it – to be a slave to your job? So that idea was shelved and I got into poultry and bread while still cooking. I did ready meals for several years.
Fabienne: I learnt on the job. I tell myself sometimes that I should go and see how colleagues do things. We have trainees who come here and we learn with them. We're also in the 'farmer-bakers' network, that's given us a lot. We asked ourselves lots of questions at the beginning, about how things would continue, the pace of work. Not so much now. We are less involved in the network because we have less need for training, we don't have issues. And when you do have issues, you figure out why. The organic farming association (GAB) offers four days of training a year. There are exchanges. It's worthwhile.
Land –
huge pressure
Sébastien: I started out with the buildings and 18 hectares of rented land. We set up an EURL [single-member private limited liability company] and in 2010 we went organic. We bought 15 hectares from Fabienne's uncle – by ourselves, not through the company. We rent the rest of the land from our family. We have 48 hectares for the whole farm (18 hectares near the farm and 30 hectares in another municipality). Land is a big problem. It's not possible to buy it all, it's horribly expensive. There's competition, with farms getting bigger. We feel that the politicians want to keep farming areas, but there's huge pressure among farmers, and a lot of cronyism. When we got the land, people didn't like it because we weren't living close by. So we sat down with the farmers. We wanted people who needed it, small-scale farms. There were seven of us and everyone wanted it, but only two of them were organic. The decision was made quickly to share the land between us.
Fabienne: We also do land swaps with my brother and with other small farmers. We have a gentleman's agreement to rotate the meadows and the cereals. There is no contract, it's informal.
Sébastien: We want to be self-sufficient in our grain. We have 15 hectares every year of cereals, including 5 hectares of buckwheat to make flour. Otherwise, you'd need more land and more storage. We live well like that.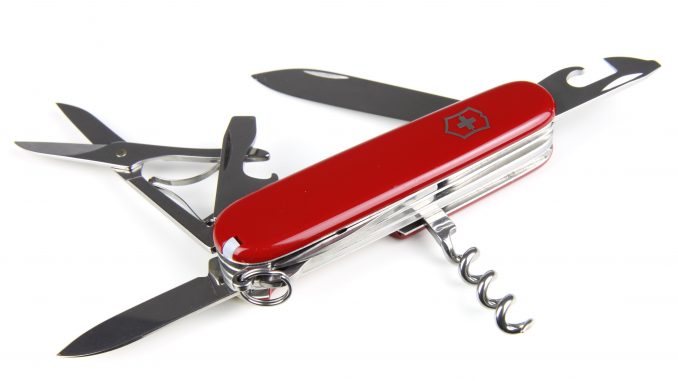 Farmer-baker – lots of jobs in one
Sébastien: It's lots of jobs in one and we have to master everything. We've trained each other, so if one of us is not here one week, the other can manage. Apart from the paperwork… but the paperwork can wait! We take five weeks off. This year, we took two weeks off for the summer (usually we spread it over the year), we enjoyed that. At the weekend, I come on Saturday morning to check the chickens before going to the market. I get home at 1pm and it's the weekend.
We get our chicks at 4 weeks from a colleague. There are no organic hatcheries in the region. Our colleague gets day-old chicks and raises them organic. We feed the chicks for about four months with our grain mix supplemented with some proteins. We have between three and four flocks at a time on the farm. The flock depends on our needs, it varies between 250 and 400 chicks (if we have two weeks off, we'll get less).
For Christmas we add in guinea fowl, capons, and ducks. They're in mobile houses that we move around. The advantage of this system is that there's no treatment to do. In recent years we've invested a lot in comfort. It's important, it's not in hundreds and thousands. We don't slave anymore. You have to take the time to put things in place. We ask ourselves what we want or don't want to do.
Fabienne: We don't have Monday morning meetings, because we're a couple. In other GAECs [cooperative farms], they have meetings, there's a time to talk, but we do it on the fly. For the past five years we've had an employee doing 28 hours a week. It was the right thing to do. We won't go back. Or we'll reduce. We can't go back to the pace we had before.
This conversation has been edited for clarity. Translated by Louise Kelleher.
Nos Campagnes En Résilience is ARC2020's project to support and connect initiatives around rural resilience in France. Visit the project page here and follow us on Instagram, LinkedIn and Facebook. If you'd like to get involved, contact our project coordinator Valérie Geslin.
More on Nos Campagnes en Résilience