All too often access to land is an insurmountable hurdle for new entrants to farming. The innovative Ecological Land Co-operative tackles this head-on, by developing accessible smallholdings for ecological agriculture and supporting new farmers.

With hardly any experience under their belts, Sinead and Adam began farming after volunteering at a local allotment in London, a social enterprise called 'Audacious Veg, which gave them their first taste of the farming life. "We fell into farming completely by chance, then fell in love with it, and now there's no turning back," they told me.

The two became rapidly invested in the project, and ended up running the social enterprise after a matter of weeks.
"It was a steep learning curve," they said, "but we saw the effects it had on our community, on the land, on us, and decided that this was the path we wanted to go down."

After out-growing their first project, former insurance broker, Adam, and trained geologist, Sinead, decided to up sticks and find somewhere to invest themselves full-time into farming.

"The goal was to pursue what we loved to do, to reconnect ourselves with what we were passionate about and to regenerate landscapes, but also be economically viable – we didn't want to rely any more on funding, it was important to us to be self-sufficient."

However, they quickly ran up against the economic realities faced by many first-time young farmers in the UK. "Really, the only way for young farmers today in the UK today is either to come from a farming family, inherit land or inherit money – and that's it," Adam told me, saying that they fell into none of these categories.

Farming is increasingly a pipe dream for many new entrants struggling to establish themselves.
Whilst this is true across all of Europe, the UK is arguably one of the most difficult places to access land, especially in the notoriously expensive south of the country, where the price of agricultural land is at an all-time high, with an average of over £9,000 per acre.
It comes as no surprise then that, in the period between 2000-2010, new farm entrants accounted for just 4% of agricultural land purchasers, with the vast majority of farmland bought instead for investment purposes.
Add to that that the average house price in rural areas in the region has more than doubled over the past decade to over £250,000, while the average salary is £21,000, and the situation looks dire.
The combination of these factors, as well as a lack of funds available for farming projects under 5 hectares, means that farming is increasingly becoming an unattainable profession for young farmers wanting to settle in the area.

"Without the co-operative, it would have been game-over for us. It just wouldn't have been an option – we would have just written off being able to do this," Sinead said, adding that the only feasible option they saw was working in their jobs for the next 20 years until they could save enough money to pursue their dream.

This was until Sinead and Adam found out about the Ecological Land Co-operative (ELC) at the Oxford Real Farming Conference. "When we first heard about the ELC, we just thought it was too good to be true. It was everything we could have hoped for; we couldn't believe our ears."

The ELC has designed a tried-and-tested model which works to develop affordable, low impact, smallholdings for ecological agriculture, that can then be either rented out or sold to farmers on a long term, affordable and guaranteed lease.

"Historically, land ownership in the UK has been very concentrated," Lauren Simpson, Communications manager for the ELC, told me, "with nearly half of the land in England owned by 40,000 people — less than 1% of the population"
To overcome this, the cooperative first raises funds – through community share offers and friendly loan providers – in order to purchase and develop agricultural land, which is then subdivided into a number of ecologically managed residential small farms.
Drawing on the advice of a range of experts, from organic horticulturalists, to soil experts, to town planners, the co-operative then works to establish a binding ecological management plan for the site, which provides a baseline for monitoring work.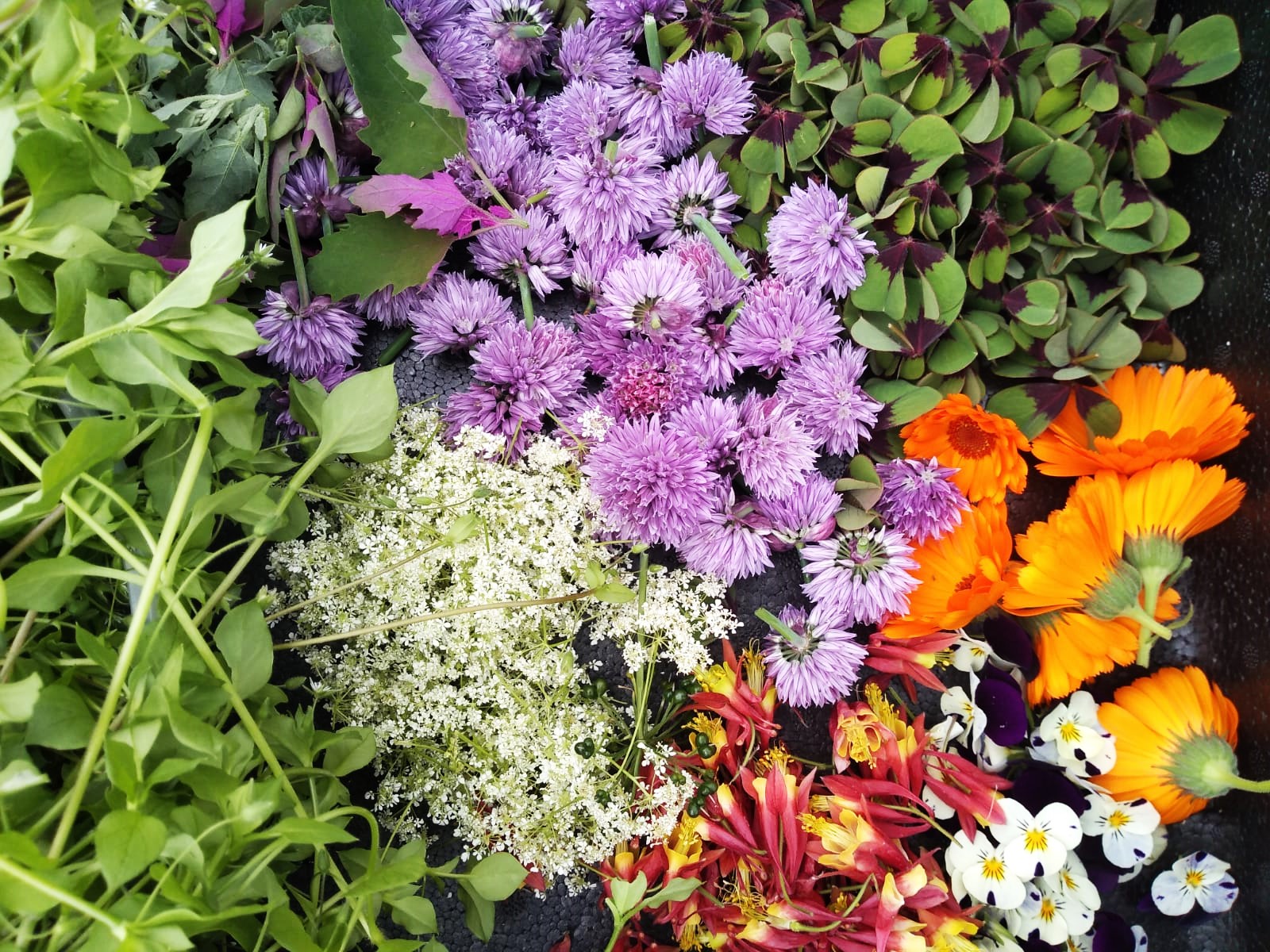 The next step is securing residential planning permission in the form of an agriculturally-tied workers dwelling for each farm, which can often be a difficult path to navigate in the UK without experience.
"We really work as an intermediary between farmers and the council, applying for planning permission on behalf of the farmers, as well as carrying out the continued monitoring process each year, which we report back to the Council on."
The planning permission is such that initially, temporary permission is given with farmers living in temporary dwellings and after five years the ELC applies for permanent permission, having proven the farms are established and businesses are viable at which point the farmers can build their permanent dwelling.
However, the cooperative takes care to put safeguards in place to ensure that the hard-won planning permission allows only tenants that are engaged in agriculture, discouraging speculative land investments and protecting the farmers, and the land, in the years to come.
Once permission is granted, the next mission is to choose the appropriate stewards for the plots. The cooperative makes a point of extensively searching for the perfect candidates, offering support for business planning along the way to ensure the long term viability of the project and that the farmers are ready to take up the challenge.
Once installed, the projects are then monitored in accordance with the ecological management plan, and the new farmers are followed and supported every step of the way.
"By supporting new entrants into ecological agriculture we help revitalise rural communities. We want to see a living, working countryside where land is valued as a way to enhance the good of communities and the natural world," states the ELC website.
Thanks to the work of the ELC, Sinead and Adam, alongside many others, are off to a flying start in their new careers as farmers, making a home on the new site of Arlington, East Sussex, where they have set up Aweside Farm.
The stability that such a project affords young farmers is something Sinead and Adam highlight as a key to their success, saying that the guarantee of security means they are free to focus on the real work at hand.
"We are currently in the process of planting our trees, setting up our infrastructure, and we hope to have our beds up and up and running in May," the young farmers said with refreshing optimism, secure in the knowledge that they can invest in their new land and livelihoods thanks to their partnership with the ELC.