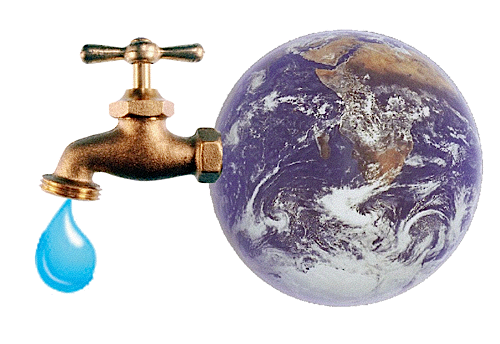 Coventry University's Centre for Agroecology and Food Security (CAFS) is combining its expertise with other colleagues working on applied water systems to develop the new Centre for Agroecology, Water and Resilience (CAWR). The new research centre will be led by CAFS director Dr Michel Pimbert.
"Food and water security everywhere are increasingly threatened by instability caused by a number of factors, including climate change, loss of biodiversity, conflicts, and market volatility," Dr Pimbert warns. "New knowledge, policies, and technologies are urgently needed to develop food and water systems that are more resilient to shocks and stresses and capable of dealing with increasingly unpredictable change."
That is why the focus of CAWR will be the development of equitable and resilient food and water systems throughout the world. "Our transdisciplinary research brings together a unique mix of natural and social sciences, and combines them with the local knowledge of farmers, water users, and other citizens. We use participatory research methods, which recognize the value of citizen knowledge and expertise," Dr Pimbert explains. "Co-inquiry with different knowledge holders helps us better understand the dynamic complexity of the whole rather than parts of it. This approach also allows us to unlock the transformative potential arising from the blurring of boundaries between scientific, professional, citizen, and indigenous knowledge systems."
CAWR research will cover the science, policies and practices needed to understand and develop resilient food and water systems – systems that are based on the principles of agroecology, hydrology, circular economy models, equity, and social inclusion. "Through its focus on food and water, the Centre's research emphasizes the linked nature of social, ecological and environmental systems and the role of communities in mediating resilience to change," Dr Pimbert adds.
There are four main strands to the research programme: community self-organisation for resilience; models for resilient food and water systems; working to gain a better understanding of the fundamental underlying processes that confer resilience or a lack of it and finally how to enable the policies and institutions that will be needed to to develop resilient food and water systems.
"We want our research to set agendas and change paradigms, so that we can address a major scientific and societal challenge," Dr Pimbert adds. "And we want to work with a diversity of partners around the world: progressive scholars, charities such as Garden Organic, civic networks, and federations of food providers (small scale farmers, pastoralists, peri-urban gardeners, indigenous people, food workers – men, women and youth) and local groups of food consumers/citizens to co-create new knowledge, policies and practices for resilient food and water systems in the UK, Europe, Africa, Asia and the Americas."
This is no ivory tower, he argues, but a timely and farsighted response to the huge social, economic and environmental crisis that threatens food and water security everywhere.
Further reading: 
Arc2020 is running an agroecology project, in partnership with Friends of the Earth Europe.
See all Arc2020 posts on agroecology
More from Peter Crosskey