Despite record profits, the fertilizer industry has had its needs prioritised in the European Commission's Fertilizer Communication, announced last week. Despite farm group protests, measures to prevent import-dumping of fertilizer were not lifted, in a move to protect the fertilizer industry within the EU's borders. The Communication will see the creation of a fertilizer market observatory, along with what amounts to ring-fencing of fossil gas for the agri-food sector, and permissions for continued or new exceptions in financial supports for both industry and farmers dependent on mineral fertilizers.
Oliver Moore and Ashley Parsons
Context
Since the onset of the war in Ukraine, indeed even in the build up to the war, a fertilizer crisis has grown. Russia has been a large supplier of mineral fertilizers to the world, primarily to the EU and Latin America. Disruptions in supply chains in fertilizers and potash coming from Russia and Belarus have created a supply crunch: September 2022 saw a 149% price rise on a year-to-year basis for nitrogen fertilisers.
This has led to concerns about farmer's planting plans for spring 2023. In October, Rebeca Grynspan, secretary-general of the United Nations Conference on Trade and Development (UNCTAD), said to Reuters, ""If we are not able to bring fertilizer prices down, the crisis of affordability that we have today will be a crisis of availability tomorrow, and that is what we are working on right now,"
"We cannot stand idle in the face of this situation," EU Agriculture Commissioner Janusz Wojciechowski told the press after announcing the Communication. He stressed that production and access to fertilisers is a "key requisite for our strategic autonomy and our continued contribution to global food security".
On his twitter, EU Agriculture Commissioner Janusz Wojciechowski said, "As key contributors to the food sector, fertiliser producers can be prioritised for continued and undisrupted access to natural gas, in the case of rationing." He continued by explaining that the extended crisis is for fertilizer producers too, and that the Commission may consider funding using the CAP reserve up to €450 million for farmers having to pay high input costs.
So what's in the Communication?
The Communication does not, on the face of it, offer a lot that's new. It essentially allows for continued prioritisation of the fertilizer industry, and gives some permissions for extra cash injections for farmers.
European Commission Fertilizer Communication
Member States can do more – and in many ways, this Communication places the burden of responsibility on their shoulders to do so.
The Commission points out that Member States may prioritise the "continued and uninterrupted access to natural gas for fertiliser producers in their national emergency plans in the event of gas rationing", in line with the Commission Communication "Save gas for a safe winter".
The Crisis Framework for State Aid already enables specific support to farmers and fertiliser producers. By way of the second amendment of the framework on 28 October 2022, the Commission has increased the ceilings set out for limited amounts of aid for farmers (to E250,000 and even in some cases E300,000) and has increased flexibility and support possibilities for companies affected by rising energy costs, such as fertiliser producers, subject to safeguards. "There is potential for expanding such targeted aid over and above the currently low share of aid approved for the sector. Public authorities could for instance purchase fertilisers and offer them at lower prices to farmers" the Communication confirms.
Member States are also encouraged to use "the cap on the market revenues of certain electricity generators and the solidarity contribution provided for under Union legislation" to support national schemes.
The Commission is also willing to work with member states to make use of the "agricultural reserve worth EUR 450 million for the financial year 2023 for farmers affected by high input costs." Moreover the CAP Strategic Plans, during the revisions process, are to be used by member states to "address the fertilizer situation" as regards efficient use and sustainability.
The Commission will adopt an Integrated Nutrient Management Action Plan in the first quarter of 2023 aiming at action at EU and national level to promote more efficient use of nutrients. There are some efforts at improving the sustainability of current fertilizer manufacturing, including accessing organic fertilisers and prioritising "fossil-free" methods of manufacturing fertilizers. These supports include funding for start-ups (E65 million) to come up with "deep-tech innovations to maintain and improve crop yield with environmentally friendly technologies",
The Commission will take steps to improve market transparency in the EU's fertiliser market via a new market observatory, to be established in 2023, and the organisation of regular stakeholder consultations in the framework of the expert group of the European Food Security and Crisis Mechanism
There are also efforts to maintain the flow of fertilizers at international level and to diversify supply.
In more detail
It is worth looking in more detail at the financial supports which have been given, directly or indirectly, to the fertilizer industry.
Here, from the Communication itself :
"Between March and September 2022, the Commission approved 18 agriculture specific aid schemes with a total budget of about EUR 3.5 billion under the Framework. Three of the schemes are dedicated to farmers' purchases of fertilisers (total budget of EUR 855 million). Most Member States opted for umbrella schemes open to all sectors of the economy (EUR 455 billion in September 2022). Some Member States opted for dedicated State aid schemes to support energy intensive companies.
On 28 October 2022, the Framework was adjusted to the needs of Member States to support energy intensive companies most affected by the crisis, including fertiliser producers. Fertiliser producers as a particularly affected sector may, if they meet the eligibility criteria, benefit from higher aid intensities and aid amounts of up to EUR 150 million".
For companies receiving larger aid amounts, the Temporary Crisis Framework foresees commitments to set a path towards reducing the carbon footprint of energy consumption and implementing energy efficiency measures. Also the ceiling for maximum aid for primary agriculture (farmers) has been increased, which allows Member States to support farmers' purchases of fertilisers if necessary. State support can take different forms beyond State aid measures. It is, for example, possible for public authorities to purchase fertilisers at more competitive market prices (given their bargaining power) and to offer them at lower prices (there would be an element of State aid in this) to farmers, subject to the applicable limits of the Framework.
Reaction and analysis
The threshold for "a path towards reducing the carbon footprint of energy consumption and implementing energy efficiency measures"" is extremely high. However this has been a pattern in all crises – ongoing emergency measures and only the slightest of ecologically-minded change – a change resisted at many levels.
It is very noteworthy that basic information has not been available on the amount of fertilizer up to now – a sign, despite even two years of price rising, that real adjustments to the climate crises and pollutions caused are simply not happening. "Data on stocks held by fertilisers industry and/or farmers and their producer organisations does not exist" as the Communication itself states.
The Communication is full of talk about making trade in fertilizers flow freely internationally. However it also uses the construction of 'import dumping' to justify a form of protectionism which clearly will benefit only European fertilizer companies and their profit margins – not European farmers.
Agri-industry lobby COPA COGECA is not impressed, especially with the short term solutions. COPA's rebuke – new communication for (almost) nothing points out that "Copa and Cogeca suggested extending the suspension of import tariffs to all nitrogen and phosphate fertilisers. Fertiliser logistics should also be eased, and regulatory flexibilities should be provided. This includes suspending the application of the 60 mg/kg of cadmium limit for phosphate fertilisers", which would open up more imports from Morocco, it stated.
Birdlife is also annoyed. The NGO pointed out the inconsistency in how the Commission has dealt with Nitrogen in CAP and elsewhere, leaving farmers and the agri-food system far more exposed than necessary.
Rather than better supports for nitrogen fixing crops and agroecological farming methods, the Commission has allowed "derogations this year and in 2023 to farmers to not comply with the Good Agriculture and Environmental Conditions 7 and 8, related to crop rotation and nitrogen-fixing crops"" while also approving "CAP Strategic Plans with NOT A SINGLE eco-scheme focusing on nutrient management or fertiliser-use reduction."
To be fair, the GPS-controlled Fertiliser Spreader and the limiting Chemical Nitrogen Usage eco-schemes in Ireland's CAP Strategic Plans could be seen to do so directly (especially the former), while Plans which prioritise nitrogen crops and treatments could be seen to do so indirectly. (Search the Birdlife November 2021 report yourself for more).
Nevertheless, speeding up the implementation of other ways to fix and manage nitrogen has not been a priority in the whole CAP process ,or the last two years. And now, the chickens, as it were, have come home to roost. As they have with feed availability.
It is also very interesting that a deep tech solution is sought out – an actual silver bullet, despite all the talk of no silver bullets – and funded to the tune of tens of millions of euros. One wonders if any slightly-less-technological but nonetheless promising approaches from the world of agroecology will be given an opportunity to shine?
When is a good time to escape the Fertilizer trap?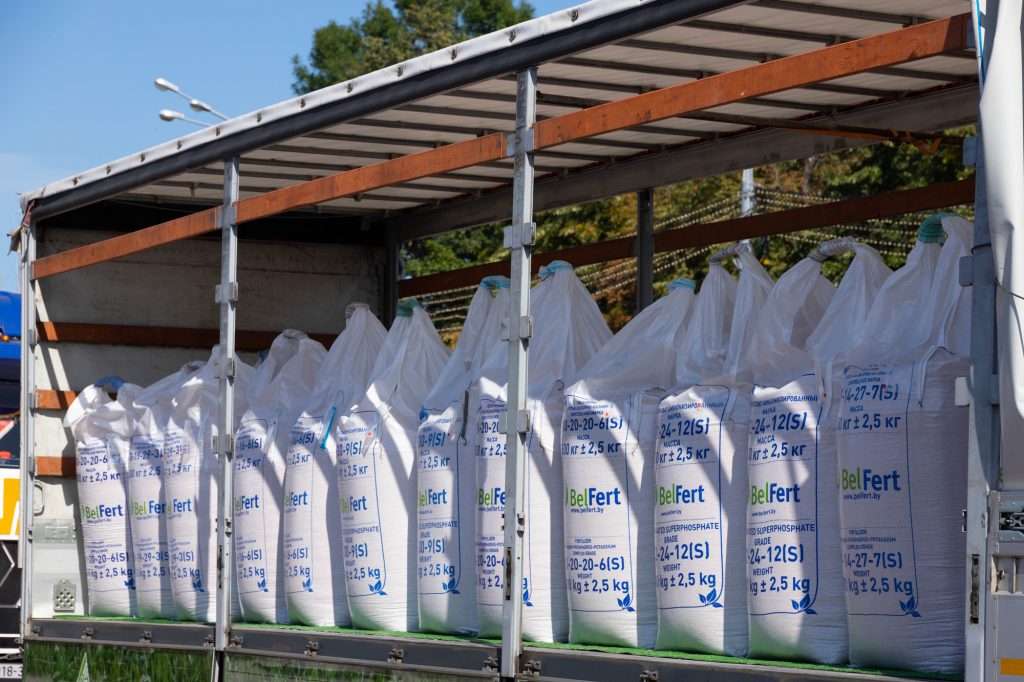 Meanwhile, a report by Grain and the Institute for Agriculture Trade Policy pointed out that the world's largest fertiliser companies are making record profits, while farmers struggle to cope with increased prices. Nine of the world's largest fertiliser companies are expected to make US$ 57 billion in profit in 2022, up more than fourfold from two years ago; their profits in 2021 and 2022 are on course to come to a total of US$ 84 billion.
The Fertiliser Trap reminds us that chemical fertilisers are a leading cause of the climate crisis, with "nitrogen fertilisers alone being responsible for 2.4% of all global greenhouse gases".
There are other negative impacts too on "soil health, ozone depletion, biodiversity loss, air pollution, impacts on human health and the transgression of multiple planetary boundaries."
Agroecological approaches, with a focus on methods and biology, need better supports for research and development, urgently, to play a bigger role in food sustainability including food security. It has taken years, and the process is still ongoing, for organic adapted seeds to even emerge as an option for organic growers.
This is just one example. It has never been a level playing field. There is it seems never a good time, short mid or long, in these times of perma-crises, to support more robust holistic approaches to farming. This Communication talks about agri transitions, but like oh so many fairytales, its all far far away in some magical mystical place.
More
Nitrogen – Just Fix it! CAP's Nature & Rotation Rules Under Threat
Itai-itai! Cadmium, Mineral Fertilizers & a Tale of Two Reports
Food Security versus Sustainability in Europe during the war in Ukraine