German MEP and agriculture spokesman for the European Green Party, Martin Häusling has today called for an end to the excessive use of antibiotics in animal livestock.
In a press release, the Member of European Parliament highlighted recent figures published by the German Federal Office of Consumer Protection and Food Safety (Bundesamt für Verbraucherschutz und Lebensmittelsicherheit – BVL) which show the extent to which antibiotics are currently used.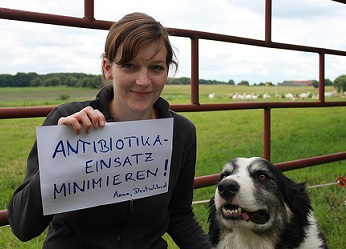 Referring to the current focus on factory farming as absolutely alarming for health and ethics, Mr Häusling called for a new law to end this practice – both in Germany and in Europe.
He also highlighted the need for reduction plans similar to those currently found in Denmark and the Netherlands.
In particular he outlined the need for binding reduction targets and tighter regulation on the practice of prescribing veterinarians.
"Those who are used to excessive antibiotic abuse should finally receive a "red card" and pay penalties. This supposedly modern animal husbandry system, dependent on the prophylactic use of antibiotics, will not be socially acceptable in the long term. We urgently need a new definition of animal husbandry systems that truly deserve the term "sustainability" and "animal welfare".