By Péter József Bori and Noémi Gonda
In Viktor Orbán's Hungary, the rural vote will have a crucial role to play in the upcoming April elections. Orbán has been milking farmers' grievances for over a decade. Have the nation's smallholders had enough? Revealing the findings of new research, Péter József Bori and Noémi Gonda track the progress of feudal dynamics in the Hungarian countryside. First in a three-part series.
In many authoritarian and populist countries, rural regions play host to a strange contradiction: they simultaneously contribute to mass support for authoritarian populist leaders, while also providing opportunities for emancipatory movements to arise – as Natalia Mamonova has posited. Modern-day populism has a seemingly strong foothold in rural Europe.
This three-part series puts this contradiction under the microscope by looking at the case of the Hungarian agricultural sector under Prime Minister Viktor Orbán's regime.
Drawing on five years of research, we have investigated land grabbing and the making of authoritarian and populist regimes. We have talked to farmers, economic and political actors, researchers and activists to discuss how the chains of rural repression can be shattered right there, in the countryside. This is especially relevant as Hungarians go to the polling station in April 2022 and another term under Viktor Orbán would likely further entrench today's feudal rural dynamics and further alienate Hungary's smallholders.
Country roads, take me home…
The date was February 22, 2005. Nearly a thousand tractors arrived from every corner of the country and were parked neatly at the demonstration headquarters, near Budapest's Heroes' Square. Some two hundred tractors made their way to the Kossuth Square, right in front of the Parliament building.
In the midst of the freezing temperatures and the snow, there was a peaceful air about the demonstrations: the grievances expressed in fiery speeches by Alliance of Hungarian Farmers (MAGOSZ) representatives such as József Ángyán or István Jakab were calmed by warm tea distributed by sympathetic city dwellers.
The demands to the government made by the farmers (primarily small- and medium holders) were simple: stop withholding our EU single area payments and give us the respect and dignity that we deserve.
Observing the demonstration with keen interest was a 42-year old politician of the Alliance of Young Democrats party (FIDESZ), eager to regain his seat at the head of the nation. Viktor Orbán, who had previously ruled as Prime Minister between 1998 and 2002, was desperately looking for a way to ensure victory in the upcoming 2006 elections.
Orbán recognised that the disgruntled crowd, though relatively small in numbers, held a much larger base of voters. Farmers have families, friends, economic influence. Put more simply, the farmers present in Budapest were the golden ticket that would bring him hundreds of thousands of votes in the countryside.
To the Parliament, where I belong
For someone willing to listen, it wasn't hard to understand where the farmers were coming from. A year before, Hungary joined the European Union and yet by the end of the year, only a minority of eligible farmers had actually received the CAP subsidies promised to them. The promise of better and more profitable livelihoods after accessing the internal market of the Union also fell short of expectations. Hungarian farmers and the agricultural sector in general were largely unprepared for competition and quickly the influx of cheap foreign produce resulted in the devaluation of local and national produce.
Most farmers also found themselves at the losing end of a decade-long process of government-backed land concentration following the collapse of the Soviet Union. After 1989, in an attempt to erase the legacies of Communist-era economic ideology, much of the former cooperative and state-owned lands were distributed and sold through land restitution and compensation bonds – resulting in the appearance of 1.8 million new landowners.
Simultaneously, large amounts of cheap compensation bonds were amassed by Hungarian and foreign speculators. These wealthy investors often bypassed legal limits on maximum land ownerships by using 'pocket contracts': a practice of paying strawmen to buy land under different names or leaving the purchase dates empty on contracts, to be filled in at a later stage.
Another form of land concentration occurred when most of the 129 state-owned farms left from communism were privatised during the early 1990s. By 1995 only 28 of these farms were still under state control.
Under the first Orbán regime (1998-2002), 12 more were sold under questionable circumstances to government-loyal businessmen – now infamously known as the 'Dirty Dozen'.
Another 11 found their way into the hands of Hungary's wealthiest few under the subsequent regime ran by the Hungarian Socialist Party (MSZP) (2002-2010).
The reason for this mad dash of privatisation and speculation was straightforward: the influx of millions of euros in subsidies and increasing land prices unlocked once Hungary achieved European Union membership.
By 2005, it became clear that official policy was pushing the agricultural sector towards a more industrial, more concentrated and more exclusionary format. So, farmers united under MAGOSZ, the Alliance of Hungarian Farmers, and key figures such as József Ángyán – a former agricultural university professor, who envisioned a rural future based around small- and medium-sized family farms, diversified crop production and European-style cooperative schemes.
Despite Orbán's complicity in creating an agricultural sector in ruins, it was precisely this future vision that he embraced in 2005. A strategy he knew would sway the countryside over to his side.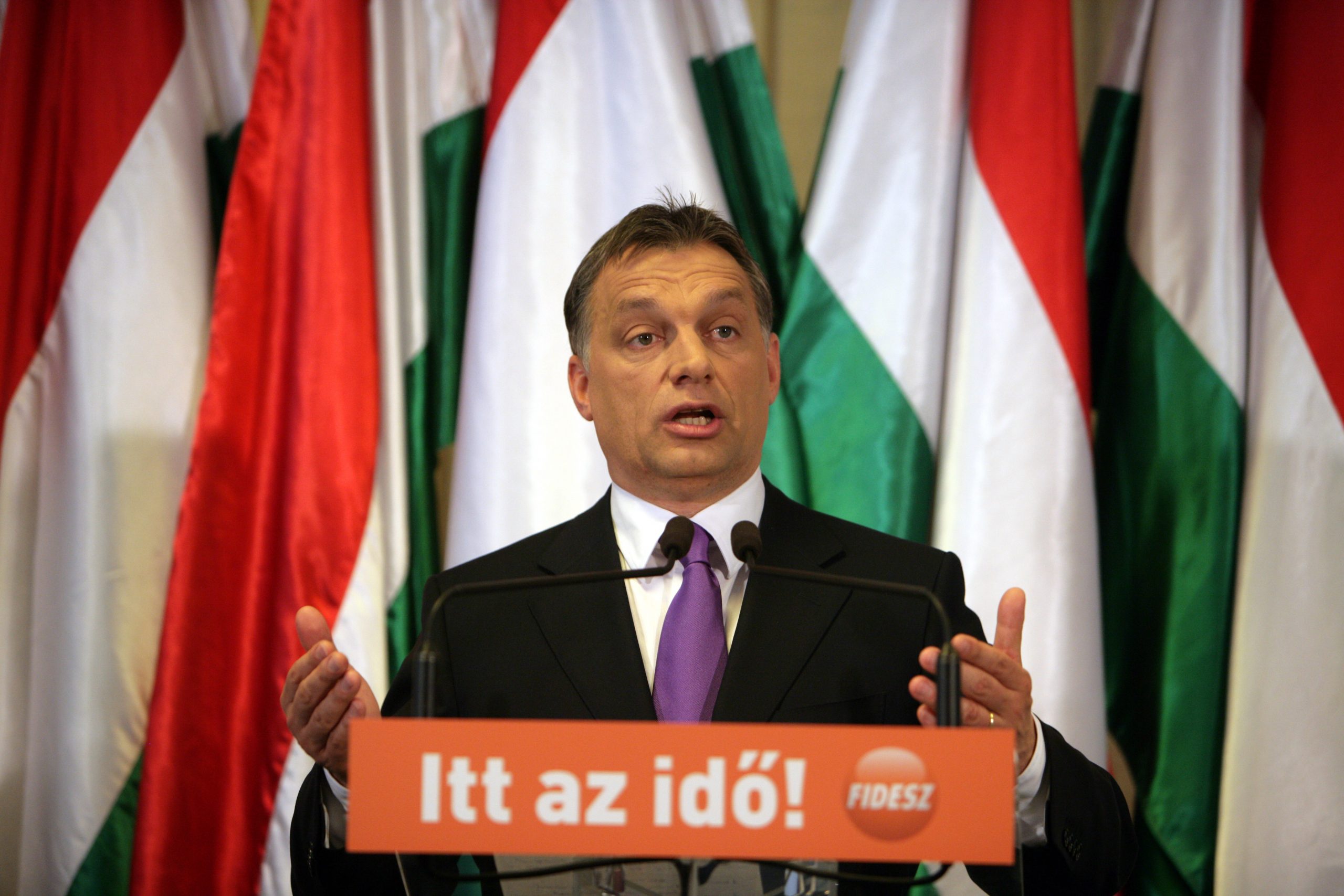 Rural strategy
FIDESZ rather hypocritically stood by farmers in the 2005 protests, and in 2006 signed a partnership with MAGOSZ. Though it was not enough in 2006 to win the elections, it brought a number of farmer representatives inside the Parliament – further strengthening Orbán's credibility as the strongman who would save Hungarian peasants from the grip of the merciless neoliberal free market, the unsustainable agroindustry and the invasion of foreign landowners.
During these years (2006-2010), Orbán enticed József Ángyán to join his Party and tasked him with drafting a comprehensive rural strategy ahead of the 2010 elections. The strategy was bold, visionary and spoke to the heart of small- and medium-holder farmers across the country. It called for a pro-European, family-farm based, diversified agricultural sector that limits the influence of unsustainable agroindustries and wealthy landowners. It prioritised local produce over imports, simplified the process of gaining subsidies for smallholders and pushed for a progressive cooperative system that made sure smallholders remain competitive in the face of the European internal market. In addition, it included the ambitious goal of dynamizing the countryside by attracting young families to engage in farming.
The strategy gave Orbán the support he needed and in 2010 FIDESZ took home a sweeping victory. With the help of rural voters lured by the promises of a revitalized countryside and agricultural sector, the Party conquered Parliament with a two-thirds majority that would radically transform the Hungarian countryside over the next decade.
Part II of this series will introduce readers to how the Orbán regime backtracked on its progressive rural strategy to create a countryside that more closely resembles a modern-day feudal system. During this time, behind-closed-door auctions, exclusionary land policies and the dominance of economic integrators further expanded the influence of politically-connected oligarchs and solidified Orbán's grip on power.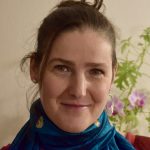 Noémi Gonda is a researcher at the Department of Urban and Rural Development at the Swedish University of Agricultural Sciences. She holds a PhD from Central European University. She is currently doing research on justice and conflict resolution in resource management as well as on the linkages between natural resources depletion and authoritarian populist political regimes. Her empirical research field sites are in Nicaragua and Hungary. Previously to becoming a researcher, she worked in Nicaragua, Honduras and Guatemala with smallholder farmers, indigenous groups and international organisations. Noémi is particularly interested in exploring how radical social and environmental transformations towards justice and equity can emerge, and the role of scholar-activists in supporting the emergence of such transformations.
Péter József Bori is an independent researcher with degrees from the University of Copenhagen in Denmark and the University of Sussex in the United Kingdom. His research focus is on post-Soviet European rural development and the appropriation of environmental and rural narratives by authoritarian populist regimes. He is interested in the emancipatory potentials of rural regions and how small-scale agricultural initiatives (i.e. Community Supported Agriculture, permaculture) can produce new avenues towards democratic reform.
More on Hungary
Letter From The Farm | Rasputin The Ram & The Ethics Of Lamb For Easter Dinner
More on rural populism
Quietness & Adaptability – Ukrainian Peasants' Responses to Land Grabbing & Agribusiness Expansion