Is livestock a liability in the climate game? Not if it's done right, says the IPCC. In its Special Report on Climate Change and Land Use that came out over the summer, the IPCC weighs up the solutions agriculture can offer to the challenges of climate change adaptation and mitigation, desertification, land degradation and food security. Sustainable livestock is just one of the responses examined in this sweeping analysis of the possible scenarios. The IPCC's modest proposals ruffled the feathers of some commentators who insist we go cold turkey on meat and dairy.
Agriculture, forestry and other land use are responsible for nearly a quarter of greenhouse gas emissions caused by humans in the period 2007-2016. But there is scope for agriculture – including sustainable livestock – to be part of the solution, says the IPCC's Special Report on Climate Change and Land Use. The report lays out evidence-based responses to the increase in greenhouse gas emissions that could at the same time boost the resilience of food systems.
On the demand side, the burning issue is food loss and waste, which was responsible for a staggering 8-10% of greenhouse gas emissions caused by humans in the period 2007-2016. More than a quarter of the food produced globally goes to waste. Plus we are eating too much: 2 billion adults are overweight or obese, while 821 million people go undernourished. A massive shift to vegetarian or vegan diets could have a certain impact, but whatever wins which could be achieved are dwarfed by the emissions reduction potential of curbing food waste.
Healthy and sustainable diet
Nevertheless Nature led with the headline: "Eat less meat: UN climate-change report calls for change to human diet." And a quote from the IPCC's Hans-Otto Pörtner: "We don't want to tell people what to eat. But it would indeed be beneficial, for both climate and human health, if people in many rich countries consumed less meat." The report suggests factoring environmental costs into food to incentivise dietary changes.
Making the case for a healthy and sustainable diet, the report advises we could make a modest dent in greenhouse gas emissions by cutting back on energy-intensive animal-sourced foods and junk food such as sugary beverages, and watching our carbohydrate threshold. Instead we should fill our plates with coarse grains, pulses, fruits, vegetables, nuts and seeds. In a painstaking summary for policymakers, it suggests the most climate friendly option is a plant-based diet that features sustainably produced meat.
Much rests on how that meat is produced. N2O emissions from agriculture have spiralled in recent years due to increased manure deposition. In 2014 livestock on managed pastures and rangelands were to blame for more than half of total anthropogenic N2O emissions from agriculture. The report presents a menu of options to keep emissions in line, including better grazing land management, improved manure management, higher-quality feed, and use of breeds and genetic improvement. If meat is done right it can even deliver absolute reductions in greenhouse gas emissions. Sustainable livestock also brings with it co-benefits such as helping rural communities to better adapt to climate breakdown. Significant synergies between adaptation and mitigation can be unlocked in agroecology, regenerative agriculture and other sustainable land management approaches, finds the report.
Butter mountains and wine lakes
What the report's measured language is not telling us is to quit meat and dairy. This is a "tragic missed opportunity", fumes George Monbiot. In his column in The Guardian, Monbiot accuses the IPCC of misrepresenting the science. It is this kind of lazy logic that is to blame for CAP's "butter mountains and wine lakes," he claims. Not to mention the UK government's proposal to spend £500m buying up unsellable beef and lamb in the event of a no-deal Brexit.
Monbiot claims a 2018 paper published in Nature – and "not mentioned by the IPCC" – does a better job at comparing the carbon costs of farmland to the natural ecosystems that would otherwise have occupied the land. In fact the IPCC report does take into account this paper by Timothy D. Searchinger et al., albeit briefly, in a discussion of the availability of pastureland for CO2 removals. That same paper is referenced by Jason Hickel who comes down heavy on beef in his response to the report. Although he takes the points that industrial farming and food waste are major culprits in agriculture's impact on climate change, Hickel brands all beef as bad. As "one of the most inefficient and ecologically destructive foods on the planet," beef should be phased out altogether, he says.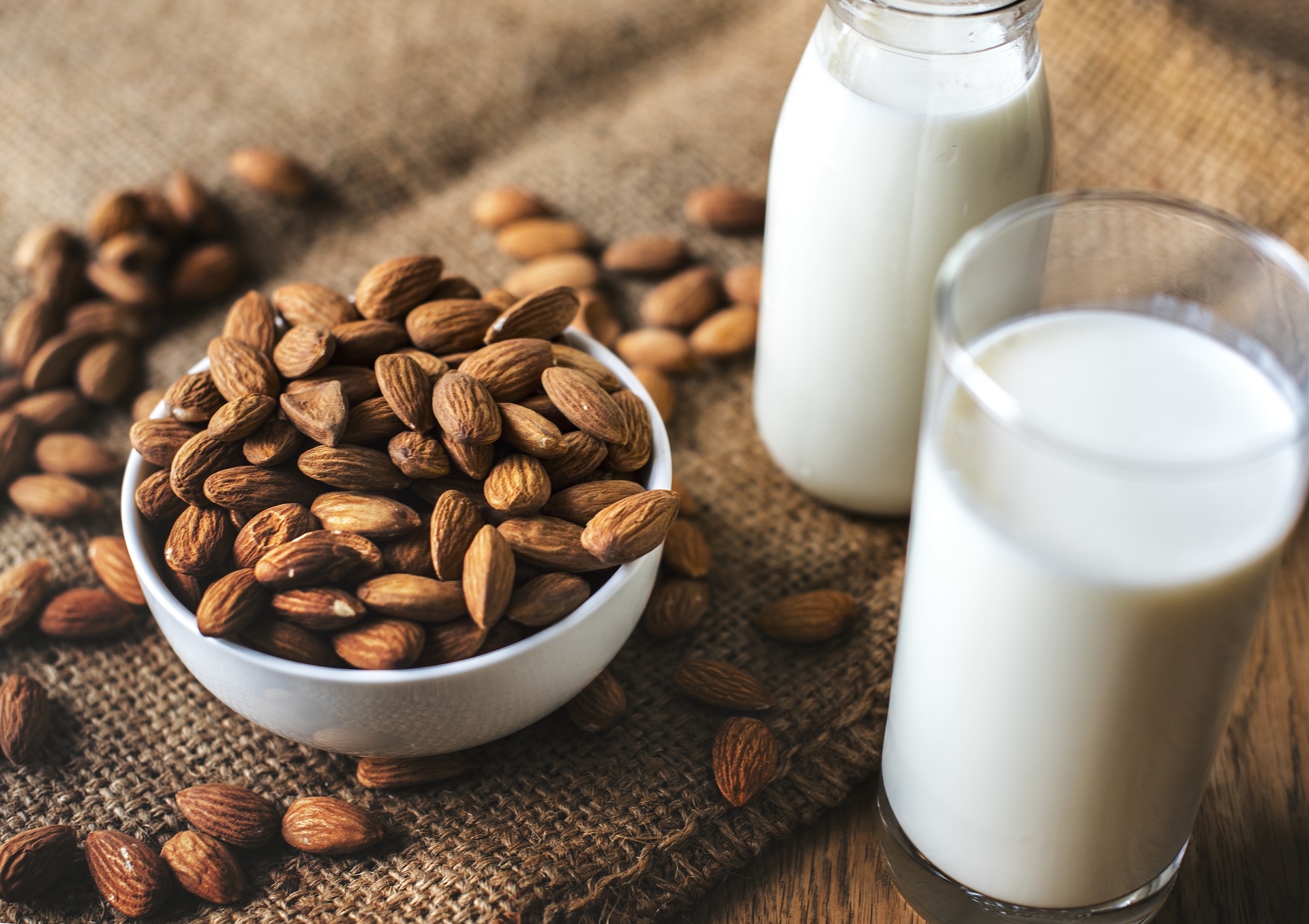 Misguided headlines
Misguided headlines can do more harm than good, cautioned the Sustainable Food Trust. "The conclusions of the report actually find that balanced diets should include animal-sourced food produced in resilient, sustainable and low-greenhouse gas emission systems," it clarified. Chief Executive Patrick Holden called for "a much more nuanced public discussion about which foods, both livestock and plant-based, are part of the solution and which are part of the problem." By implication then, plant-based diets that include foods like palm oil, genetically modified soy, almond milk or avocados are part of the problem since they come from environmentally harmful production systems.
The Sustainable Food Trust's takeaway is that the solution lies in diverse, locally appropriate mixed farming. Where it fixes the damage done by years of chemical inputs, mixed farming has the potential not only to halt but to reverse soil degradation if it includes pasture and nitrogen-fixing forage legumes grazed by ruminant animals. It also presents opportunities for climate adaptation and mitigation and co-benefits for human health.
Misleading media coverage was also criticised by the Institute for Agriculture and Trade Policy (IATP). For Executive Director Juliette Majot, the report's message was clear: the agriculture and food systems on which we now depend are no longer viable, and if we want to ensure food security and agricultural resilience, we must transition to agroecological and regenerative farming. "Individual consumer choices in the global north, about what to eat, won't be enough to get rid of a bad system, nor will they be enough to build a just transition to a better one," she wrote in a response. What will be required is dismantling the power of corporations to dictate what we eat. She warned that a simplistic 'no meat' message could trigger a populist kickback against the very farmers who are building agroecological and regenerative solutions.
Environmental footprint
The report comes just in time to guide the first steps of the incoming Commission and newly elected MEPs – who have their work cut out for them. In its response to the report, the Institute for European Environmental Policy (IEEP) finds the conclusions square with its own research on net-zero agriculture by 2050. With CAP 2021-2027 and the EU 2050 climate strategy all to play for, it stresses a sustainable transition is urgently needed. Going beyond the carbon footprint, that transition should address agriculture's environmental footprint. The EU must tackle the full scope of environmental challenges faced by farming, not least biodiversity loss. The food system is only part of the puzzle. We need an integrated approach to biomass use to ensure that, for example, resources allocated to energy don't put pressure on the food system. Calling out critical policy gaps, the IEEP raises the spectre of the failed Soil Framework Directive: the EU still has no coherent strategic policy framework on soil.
The key takeaway for policymakers is to act fast, but act carefully. Mitigation cannot come at any cost.
More on Climate Change
How is Organic Farming Both Better and Worse for the Climate?
How to Reduce Greenhouse Gas Emissions from EU Agriculture by 81%
If Not Meat Then What? Climate Change, Regenerative Ag and Viable Rural Areas
#SoilMatters Part 3 | Soil, Carbon and Policy – where now for 4p1000?
More from Louise Kelleher
CAP and Climate: Buried Commission Report Mourns Missed Opportunities
Czech Republic | "No Forests, No Water, No Future" – Part II: Moving On from Monocultures
Czech Republic | "No Forests, No Water, No Future" – Part I: Bugs in the Ecosystem
Czech Republic | "No Forests, No Water, No Future" – Part II: Moving On from Monocultures
Pesticides under Pressure | EU Parliament and Progressive Places Putting Biodiversity First