"We need to come back down to earth in Europe. Agriculture is losing its farmers. The European model of small-scale farming is at risk. There is a gradual process of land concentration undermining small-scale farming, and consequently the future of a diverse and sustainable cultivation of our land. Farmers are increasingly losing the ground they are working on." Maria Heubuch (MEP)
The above quote introduces the report  by ARC2020s Benedict Haerlin – Land Rush – The Sellout of Europe's Farmland. Haerlin also facilitated the opening session of a major Conference in the European Economic and Social Committee and also the European Parliament on December 7th called "Access to land for farmers in the EU".
The context is that all across Europe, land speculation and land concentration are an increasing threat to small and medium sized family farms and to people trying to get involved with farming.
As the Conference outline emphasised: "Soaring land prices make it increasingly difficult for farmers to have access to land. In the meantime, investors are buying up enormous pieces of land, sometimes using legal loopholes. Land is increasingly becoming a globally tradable commodity and an object of financial speculation. Examples such as Scotland and Andalusia, where arable land, pastures and forests are highly concentrated since centuries, show the negative effects for sustainable rural development and societies as a whole."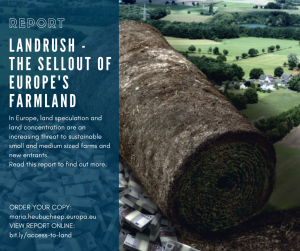 Landrush – the sellout of Europe's farmland (main chapters in panel below)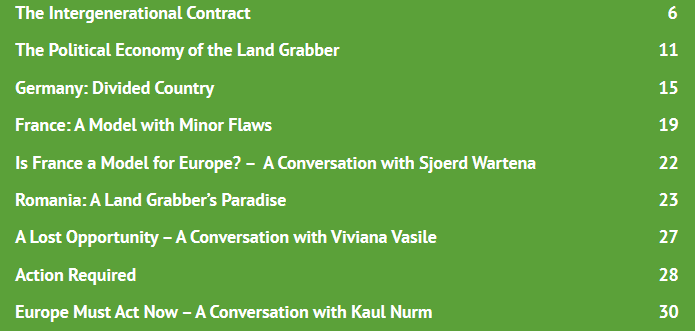 All presentations:
More