On June 7 ARC2020 and Forum Synergies will launch a new book titled "Rural Europe Takes Action – No more business as usual" which reveals the power of European civil society and the collective intelligence and imagination of numerous rural experts, policymakers and practitioners. The book includes an 'Unwritten Regulation on an Integrated European Rural, Agricultural and Food Policy' as an alternative to continue or replace the Common Agricultural Policy by 2028. Hannes Lorenzen explains why it's high time for a new integrated policy framework for rural territories and their people.
Europe will not overcome with good intentions. As the European Institutions conclude another public consultation of their citizens on "The Future of Europe" there is still little action to respond to the burning challenges that our old continent faces today. Too often has the EU declared itself as a global forerunner, – for peace and democracy, for human rights and solidarity, as a pioneer for tackling climate disaster or as a guardian of biodiversity. Times of promises are over. We must deliver Now.
A pandemic and a war have shaken Europe's affairs of course. Waiting for better times is not an option. This is especially true for Europe's rural regions, where too many farmers have been forced to give up, where too few people want to stay or come, and where the land is at the edge of severe burn out. Many rural people feel alienated by policies of the past, some of them giving democracy and society a hard time from the extreme right.
The contribution of rural areas to the whole of society has been undervalued for too long. Energy, water, air, raw materials, environmental, cultural and leisure services as well as food have been extracted indiscriminately to pay for pressure-cooker urban growth. The pandemic, the war and underlying technological and social changes now all reinforce the potential of rural areas for developing far more balanced social, environmental and economic wellbeing for all of us.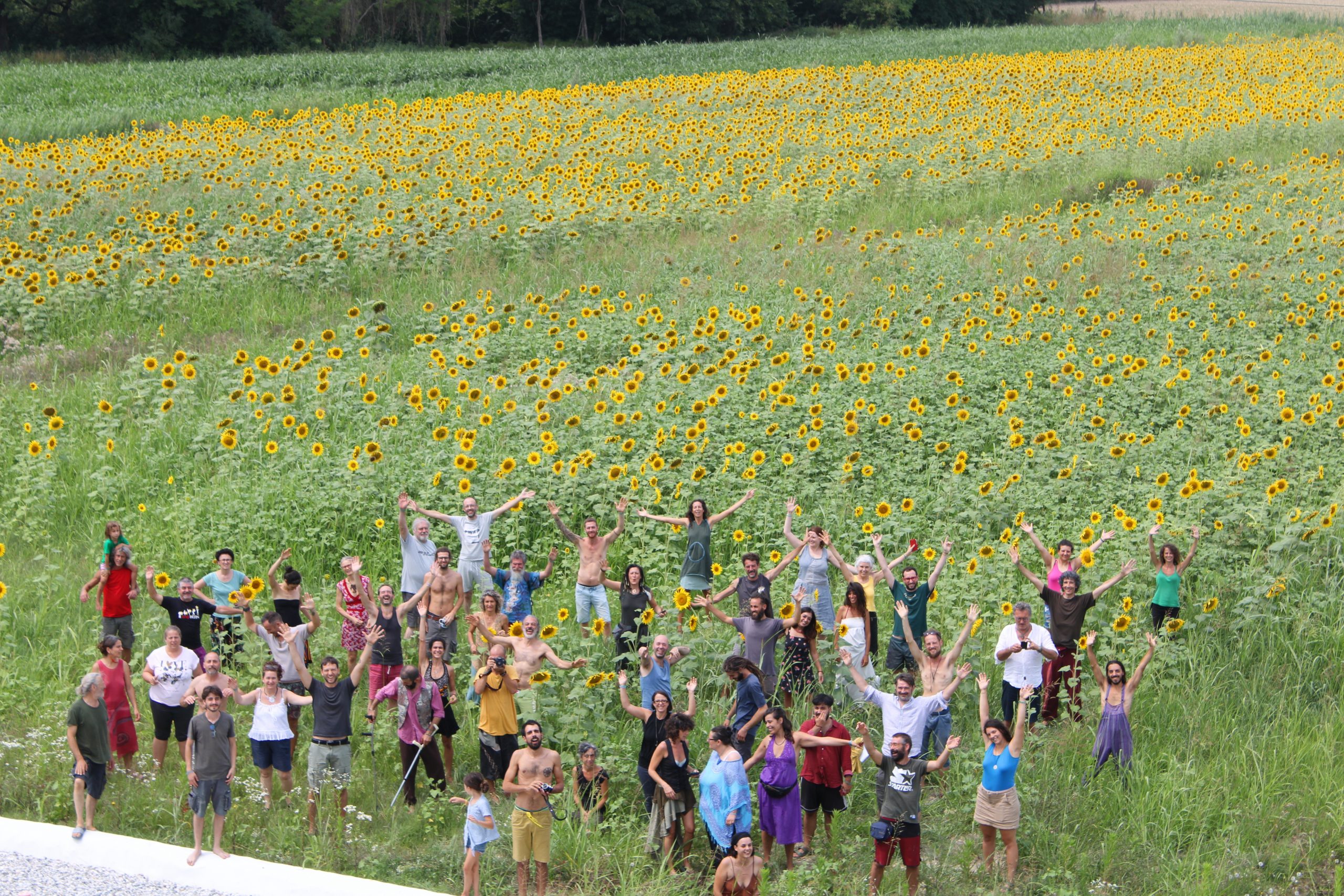 We must wake from our political sleepwalking and take action for rural Europe now.
Rural Europe could then become the place to live, for many more; where enough and healthy food is grown, available for all; where nature and climate can be cured; where animals' needs are respected and where young people and elder citizens can work and live in respect of each other and of nature.
However, we are not moving in that direction. As the European Institutions solemnly celebrate the 60th birthday of the Common Agriculture Policy (CAP) in Strasbourg on June 6, its most recent reform does not respond to the challenges we face. Farmers and rural people continue to be guided into the illusion that we just need to add some good intentions for a Green Deal here or smart talking about a Farm to Fork strategy there, so that we may simply continue what we did so far. The CAP reform coming into force in 2023 is already out of date before it even starts. Strategies must become policies that are reinforced by far deeper structural changes. As it stands now, this CAP reform will not preserve dwindling biodiversity; it will not sufficiently regenerate soil fertility, nor will it substantially reduce the use of pesticides. It will instead undermine its original goal of guaranteeing European food security; and it will not keep sufficient farmers and rural people on the land to trigger the changes we urgently need.
This is business as usual.
We do not want that. We need to prepare and establish a new integrated policy framework for rural territories, for farmers, rural artisans, entrepreneurs and rural newcomers. This new policy must reverse rules and exceptions of an outdated and misleading legal framework of public support. Resilient, regenerative, organic, integrative farming practices must become the rule, while fossil-fuel-, mineral fertiliser- and pesticide-dependent farming must become the exception. Hidden costs of the latter must be part of the equation, and food prices must reflect the true costs. This is especially important in times when food prices increase dramatically. Implementing the new rules must be honoured, so that farmers are enabled to shoulder the costs of transition from extractive to resilient practices. It goes without saying that current trade rules for farm and food products need to be renegotiated and adapted accordingly.
Europe needs a new rural and farming infrastructure reducing the impacts and costs of transport, feed imports, food waste, and the risks of food insecurity. The pandemic was an announcement, the war on Ukraine is an alarm. We need a new decentralised food system which creates added value on the spot, creates jobs, offers preferential tax regimes, investment criteria and co-financing rates for small-scale infrastructure. We need technical assistance and capacity building for that purpose. The time for including this transition process into the National Strategic Plans of the member states is Now.
Rural book launch in the European Parliament
Forum Synergies and ARC2020 will disclose how this could happen. On June 7, at the European Parliament in Strasbourg, we will be launching a new book titled "Rural Europe Takes Action – No more business as usual". We have gathered a dazzling mosaic of resilient practices across 25 countries including the EU's Eastern neighbouring countries in the Western Balkans. Speakers at the event will be contributors to the book: a farmer from Romania, a baker from Germany, a village mayor from Bretagne and a representative of the Western Balkan cooperation of ministries for Agriculture. Present at the meeting, listening and responding will be Roberta Metsola, President of the European Parliament; Frans Timmermans, Vice President of the European Commission; Dacian Ciolos, MEP and former Commissioner for Agriculture, as well as Isabel Estrada Carvalhais, rapporteur of the AGRI Committee on a long term vision for rural development.
The event will be the opportunity to present our 'Unwritten Regulation on an Integrated European Rural, Agricultural and Food Policy'. With this draft regulation we urge the European Institutions, national governments and citizens to further adapt their strategic plans. We must tackle the growing rift between big and small, rich and poor so that cooperation will have a chance. Our unwritten regulation is a kick off into further debate and action and an invitation to you to participate (more details to follow).
Yes we know, not everything can change in a day. A new war in the heart of Europe, extreme weather, insecurities of the pandemic and growing concerns about food security may scare decision-makers to move on. But when the tide comes, we need to reach the land. Waiting another seven years for a new CAP is like staying rooted on the spot. We need to support rural people, farmers, bakers, butchers and artisanal producers to create resilient food systems, including renewable energy and short-distance marketing. All this may sound immense. It is. But we need to make it happen. Now.
More
Conference on the Future of Europe – Accession, Treaty Change and Rural Perspectives