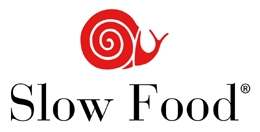 On January 27th, Dacian Cioloş joined students from around the world and Slow Food president Carlo Petrini to inaugurate the 2011/2012 academic year of the University of Gastronomic Sciences (UNISG) in Pollenzo, Italy.
"Young people are the key to transitioning to a better approach to food production, based on the principles of agro-ecology and good, clean and fair," said Slow Food President Carlo Petrini, who was instrumental to the creation of the institution. "Their enthusiasm for the recovery of traditional knowledge integrated with the use of new technologies represents a real opportunity to overcome the current crisis that we must invest in. Commissioner Cioloş' presence at the UNISG this week is an important recognition of our approach and gives us hope."
"Slow Food is committed to raising support for young people to pursue a sustainable and meaningful future in the food sector generally and in our current campaign for an improved Common Agricultural Policy," said Petrini.
Cioloş commented on the important role played by institutions such as UNISG in achieving the goals for Europe's food future.
"In an increasingly urbanised world, we must preserve the special relationship that binds us to the earth and our food… The Common Agricultural Policy plays a key role, but it is vital that it is accompanied by initiatives like this that make it possible to strengthen the relationship between agronomy and food."