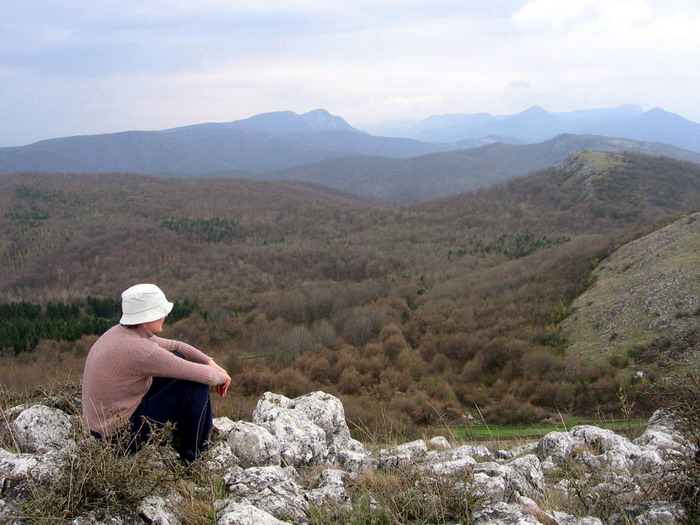 Written By:  Derek Freitas, Food Chains Campaign Coordinator for Eco Ruralis
As the average age of farmers increases across Europe, including of peasant farmers in Romania, how do agroecological methods get passed on?
In Romania, there still exist many village communities who cultivate their own food and keep their traditional farming lifestyles alive. However, they are facing a huge dilemma – declining farm succession.
Farm succession refers to the process by which ownership, income and management of a farm is transferred between people. Intra-family farm succession is the historically common way of giving the rights to your land and its belongings to other family members. This can be provided while someone is still alive or as an inheritance. Extra-family farm succession means giving the rights to your land and its belongings to non-family members.
There are a number of forms this can take. A farmer can:
Sell their farm to a business that will continue farming on that land but will do so on an industrial scale
Sell, or give it away it for free, to another known and trusted person outside the family.
It can also just be sold or given for free to another citizen who doesn't know the land holder or finally
Control can be transferred to an alternative land redistribution program such as Terre de Liens in France.
ARC2020 profile of Terre de Liens
Romanian peasants mainly focus on intra-family farm succession. They want to enable their children or relatives to continue farming the traditional peasant way and living in the countryside.
Currently, extra-family farm succession is not popular in Romania. Intra-family farm succession allows for social and agricultural knowledge to pass down from generation to generation in families. If a peasant owner of a farm cannot carry out intra-family farm succession, there is much to be said for transferring the farm to a person or organisation that will commit to use the land to do organic peasant farming.
One big factor is the globalisation of liberal development projects which includes the opening up of land, food and other markets to foreign investors and the rise of industrial agriculture. This makes it difficult for peasant populations to sell their products and receive a decent profit. Some peasants have turned to using intensive agricultural inputs like pesticides, herbicides and conventional seeds just to compete.
The lure of urbanisation, with its many myriad attractions, draws the young from rural areas. But peasant farmers are also custodians of a very special knowledge  – one that can't be picked of the shelf or bought in a convenience store. Their knowledge about medicinal plants, raising animals, farm planning, agrobiodiversity and soil preservation are truly valuable for food and environmental sustainability.
Eco Ruralis feature with Szavai Marton
(Excerpt) Szavai Marton (photo) can be considered a true pioneer in the conservation of biodiversity on its socio-natural environment and he embodies the passion of keeping traditional fruit tree varieties alive. Eco Ruralis met him in his tiny village in the mountains. 87 years do not impede him to cultivate more than 50 varieties in his garden and recreate a local "gene bank" of Carpathian varieties over the decades. His skills are well-known in the region and he constantly provides little fruit trees and workshops on traditional grafting practices. In fact, this can be an example of how creating an "orchard network" helps communities to restore traditional knowledge and to exchange practices linked to the care and the preservation of fruit trees and to adapt them to challenging conditions.
Universities can and do of course play a rule in agricultural education. However teachers in schools don't encourage or support their pupils to farm the land. Most students don't choose to get a degree in the field of agriculture. Therefore, it is almost certain that they won't want to continue with the existence of their family farm after their courses end and post University life begins.
And if they do study agriculture, they learn that only industrial agricultural methods and inputs should be used.
Many people now believe that peasant farming is not a viable way of living. As a result, there are many Romanian peasants who are landless farm workers, working within their country's borders for big agri-industry companies. Also they are easily lured to other Western European countries to be seasonal farm workers, often on appalling wages in brutal conditions.
And if they aren't migrating to be farm workers, they are migrating to take other low-paying jobs that people in the cities don't want to do. Some of these peasants send money back to their families just to pay for rising taxes on their land and then spread the word to their children that their farm is no longer economically viable.
Romanian peasant communities have endured feudalism, different empires' control and ruthless communist dictatorships. Industrialization is posing a serious threat to peasant agriculture, one as serious as it has ever faced by pushing peasant children away from farming.
What can be done?
Civil society can play a role in helping peasants with farm succession. In Romania, Eco Ruralis talks about the importance of this issue directly with peasant children through community presentations. It also provides traditional seed saving and gardening workshops. Eco Ruralis has a partnership with the local agronomy university (USAMV) to set up practical traineeships whereby the students learn about all the positive aspects of peasant agriculture and give them hands-on learning activities to participate in. One thing is for sure … farm succession is declining but with more outreach more children will continue their family's farming tradition.
Photo credit: "Trascau01" by Valicatargiu at the English language Wikipedia. Licensed under CC BY-SA 3.0 via Wikimedia Commons – https://commons.wikimedia.org/wiki/File:Trascau01.jpg#/media/File:Trascau01.jpg