Reflecting on the Oxford Real Farming Conference, which took place earlier this month, Ursula Billington traces common threads that emerged from the rich programme.
This year's Oxford Real Farming Conference (ORFC) felt more necessary than ever. Gathering in person for the first time since January 2020, the great and the good of agroecology turned their attention to the pressing matters of the day: the intersectional crises of biodiversity, climate, energy and cost of living. The movement discussed available support for small-scale farmers, and solutions provided by transformed food and farming systems.
The event – and the movement – continues to grow, this time combining a virtual programme and in-person event. Online speakers represented six continents, whilst hundreds gathered in Oxford to discuss transforming food and farming systems for good.
The following takeaways represent common threads from the expansive programme which, each year, provides so much more in terms of connection, solidarity and mobilisation than any single lesson learnt.
1. Positivity nurtures hope and seeds change – Good things are happening 'below ground', but the movement needs better storytellers
"The point of ORFC is not to attack the status quo but to look ahead: to ask what the world really needs, what's possible, and to show what can be done. Always on the agenda is the dream to restore farming to its proper place at the heart of the economy, and all of our lives." (Co-founder Ruth West).
Positive case studies are vital to bolster and drive transformation, but they are so often buried under news of everyday struggles, opposing governments and global crises. The conference provided countless heartening examples of real change happening on the ground.
From resistance against corporate land grabs across Europe such as Lenteland and Vereniging Toekomstboeren in the Netherlands, Poland's Green Żurawlów Association fight against Chevron shale gas exploration and the ongoing struggles of the European Coordination Via Campesina; to system change successes implemented by policy as with Valencia's democratic food council, agri-food reform in Misiones, Argentina and the scaling up of agroecological transition in Mexico (more from PAN here); and global examples of localised food systems, as championed by Local Futures: the overriding message was one of hope embedded in practical action.
Respected change agents provided attendees with renewed inspiration and mettle. A rousing keynote from Vandana Shiva demonstrated progress made while also building resolve for the fight ahead. As chair Jyoti Fernandes, another key figure in the movement, said, "Vandana herself is the seed and source of life and hope that keeps on giving."
2. Community is everything – System transformation requires public engagement and joined-up thinking
Time and again, attendees were presented with hard evidence supporting the benefits of localised systems, shared resources, and land as a commons over a commodity.
Community Economist Michael Shuman declares in Planet Local: "The best way of reducing poverty and increasing equality is to go local. It's a vision that bridges social and environmental issues." Chris Smaje, A Small Farm Future, suggests a human-scale economy presents the opportunity for autonomy, increasing wellbeing. Communities where people both live and work – with local food systems at the heart – are categorically safer, healthier and happier.
The World Farmers Markets Coalition showed that increasing connections between local consumers and producers is a win-win: public awareness of the benefits of local food increases, building both support for small farmers and pressure on governments to reform systems. The many benefits of community markets – 'local solidarity markets' in Misiones, Argentina – include greater resilience, good food for vulnerable people, opportunities for collaboration and learning, bridging the rural-urban divide and more.
The key component here is inclusivity. As Manish Jain (Shikshantar) outlined, food allows transcendence from partisan politics, bringing diverse groups together in the name of the common good. This necessary "shift from a politics of mainstreaming to a politics of manystreaming" unites people with different interests, political backgrounds and ideas to create a powerful driver for positive change.
'Strength in diversity' is a pillar of agroecology and localised food economies. Social justice, as a necessary precursor to environmental and land justice – see Farmerama's comprehensive series Cultivating Justice – has a strong presence at ORFC.
"It is through the land that we are connected with our ancestors and…that we connect with future generations." (Satish Kumar, Ode to the Land).
The focus on diversity respects both ancestral wisdom and youthful innovation. Supporting the next generation, our future food producers and environmental stewards, is integral. Converse to the decline of farms in countries across Europe and elsewhere, there's a burgeoning interest from young people in land-based work. Funded traineeships, collective ownership of land and policies to support new entrants are helping. Farming the Future are just one example of an organisation devoting energy to this.
Communities are essential for knowledge sharing too. Farmer-to-farmer peer networks are often fruitful: the Soil Association's Innovative Farmers project, for example, outlined research on homegrown fertilisers from field labs on a range of farms. Community millers described the benefits of a peer network at all stages from conception to inception, enhancing skills and selling produce; the Sustainable Food Places network builds innovation and best practice in the healthy food realm; and Access Agriculture provide farmer-led training videos in 98 different languages.
And, lest we forget, community includes nature. Kumar reminds us that "the land is a living organism" and the conference serves to demonstrate how best we can live in harmony with and support the natural environment. This might be practical ways for farmers and gardeners to avert the insect apocalypse, or indigenous views of self and nature as one and the same. Vandana Shiva declares nature our greatest teacher, and advocates for a garden in every school and community hub; Manish Jain vows to "unlearn the individualist…idea that we are separate from soil, trees, rivers…animals…seeds. We need to remember that what we do to them we do to ourselves."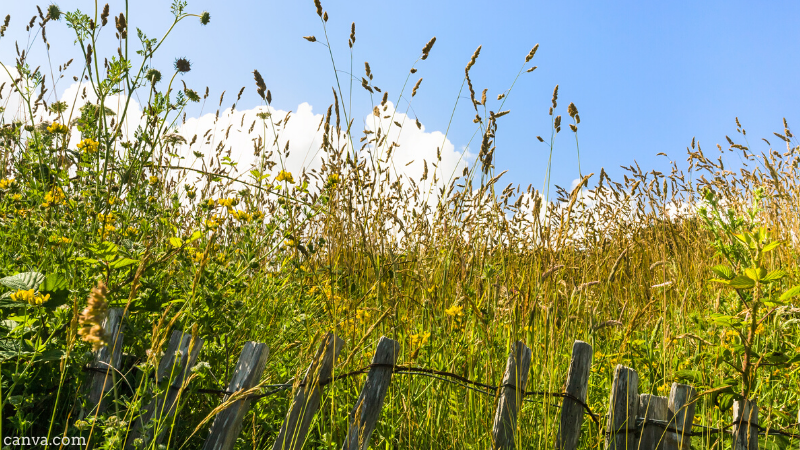 3. There's never been a better time to fight – Now is the time to increase pressure on governments for better policy and financial support
As well as providing the movement with strength, evidence of impact and practical tools, the ORFC reminded us time and again that now is the time to act for better food and farming.
Speakers described the ability of agroecology to respond to recent crises in an agile way – whether food shortages or support for the vulnerable during the pandemic; or when food security is disrupted by war, for example the flexibility of family farming households demonstrated during conflict as described by the Ukrainian Rural Development Network. Likewise, agroecology is an effective climate solution, as evidenced by global advocates working at the nexus of food, climate, grassroots action and government policy.
Small producers globally create real impact, often in the face of adversity – continuing to operate, innovate, respond to crises and serve local communities even with policy, infrastructure and global corporations against them. The conference enables us to visualise what new heights could be achieved with public, political and financial support.
The need for that support remains, however. Better infrastructure, both physical and digital, is essential; organisations like the Food Data Collaboration and Data Food Consortium are working to make it easier for producers to reach consumers online, alleviating the logistical pressure for small enterprises. Greater legal protections are needed for small farmers globally. Policy reform continues at a snail's pace, with small producers having to prove their worth time and again, but change is happening – largely due to concerted effort from dedicated organisations such as The Landworkers' Alliance and Sustain. European organisations such as Mouvement d'Action Paysanne are fighting for land as a commons over a commodity, with governments too often supporting wealth accumulation offered by global corporations.
The agroecological movement has grown in strength and impact over the last 10 years, with the collective effort of organisations all over the world. Gatherings like the ORFC ensure it will continue to thrive and deliver for food and farming transformation. Attendees leave energised for the year ahead, with renewed clarity and tools for mobilisation. Vandana Shiva advises, "Let corporations and the revelations around their work guide you into a new awakening." As for the how, her approach is simple: "Caring is everything. Everything else is war."
All sessions will be available to watch on the ORFC youtube channel shortly.
More
A-ction, R-esilience, C-ritical Mass – Hannes Lorenzen's Letter to 2023
Oxford Real Farming Conference 2022 | New Dawn For Solidarity