There is one sole EU Green Deal, but many ways to democratise local food policy. In part 1 of this analysis, we dissected the financial shortcomings of France's Territorial Food Programmes (PAT). In part 2, we look to Germany and the democratic potential of Food Policy Councils (Ernährungsrat). We then draw a comparison with the creative experiments of two French municipalities. Part 2 of a policy analysis by the Rural Resilience project.
To explore this "constellation of local food democracies", we will take a brief detour to Germany, before returning to case studies of two municipalities in France, at the two extremes of the size spectrum: the greater Grenoble region's PAiT (Inter-Territorial Food Programme, Projet Alimentaire Inter-Territorial) in the south-east, and the rural municipality of Plessé's PAAC (Local Agricultural and Food Policy, Politique agricole et alimentaire communale) in the north-west. Or how creativity with acronyms can help to mark a necessary distance from the PAT approach, which is (too) framed or constrained by the institutional fabric.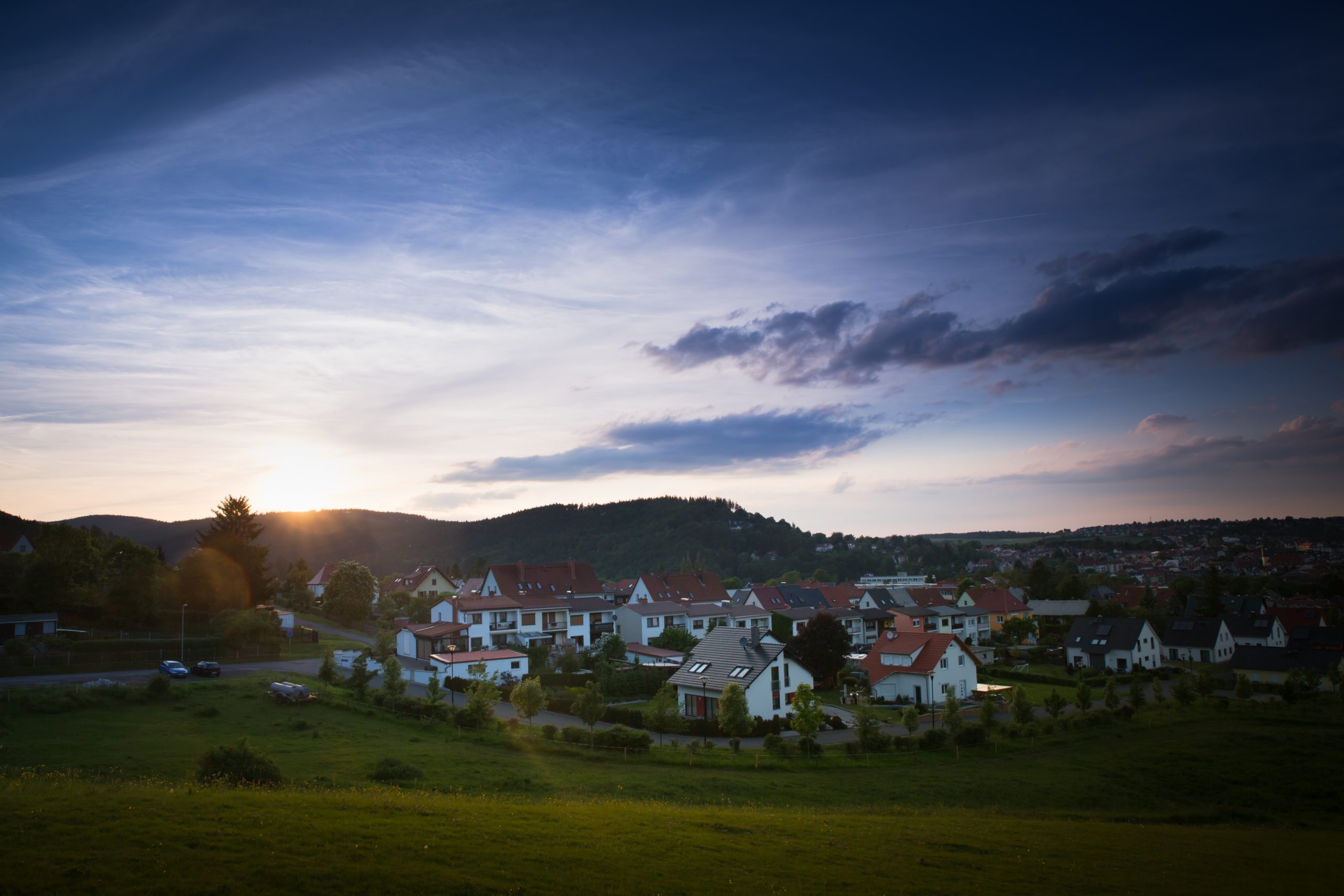 German-speaking Europe listens to its citizens
In Germany, a more densely populated country than France, the most visible initiatives come from the major cities, such as the capital Berlin:
"The Food Policy Council Berlin (Ernährungsrat Berlin) is a civil society association of actors who are committed to ecological, climate and socially just food production and distribution in the Berlin area. The Council sees itself as an alliance that publicly represents civil society positions. The Council calls for a sustainable food system and wants to help civil society positions gain political validity."
Every major metropolis has its own food policy council that demands a new food system and is highly critical of the lack of sustainability and social justice in the existing one.
"The work of the Food Policy Council is based on the political concept of food sovereignty"
– Leverage Points for Sustainability Transformation
This translates to the capacity to bring together actors from all over Germany and neighbouring German-speaking territories in Austria and Switzerland, with the first meeting taking place in 2017 (a landmark year for Germany, which hosted COP 23 in Bonn in November).
"From the 10th to the 12th of November 2017, over 100 people from more than 40 cities came together in Essen, Germany to exchange ideas and experiences about food policy councils (FPCs, in German: Ernährungsräte). This was the first networking congress of recently created food policy councils and initiatives planning to do so in the near future in German-speaking countries and regions (Austria, Germany, South Tirol and Switzerland)"
– Leverage Points for Sustainability Transformation
The theme of the afternoon sessions set the tone: Do It Yourself – which generally means fewer financial obstacles, as the pool of community labour is almost bottomless. The message from high-profile international guests such as Mark Winne (USA) was to "start with the doable": tackle the multitude of small, easy-to-fund projects first.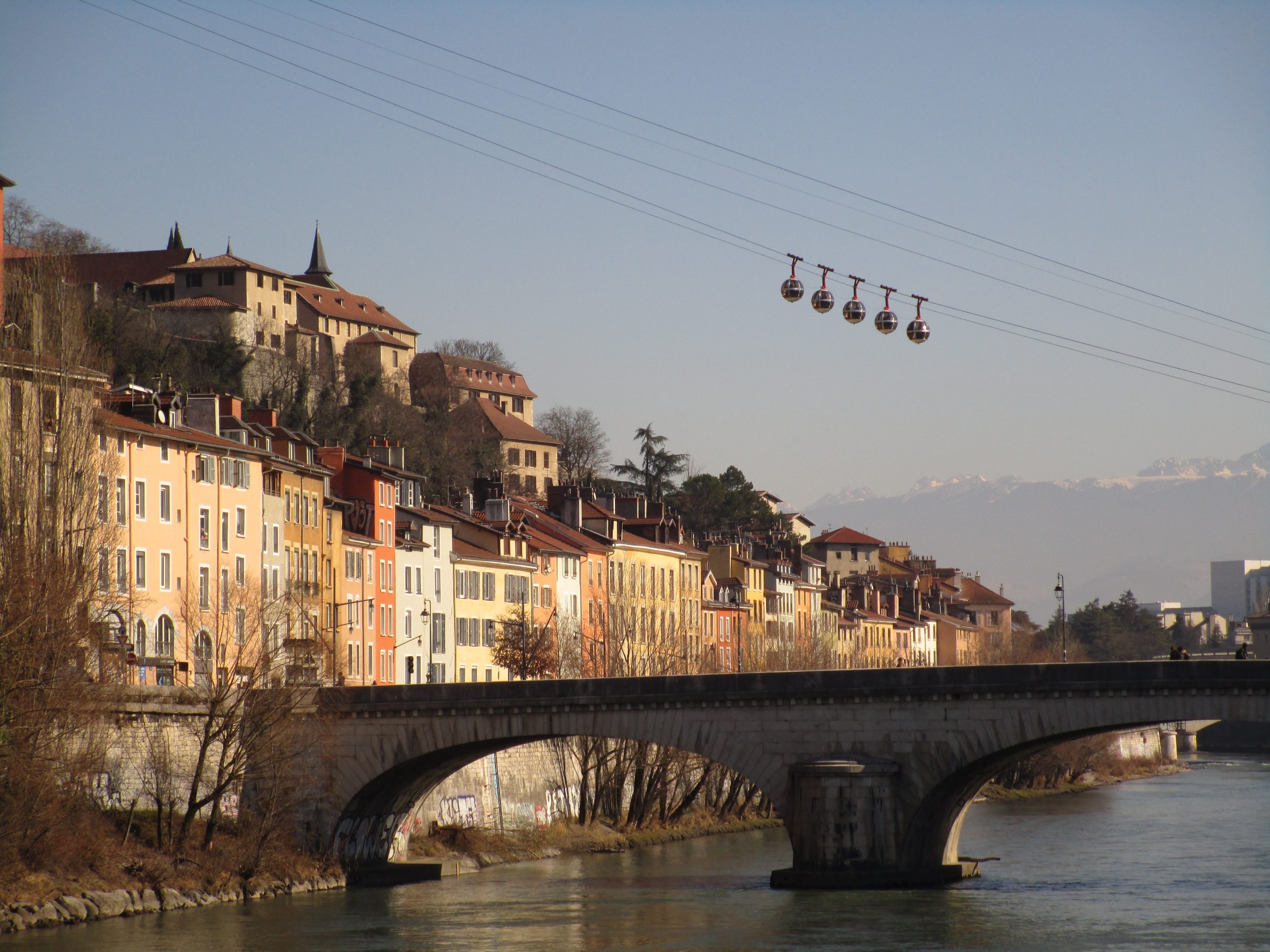 Grenoble's Inter-Territorial Food Programme (PAIT)
Back in France, Territorial Food Programmes (PAT) are predominantly in the hands of cities and large conurbations, which account for over 60% of the 38 PATs awarded in 2018 (source : CAP NSP). Grenoble is illustrative of an urban France that emerged from the June 2020 municipal elections. During the COVID lockdown that followed the first round of voting in March 2020, voters had ample time to reflect on the vulnerability of the food system. The Green party (EELV, Europe Ecologie Les Verts), alone or with its historic allies such as the Socialist Party, won a landslide victory in several major cities, including Grenoble, which is headed by Green Mayor Eric Piolle.
The greater Grenoble Alpes Métropole region is headed by a former member of the Socialist Party, who believes: "Grenoble is a small valley with big ideas… it has all the makings of a big city" (the population in this "agglo" was 446,612 in 2019). Grenoble has long been proud to be France's answer to Silicon Valley.
A project of the new majority has been to set up a PAIT (Inter-Territorial Food Programme, Projet Alimentaire Inter-Territorial) for the greater Grenoble region. Involved horizontally in this food transition project are a plethora of local authorities ranging from the very urban to the very rural, representing a total of 380 municipalities. Among three socio-economic actors involved are the Isère Chamber of Agriculture, and a non-profit association, the Food Autonomy Collective.
It's a configuration that shatters the usual French administrative boundaries, yet remains dependent on existing funding mechanisms.
As such, the previous LEADER programme had enabled one grouping of rural municipalities (Communauté de Communes) to support efforts to contribute to the PAIT. But now, as one local councillor told us in an interview:
"[W]ith the new programme, we won't be able to. Surprisingly, the majority [in AURA Region] gives priority to developing employment (even though European ESF funds are already available for this purpose) and revitalising town centres. So we'll have to do things differently [to finance our initiatives]".
In 2022, the Grenoble PAIT took the ambitious step of drawing up a vision for 2050 to unite this ad hoc and heterogeneous set of actors around the conviction that the 'business as usual' scenario is not sustainable.
Plessé's PAAC
Plessé is a large rural community of 5,265 inhabitants (encompassing three villages), located in the center of a "triangle" of three cities: Vannes, Rennes, and Nantes. The current municipal team campaigned in March 2020 with the slogan "Dare Together, Plessé, Citizens Alternative," (Osons Plessé, alternative citoyenne) and, once elected, appointed Aurélie Mezière, an engineer, as mayor. This group of elected officials, without an assigned political party, defines itself as a "facilitator of living well in Plessé (collective, personal, associative, and professional development), an animator of shared governance (consultation, decision-making, projects in economic, environmental, and societal fields), open to the outside (with the desire to draw on innovative experiences developed by other communities)."
France | Democratising Food Policy – Tweaking The Financial Toolbox
With such positioning, the agricultural and food issue was placed among the priorities of their first mandate: the idea was to "create our own agricultural and food policy," explains Rémi BESLE, one of the deputies in charge of this PAAC (the name PAAC is a nod to the Common Agricultural Policy (PAC, in French), which struggles to integrate food issues after six decades of existence). What is well-conceived is clearly stated; this is the case for the Plessé PAAC, which has six strategic and complementary objectives:
Communicate positively about agriculture in the community

; it is also planned to celebrate halfway through the mandate, in autumn 2023, the first successes and results achieved (such as, for example, 80% of school cafeteria meals served with local products).

Privilege economically viable, diverse, and inclusive agriculture

: based on 92 farms, mainly in dairy and beef production, one of the guiding ideas is to increase the share of market gardening, arboriculture, and sheep/goat breeding.

Promote the reception of project carriers (at different levels of food chains)

: in addtion to the already enacted: municipal management of school canteens, establishment of local producer's markets, the creation of transformation tools

Maintain attention on agricultural demography

: one farmer leaves (retires), one farmer gets started. Thus in 3 years: the hemorrhage of 25 retiring farmers has been compensated by the installation of 25 young people.

Preserve the natural resources of the municipality

: one of the flagship measures is the inventory of hedgerows in the municipal territory – the intended impact is to put a ban on the uprooting of these hedgerows (markers of rural landscapes under oceanic climate, with many associated ecosystem services).

Preserve agricultural land

: through the "urban planning" lever, which is well articulated with the pre-emption right, which the SAFER (regulatory bodies in agricultural land, specific to France) and mayors can exercise in France.
A presentation of this inspiring policy was made in March 2023 during the Feeding Ourselves event in Cloughjordan, Ireland, coorganized by Cultivate, Forum Synergies and ARC2020 (as well as other partners). Check out the adjoint to agriculture and food Rémi Besle's présentation here: "Connecting with Europe – Rural Europe Takes Action" during Feeding Ourselves 2023.
Conclusion and outlook

France's Territorial Food Programmes (PAT) are a confrontation of the horizontal and the vertical. In the more innovative territories, the approach is more horizontal, and new urban-rural relationships are taking shape. Yet the vertical remains ever present, since European funds (LEADER programmes) are a major contributor to the most significant initiatives: projects to develop a PAT or PAIT for large populations.
France's Territorial Food Programmes are rife with paradoxes. The French President is their number one advocate, but only for a few days of his two terms in office – and never during his meetings in Brussels:
"What this pandemic reveals is that there are goods and services that must be placed outside the laws of the market. It is madness to delegate our food, our protection and our ability to care for our living environment to others. We need to take back control, and build a France and a Europe that are sovereign, a France and a Europe that are firmly in control of their destiny"

– President Emmanuel Macron, 12 March 2020
Meanwhile, the government is preparing to adopt a National Strategy for Food, Nutrition and Climate (SNANC), slated for publication in July 2023, in advance of the Sustainable Food Systems Law.
Considering France's multi-tiered administrative structure, a lively debate can be expected around the question of whether all levels of municipalities should be allowed to administer a Territorial Food Programme, as recommended by Senator Frédéric Marchand:
"[…] give them shared competency for the organisation of sustainable and resilient food and make them Organising Authorities for sustainable and resilient food"
– Territorial Food Programmes – Faster, Higher, Stronger
The senator's recommendation is in line with that of the EEB:
"The SFS Law should envisage National Sustainable Food Plans to engage all levels of governance and maximise effectiveness"
EEB also calls for "a strong accountability to monitor progress".
This contradicts the latest position of the National Food Council (CNA, Conseil National de l'Alimentation). When solicited in February 2023 by the Ministries of Health, Environment and Agriculture, to which it is affiliated, to contribute to the National Strategy for Food, Nutrition and Climate (SNANC), the CNA recommended instituting competency for 'sustainable food' within the local authority.
A final paradox, and a major subject of controversy on the long road to resilient food chains: Europe has never meddled in the administrative structures of Member States, although it is very quick to set ambitious strategic objectives, that may well generate an evolution in local governance. The EU funding toolbox, for such a polymorphous subject as local food systems, is so complex as to be discouraging. It could well drive an even deeper wedge between the European Union and its most disadvantaged/rural territories: in the best case scenario, eliciting creativity in communities; in the worst, the people's rage.
More on the Rural Resilience project
France | Democratising Food Policy – Tweaking The Financial Toolbox
Rural Realities | Succession – Passing It (All) On To The Next Generation
Cultivating The Future Together – ARC's Rural Resilience Gathering in France