Interested in the magic of mycelium, the organic end of no-till, spotting food industry spin or learning about indigenous knowledge and regenerative agriculture connectivities? Or maybe agri-policy is your thing? Look no further than the Oxford Real Farming Conference, which starts this Thursday and features an amazing array of speakers and participants from all over the world.
One bonus to this year's conference being held virtually is the opportunity for people from all over the world to participate at a very low carbon footprint and for a great price.
People from 75 countries are contributing this year, from the Amazon to Alaska, with a strong focus on climate, agroecology and regenerative farming. Colin Tudge, Oxford Real Farming Conference co-founder, said:
"Agriculture in its present form is both a cause and a victim of all that is wrong with the world – from social injustice and political unrest to mass extinction and climate change. It is treated as a business, like any other, and required above all to compete for profit in the global market.
"What we need is real farming – based on the principles of agroecology and food sovereignty. ORFC Global will bring together farmers, food producers, activists, policy makers, academics and many others from around the world who are already showing how things could, and must, be very different.
Elizabeth Mpofu, small-scale organic farmer, coordinator of the global farmers' movement La Via Campesina and co-founder of the African Women Collaborative for Healthy Food Systems is one of 500 speakers at ORFC Global. She said:
"Small-scale agroecological farmers around the world, the majority of them women, are producing food and resources for their communities while reducing CO2 emissions from agriculture. It's as simple as that. Agroecology is the way forward. It's a climate-friendly farming system."
Everyone has their own special interests and preferences, and we in ARC are known as ag policy nerds who also like agroecology, so that's our bias… Below we feature just a taster of what's coming up: our eleven favourite upcoming workshops or discussions not to be missed!
China, COVID-19 and the growth of the CSA Network: How the Pandemic Has Changed Short Supply Chain Agriculture in China
12:00
–
13:00
Monday, 11 January
It may surprise some, but the Community Supported Agriculture (CSA) movement has over 1000 operational farms in China. Shi Yan is an organic pioneer and the founder of the first CSA in China, runs
Shared Harvests
, a CSA supplying over a thousand families quality food in Beijing.
This session should prove to be absolutely fascinating, offering a snapshot into CSAs in time of Covid and agriculture in China.
Commons Off the Land: Sharing Infrastructure, Tech, Process and Knowledge to Build Food Sovereignty Country by Country
13:00
–
14:30
Wednesday, 13 January
The Open Food Network (OFN) is a platform co-op providing an open source IT infrastructure enabling new, ethical supply chains. In other words, its a community of people who want to do food differently, and who therefor run a network of digitally enabled farmers markets in a way that can't be bought out by venture capitalists. We covered them here previously, in one of our most read ever articles (below).

OFN has been deployed In 19 countries by networks of farmers, growers and community food enterprises. OFN supports the growth of the Network globally and since COVID has seen a rapid uptake around the world – particularly in the global South. This session will hear from people in five countries about how OFN is revolutionising food systems in their country using this open source software collectively owned and developed by the people who use it.
Participants will get to ask questions of people involved in this innovative approach to distributing food regionally.
Coping with Covid19 – the Open Food Network and the New Digital Order(s)
The Climate and Ecological Emergency Bill (CEE Bill): Can It Transform Food Systems?
13:00
–
14:00
Friday, 8 January
The CEE Bill lays out a pathway for the creation of a strategy to deal with the Climate and Ecological Emergency, in line with the UK's Paris Agreement 1.5oC commitments. Key points:
The UK Government and UK companies will be accountable for our entire emissions and ecological footprint resulting from all supply chains – international as well as domestic.
The UK Government will be obliged to protect and restore UK ecosystems to reverse the decline in biodiversity and crucially to protect and restore ecosystems that are of critical importance to help mitigate and adapt to climate change: our natural carbon sinks – peatlands, woodlands, soil, grasslands, wetlands as well as the oceans.
Why Ownership Matters
16:00
–
17:00
Tuesday, 12 January
It's one thing talking the talk when you haven't got a lot of assets – its quite another refusing to sell your ethical organic veg box scheme business, worth many millions and with a customer base of tens of thousands, to venture capitalists when you have the option. But that's precisely what this Guy did – he gave the business to the workers who had put so much into it.
Read more about this inspirational story here.
This session we will consider businesses that have chosen or are considering different paths of ownership to seek to lock in values for the long term, and will feature Guy Singh-Watson founder of Riverford Organics and other similar social innovators.
Perilous Bounty: How the US Model of Industrial Farming Threatens the Global Food Commons
19:00 – 20:00 Sunday, 10 January
Tom Philpott (above), in conversation with Ella McSweeney, will discuss his new book The Looming Collapse of American Farming and How We Can Prevent It, which argues that the US model of chemical-intensive, regionally concentrated agriculture is undermining the ecologies the two main places where it alights: the California Central Valley and the corn belt, centered around Iowa.
Philpott will put the argument in a global context, explaining that the same set of transnational meat, grain-trading, and seed/pesticide companies that dominate US farming also are also prevalent in other global commodity-production nodes—Argentina, Brazil, Ukraine—placing farmers in a cutthroat competition that can only be won by the companies themselves, at the expense of these crucial ecologies and ultimately global food security.
How the State of Sikkim Became Fully Organic
12:00
–
13:00
Sunday, 10 January.
Sikkim is located in northeast India, on the border with Bhutan, Tibet, and Nepal. It is part of the Himalayas, and forests, pastures and steep mountainsides make up most of Sikkim's fragile ecosystem. It is also home to 66,000 farmers.
In 2003, the previous chief minister (Mr Pawan Kumar Chamling) began the process of making Sikkim 100 % organic. So what happened next? Find out how Sikkim became a fully organic state. This session – run by farmers in Sikkim – will share how it was done, how they are sustaining it and planning to ensure its future.
Entangled Lives: Fungal Networks, Ecology, and Us
20:00
–
21:00
Monday, 11 January
Thinking about fungi makes the world look different. Most fungi live out of sight, yet make up a massively diverse kingdom of organisms that support and sustain nearly all living systems. Fungi throw our concepts of individuality and even intelligence into question. They can change our minds, heal our bodies, and help remediate environmental disaster. In this conversation, Merlin Sheldrake and Charles Foster will discuss the ways these extraordinary organisms – and our relationships with them – change our understanding of the planet on which we live, and the ways that we think, feel, and behave.
Subtle Agroecologies: Farming with the Hidden Half of Nature
16:00
–
17:30
Sunday, 10 January
Subtle but powerful, this workshop addresses the inevitable next big step in the evolution of sustainable agriculture. Grounded in the indigenous worldviews and experiences of farmers and food gathers over millennia, it explores how we can reclaim our co-creative relationship with nature through working with subtle energies in non-physical realms. Julia Wright will chair this workshop and provide an introductory overview based on the forthcoming publication on this subject.
Rural Youth Forum: What Is the Future for Rural Areas Without Young People?
21:00
–
22:00
Friday, 8 January
Migration of young people away from rural areas is taking place across the world, with fragile infrastructure and services cited as some of the key reasons for this demographic shift. Atop of the day-to-day disadvantages that rural youth face, the climate emergency, the COVID-19 pandemic and the resulting economic crisis threaten their futures. How can rural young people be better supported to create the change they wish to see in their rural areas? How can they be encouraged to raise their voices on rural issues? What changes do they think need to keep young people, and attract more to live, work or study in rural areas?
This panel discussion will bring together rural young people from across the world to discuss the realities of being a rural young person, as well as their perspective on what needs to change to transform rural areas and make them inviting and fit for the future. With Russ Carrington, Ffion Storer, Jones Dirk-Jan (DJ) Kloet and more.
How Australian First Nations Peoples' Land and Food Management and Regenerative Agricultural Practices are Closely Aligned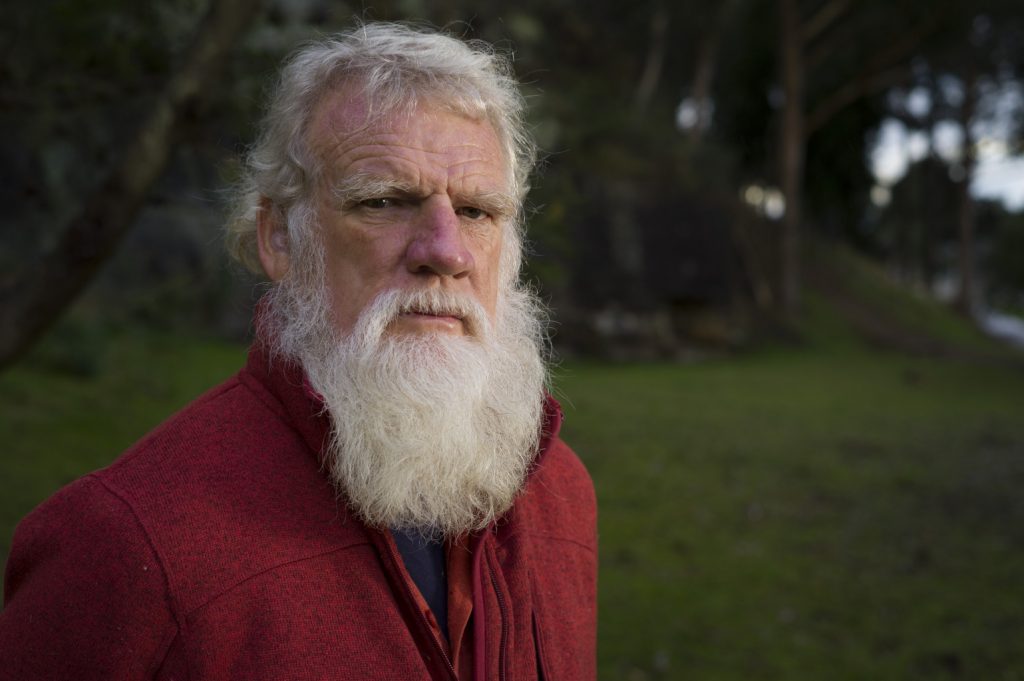 21:00
–
22:00
Friday, 8 January
Two best-selling Australian authors, Charles Massy and Bruce Pascoe (above), discuss the similarities between the indigenous farming practices of Australian First Nations people and regenerative agriculture techniques. They will look at how the Australian First Nations people are revitalising many of their traditional agricultural practices, like farming yam daisies, fire-stick farming, fish and eel farming and also, paludiculture: the cultivation of food and animal resources in wetlands.
SPINNING FOOD: How to Identify the PR Tactics Industry Uses to Shape the Story of Food
18:00
–
19:00
Tuesday, 12 January
In this interactive workshop, author and activist Anna Lappé details the spectrum of food industry influence—from the most obvious (advertising) to the most hidden (like deploying third-party experts). Using real-world examples, she will help us increase our own capacities to spot industry spin. She'll also explore some strategies advocacy groups and others have used to expose spin and how we can push back against the misinformation.
More
Bhutan | An Economy for Food Sovereignty and Organic Farming
Agroecology Europe Forum | What is this Thing called Agroecology?