by Alia Yakupova & Hannes Lorenzen

Russia is at a crossroads: will it dominate global export markets, or deliver stability and climate solutions for rural areas? In the third and final installment in our Russia series, Alia Yakupova and Hannes Lorenzen explore the fields in which Russia is fighting the battle with the climate and biodiversity crises.
Rural areas: Economic realities and challenges
Russia's agriculture and rural regions are changing fast, in economic, ecological, social and structural terms. Official statistics show that most regions within Russia continue to have a pronounced agrarian and rural character. Overall some 80,000 thousand ha of arable land is planted annually in the Russian Federation, contributing to 41.846 m rubles in agricultural production volume.
At the same time, however, the development of agriculture and rural economies is extremely uneven. Rural regions of Russia struggle with many unresolved problems. Some of the more concerning statistics are:
1/3 of the rural population does not have hard surface roads
the quality of water provided to 45% of the rural population is questionable in terms of its safety properties
only 5% of rural populations has access to sewerage, which has not changed since 1990.
Hence, the quality of life for Russia's rural population lags significantly behind the standard around cities, with little access to medical, educational or social services.
During the coming decades, agriculture, rural development and its potential restructuring, and sustainable land use, are of vital importance in two regards: economic orientation and environmental protection. Economically speaking, rural places in Russia have sufficient natural and demographic resources which have the potential for diversified development. Sustainable use of natural and social resources does not only bring economic benefits but could also help to reconcile social needs with the requirements of the environment.
Crunching the numbers
Currently, Russia's agricultural area extends over approximately 215 million hectares (World Bank 2020). Grain crops take up around 53% of the whole cultivated area in the country, while 70% of that is planted with spring crops. Other important field crops include sugar beet, flax, sunflower, potatoes, vegetables, feed roots, hay, and fruit. In fact, Russian crop production has increased by 2.9 times since 2005 to reach 32.4% by the end of 2019. Yet, with agricultural conditions similar to those of Canada, USA, and Argentina, the yields in crop production per hectare tend to lag behind on average by 10% in the world arena. Even more so in the livestock sector. Milk yields are generally at 50% of western European levels and 40% of US levels. Feeding efficiency in meat production is estimated to be approximately half that of western Europe.
The numbers tell us that Russian agriculture does not perform its production functions as well as its western counterpart and hence there is no intensive development of agricultural business. However, it should be noted that the current Western model of industrial farming focuses on financial profitability rather than long-term sustainability of soils, water use and yields. For example, the above-mentioned feeding efficiency in Western Europe is based on huge imports of soya beans from the Americas which has proven to have negative impact on soil exhaustion, water depletion, and destruction of tropical rain forests.
Nevertheless, low levels of profitability do not indicate that the soil in Russia is any less degraded. According to Agroinvestor (2018), Russia loses about 2 million hectares of soil due to degradation every year. The Food and Agriculture Organization (2018) reports that about 15% of all soils are degraded in Russia. As elsewhere in the world, the main cause of soil degradation is the race for profit, achieved through monocultures, the use of synthetic pesticides and insecticides, as well as insufficient fertilization. Mass restoration of soils would help to change the situation, however that implies a considerable extra cost. So far there is no centralized federal program in the country to return eroded lands to use.
Sustainable practises
Russia's large portfolio of crops also allows for crop rotation, which has been proven to be more ecologically sustainable than monoculture. In fact, there are some examples of that. Crop rotation of corn, oats and sunflower gave 41.5 tons/ha of harvest mass with a net sowing yield of 32.7 tons/ha in the European part of Russia. Within the Caucasus region, mixing corn and beans provided a yield 1.5 times higher than that from monocultures.
Moreover, crop rotation is the cultivation practice that is widely practised by agricultural FDIs. For example, Sucden, a global provider of soft commodities, has some of its agricultural businesses located in Russia with a strong focus on sustainability. While sugar beet is their priority crop, they rotate land cultivation and grow various other crops including wheat, barley and malting barley, sunflower, peas and corn.
Large corporations may have the resources to practise crop rotation, though they may not always choose to do so. For medium and small farms however, it is less affordable. Therefore, they focus on other sustainability factors, such as biological fertilisers and protective equipment. Indeed, the Russian sector has seen a shift from chemical, synthetic herbicides and insecticides to their biological counterparts and fertilizers. The market for the latter has grown by 30% per year for several years in a row – more than any other agricultural sector. The main reason, according to estimates by the Federal State Budgetary Institution, is the growth in demand for organic products from agricultural producers.
Agri-industry trends
The Russian agricultural industry overall has shown some interesting trends. Firstly, the total number of agricultural organizations increased by 34.2% over the last 15 years, whereas the share of big and profitable conglomerates increased by 19.1% during the same period. Russia's largest agricultural land holders include 56 companies, while the largest five control 27% of the total farmland. Another striking trend is import substitution as a response to the current EU and US sanctions. As a result, the cheese and dairy industries notably benefited and their production volumes increased by 4.5 and 2.4 times respectively.
Moreover, there has been increased government support for strengthening the country's exports. President Vladimir Putin also recently approved a new Doctrine of the country's food security for 2019-2021. It provides for complete self-sufficiency in the main types of agricultural products and an increase in their availability for the entire population. The President's May decree approves the expected export volume of agricultural products by 2024 at the level of $45 billion. Analysts are concerned however about the potential imbalance between low growth rates of production and high growth rates of exports and import substitution, and claim that these goals may not be entirely to the country's advantage. Furthermore, focusing solely on profitability in times of great uncertainty may be the wrong aim. Global crises, including climate change and Covid-19, are a constant reminder that it is sustainability that we, as humans, should be chasing.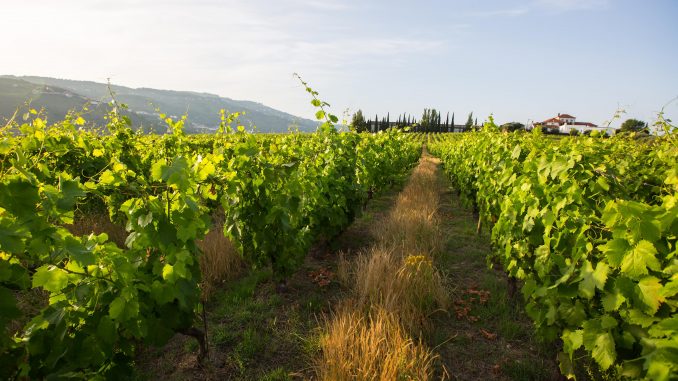 Climate change: Impact on farming and rural development
Good news for the North
Global climate change presents long-term risks to human life on the planet. In Russia however climate change is generally not perceived or discussed only as a risk. On the contrary it is expected to have a positive effect on Russia's farming sector. The Russian President was recently quoted as saying:
"An increase of two or three degrees wouldn't be so bad for a northern country like Russia. We could spend less on fur coats, and the grain harvest would go up." – Vladimir Putin
International scientists have also found that while climate change threatens to stunt agricultural production in the west, this might be a different story in Russia, at least in the short term. In very Northern latitudes, global warming could extend opportunities for crop growing seasons in areas that have so far not been cultivated. Rising temperatures will de-ice Russia's permafrost areas, releasing large amounts of methane gas. As a result, this could add more than a thousand square kilometres of farmland especially in the Siberia region. It should be noted that yields would almost certainly be lower because of less fertile soil there in general. Also, global warming allows the cultivation of southern crops in the norther regions (i.e. Moscow, Kursk, Oryol, Tambov): apricots, walnuts, peaches, southern varieties of wheat etc. The planting zone for the heat-loving sunflower has also shifted northward: in recent years it has been grown in the Bryansk, Oryol, Ryazan regions, as well as in Mordovia, Tatarstan and Bashkortostan. Moreover, the growing season has extended: autumn frosts come later, which makes it possible to cultivate later varieties and hybrids of agricultural crops, such as corn and sunflower.
Going south
However, the good news ends here. In the southern regions global warming and extreme weather conditions correspond to increased droughts, fires with increasing deforestation, and decreasing crop yields and low livestock profitability. The observations of one big agricultural holding in Russia noted the following uncharacteristic weather conditions in the central federal district: sharp fluctuations in temperature or long-term preservation of high air temperature together with high humidity. This summer in the Krasnodar Territory, where 90% of Russian rice is grown, increasing risks of crop loss were reported. Due to heat and drought, the level of the Krasnodar reservoir, which is the main source of water in the rice fields, has dropped to 200 million cubic meters, ten times lower than usual.
Furthermore, environmental change is expected to exacerbate the shortage of drinkable water resources and increase weed and pest proliferation. The Institute of Ecology and Evolution notes that as a result of climate warming, certain insect pests are appearing in Russia for the first time, which could disrupt the ecological balance. Scientists have already collected data on 184 species of beetles that are alien to the European part of Russia, 12 of which are dangerous.
Russia is warming 2.5 times faster than the average on the planet (0.47°C over 10 years versus 0.18°C average in the world for the globe). The country's agricultural industry is most vulnerable in responding to the unexpected weather conditions, which are already hurting farms in the south of the country where many skilled growers live and work. The cost of relocating those farmers and infrastructure to newly arable lands in Siberia would be very high.
Need to adapt
So, if Russia is to become a big player in the sustainable future of the global agricultural industry, as it aspires, some solid farm policies need to emerge to eventually adapt and sustainably develop the existing agricultural processes in relation to the newly emerging environment. Some of the options could be the following:
using intensive technologies for cultivating agricultural crops with a reasonable crop rotation to increase yields without increasing the sown area and work successfully in harsh climate conditions
adopting mineral nutrition systems based on environmentally friendly mineral fertilizers and giving preference to biological and environmentally friendly components only
finding ways of redeploying land that has gone out of use, to develop sustainable agricultural production.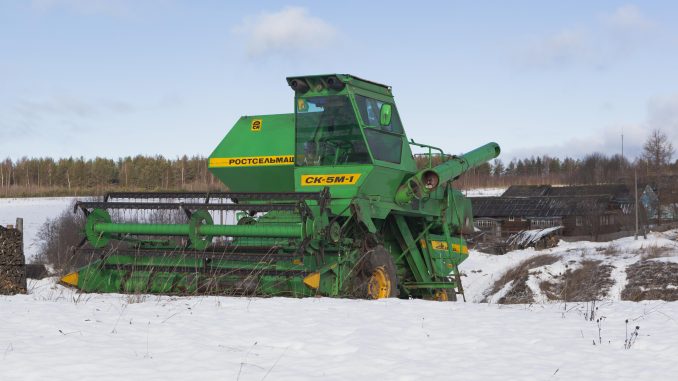 Potential changes: Farm policy and eco labelling
Climate solutions or sell, sell, sell?
While in the years ahead global warming may bolster Russian agricultural output in some regions and fields of production, the question is whether the country is going to use its potential and advantages to stabilise internal supply and contribute to global climate change solutions, or whether it is going to further destabilize global agricultural markets through dominant export orientation. It is important to assess and understand which way the Russian agricultural industry and Russian Farm and Rural Policy is heading internally and on an international arena within the next couple of decades.
As far as global trade of farm products is concerned, Russia surpassed the USA as the world's biggest exporter of wheat in 2018. The farming industry is booming, and the supply of meat is gradually increasing. Although hard to imagine 15 years ago, the country may well reach its ambitious goal to more than double the volume of exports by 2024. Most Russian producers have achieved the markers stipulated by the food security doctrine and started to turn to foreign markets. In fact, a fundamental reversal from import substitution has already taken place: the domestic agro-industrial complex is demonstrating a clear export growth trend, which has been undoubtedly bolstered by the long-awaited opening of the Chinese market, where Russian manufacturers were able to export poultry meat and some dairy products in 2019.
Red light for greenwashing
Still, questions regarding the future position of Russian agricultural industry within the global arena remain. Vladimir Putin often proclaims Russian plans to become "the world's largest supplier of healthy, ecologically clean and high-quality food." With the growing awareness of global warming, agroecology and eco-farming have become increasingly popular buzz words to refer to transparent and sustainable methods of production from field to counter. Product traceability is a global trend that is finally coming to Russia as well.
Until recently, most of the agricultural products labelled "eco" could easily be used for greenwashing. However a recent federal bill on organic agriculture has been submitted to the State Duma. The law provides, at the very least, a state register of certified manufacturers, bound by a single logo, in order to protect consumers against false labelling. It is not only about responsible production on the agricultural side, but also responsible consumption which in turn regulates the demand for such products.
Conclusion
Such changes do have a chance to change the balance of power in the Russian market and beyond. But it seems that Russia is still unsure regarding which direction to take so the progress is slow. If the country is to pursue the sustainable way of development, what about forestry and water management, or biodiversity measures?
There is still no single solid strategy for promotion and no clear positioning of Russian agricultural products abroad, especially considering the climate crisis. Are there real prospects for exporting value-added products and what types of goods can be successful? Will a unified industry branding system work? How important is the image of Russia for potential foreign consumers? What role does digitalization of the industry play in export development?
One thing is for sure: in the light of the current climate crisis, Russia's farming sector and agricultural policy, in one or the other way, will have an impact on the global agricultural industry – although this is underestimated by the West. But the current conditions are still to be reflected in the country's policy orientations and measures for farming and rural development to assess the country's ability to respond to the growing global crisis.
More on Russia
Moldova: East or West, Capitalism Defines its Socio-Economic Terrain