In the UK, where the Black Lives Matter movement coalesced with a pandemic-provoked appreciation for green space and local food for all, questions of unequal land access and ownership are becoming impossible to ignore. Ursula Billington reports on some urban farms opening their gates to inclusion.
The statistics speak for themselves: in England, 1% of the population owns 50% of the land. 98.6% of farm managers and holders are White-British. Just 3.5% of environment professionals come from an ethnic minority background.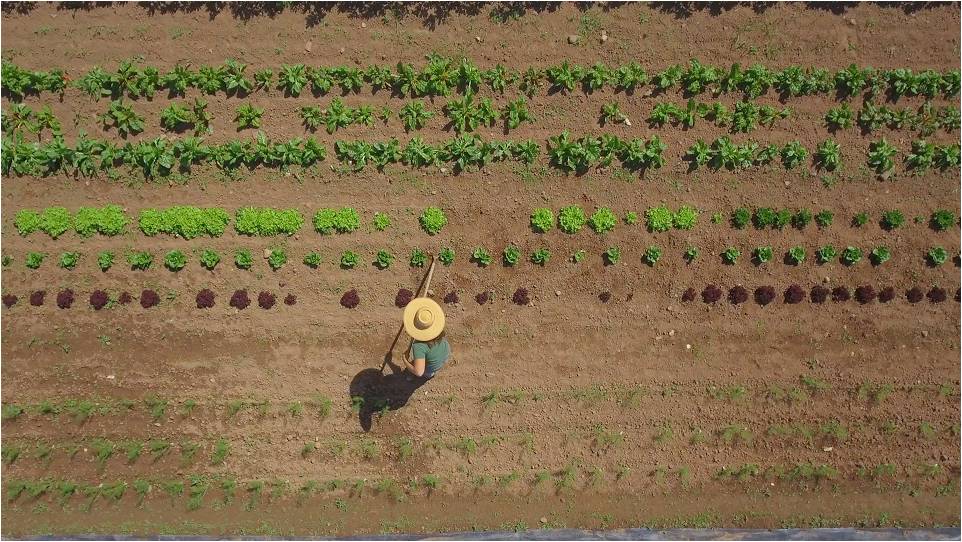 Structural inequalities
This inequality has historic roots, compounded by many issues including urbanisation – over 98% of Black people live in cities, often in areas deprived of nature; a whitewashed media in relation to outdoor pursuits; and hostile rural areas and agricultural institutions.
These issues are eloquently unpacked by people with lived experience of the issues; for example Beth Collier, of Wild in the City, writes clearly on black absence in green spaces; while the agricultural perspective is given in this 'Farming So White' discussion.
In Bristol, where 91 different languages are spoken, the inequality is confronting. The largest city in south-west England prides itself not only on its environmental credentials but also its ethnic diversity and spirit of inclusion. But good intentions do not automatically surmount ingrained structural inequalities.
Whilst striving for Gold Sustainable Food City status, Bristol must grapple with the reality that agroecology is perceived and experienced as a white, middle class space. Concerted action is needed to diversify and build an anti-racist farming movement in this corner of the UK.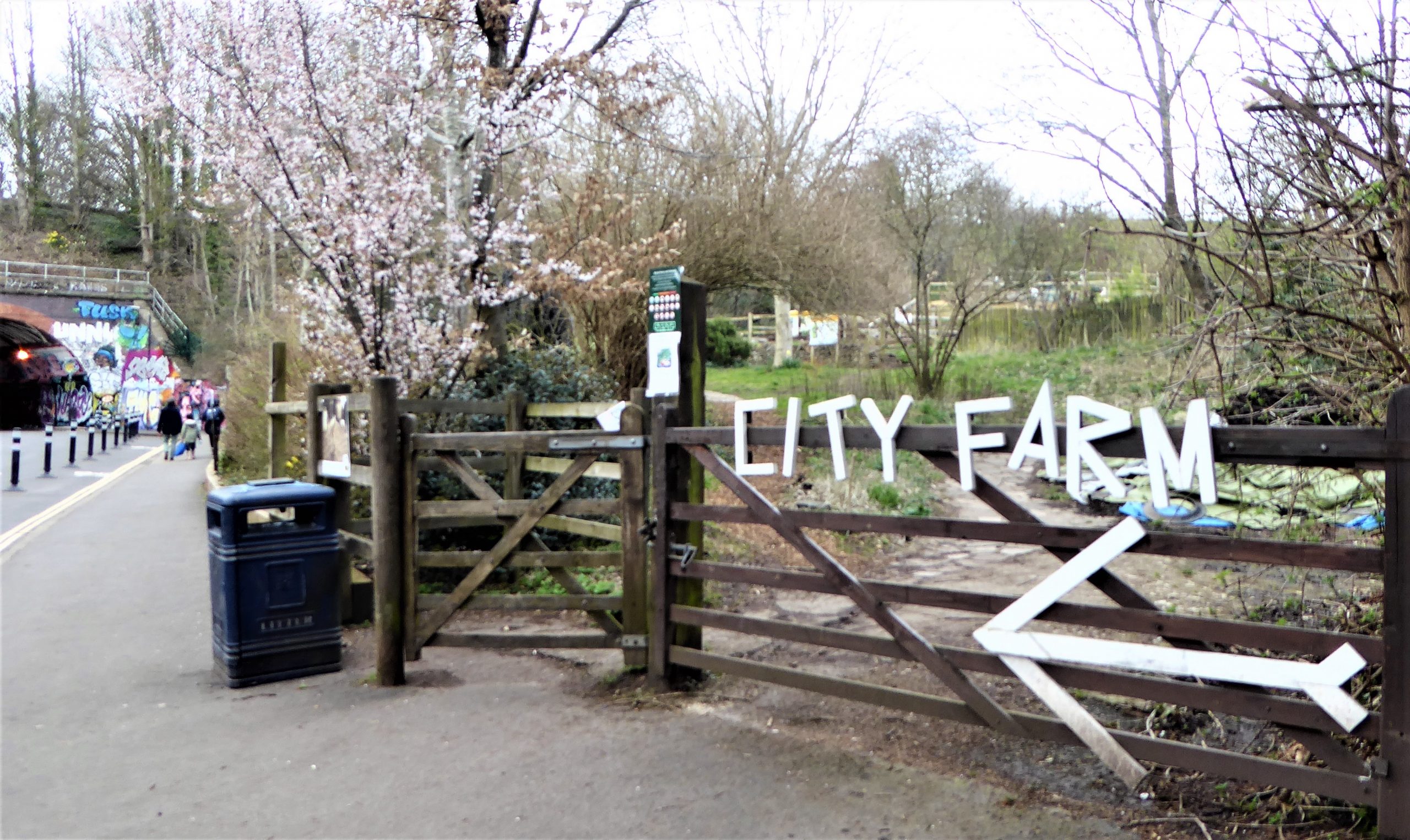 Including the local community
The St. Werburghs City Farm have been quick to act. In a residential district of central Bristol, the Farm nestles in a cosy spot on a side-street surrounded by patches of green, eco-housing and a local pub. Home to small clutches of animals, it also offers community gardens, 13 acres of allotments, open days and workshops; for health and wellbeing, food growing and education for all.
But last year the team came to realise that the Farm's local community, comprising a 33% ethnic minority population – twice Bristol's 16% average – was not choosing to make use of their services. The Equity Project set out to find out why.
Manu Maunganidze, the project's Equality, Diversity & Inclusion advisor, and one of the report's writers along with Rhian Grant and Esme Worrell, suggests the barriers stem partly from the area's economic make-up. The Farm sits in one of the most diverse areas in the South West: its immediate area visibly more White-British and affluent than the surrounding, lower-income neighbourhoods, where people of minority backgrounds more typically reside.
This disparity impacts on perceptions of the Farm and who feels comfortable there.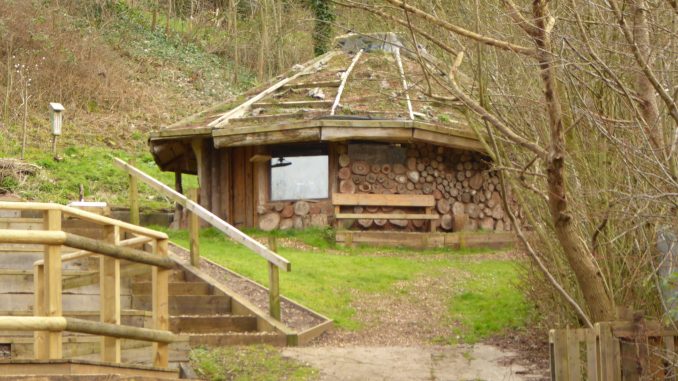 "The economic angle points to a systemic issue of exclusion," explains Manu; "People who are disenfranchised from society and the economy, however close they live to something that could aid their wellbeing, will still not access it because it becomes associated with people that have higher economic, social or cultural capital."
In other words, people from these communities feel the Farm is 'not for them'.
This speaks to the sector at large; according to the report:
'The exclusivity of a space becomes internalised, and fits into a narrative fixed by what is already know about horticultural and farming spaces in the UK, i.e. that they are dominated by middle-class white people, culturally determined according to the needs and preferences of this particular group.'
Urban farms can often find themselves amidst wealthier communities as close proximity to nature raises house prices, driving those on lower incomes out the area. The repercussions for minority groups are reflected in the statistical realities of urban life: over 40% of people from ethnic minority backgrounds live in the most green space-deprived areas, compared to 14% of white people. Only 19% of ethnic minority individuals live within walking distance of nature.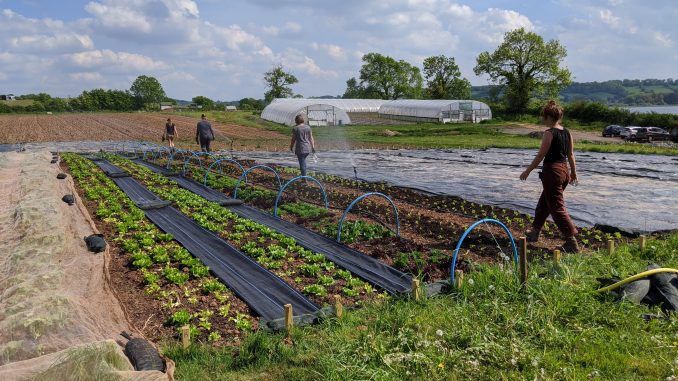 So it's even more vital that these communities feel welcome and comfortable where urban nature exists. The report outlines actions for positive change on a cultural, physical, and global level, for the UK's urban farming and environment sector at large.
The aim is to make it as easy as possible to engage, starting with tackling physical barriers – offering affordable refreshments, communal seating, inclusive events, advertising and information: "Have you translated posters when you're putting them into different neighbourhoods? Have you thought about the imagery you're using, or whether your website shows people that everybody can relate to?" asks Manu.
Manu suggests unequal access to green space is a limiting factor for children, with potential lifelong impacts. City farms play a crucial role in this regard: "These places are on the frontline of a social justice fight to allow diverse communities to be more fully engaged with the land, with the place that they live. They give urban children the opportunity to fall in love with the outdoors, enabling them to imagine a future in food and farming."
Food sovereignty in whose name?
There are also consequences for the future of sustainable farming, says Manu: "Things like food sovereignty and localism in the context of agriculture – we're facing the reality of a sizable chunk of the population not being in any way connected to the land in the first place. What are the repercussions of that? In whose name is that food sovereignty?"
"We're facing the reality of a sizable chunk of the population not being in any way connected to the land in the first place. What are the repercussions of that? In whose name is that food sovereignty?" – Manu Maunganidze, The Equality Project
He set up NYCE – Nature Youth Connection & Education – to teach children from ethnic minority backgrounds about the natural world, with knock-on benefits for wellbeing, confidence and life ambitions. And, for Manu, "It's also an avenue to making a political point – to say, why is it that the Nigerian kid that lives right by the river doesn't know about the river? And what does it mean for the environmental sector, the second least diverse employer in the UK?"
Children need representative role models, to feel comfortable and inspired to get involved. The Equity Project report stresses it's crucial for city farms to recruit people of all backgrounds, particularly those that reflect the local area.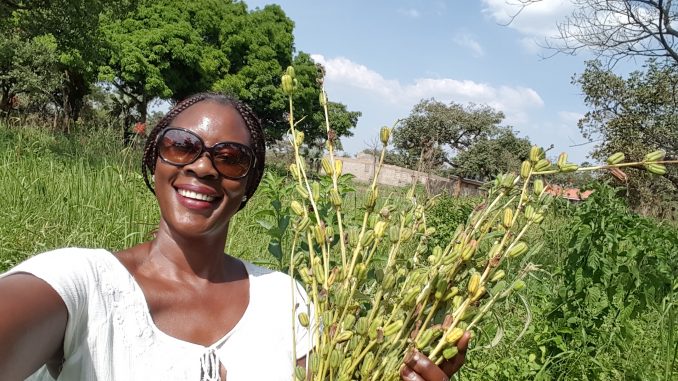 A taste of home means a lot
The Community Farm, an organic farm and social enterprise on Bristol's outskirts, recently addressed this by appointing a Black Lives Matter champion. Acomo Oloya was raised on a farm in Uganda and continued growing after arriving in the UK; she asserts: "Very few, if any, ethnic people are getting into working with the land in this country."
She thinks different types of farming should be encouraged: "There's a need to get people into small-scale farming. Or it could be a farm they acquire as a community and work together. That is what's lacking." She's hopeful for change, believing "It's complicated but not impossible. Maybe another 10 years and we'll get there!"
Acomo is forging links with urban organisations to reach the communities the Farm doesn't normally attract. She's also exploring growing different vegetables to appeal to diverse communities: "They've got to be attractive enough for people to want to make the journey. A taste of home means a lot!"
Discussing the different approach to farming in Uganda, Acomo describes an intuitive understanding of the land: "You'd know where things can grow or when things should be done that wouldn't destroy the land. The knowledge is passed on from one generation to another. It comes naturally."
Shared ethos
This resonates with the regenerative, earth-care narrative of the young land equity collective Land In Our Names (LION), working actively to redress the racial disparity in UK land access and ownership. Following the 2020 Real Farming conference (ORFC), it gathered people of colour on the land to reflect on identity, landscape and farming. It was the first community event of its kind, proving at once cathartic and a catalyst for the movement.
LION also aims to establish non-extractive farming practices, suggesting Afro-indigenous approaches consider the needs of the environment above its exploitation for productivity – an ethos shared by agroecology.
"This is not about building back better. This is about justice, healing and repair; going forward from a place of heart with joy, love, respect and honour for each other, the Earth and the elements." – Dee Woods, food justice campaigner
At the forefront of the movement for sustainable farming and food sovereignty, the Landworkers Alliance are ensuring these issues are raised and represented with formation of a BIPOC (Black, Indigenous & People of Colour) group led by Dee Woods.
Speaking on racial justice at this year's ORFC, Dee suggested the journey, though potentially long, could be a positive one: "This is not about building back better. This is about justice, healing and repair; going forward from a place of heart with joy, love, respect and honour for each other, the Earth and the elements."
More on the UK
'Too good to be true' – The UK Co-op Helping New Entrants Get Access to Land
UK | RSA Report finds 'Our Future in the Land' should be Agroecological
What would really happen to GHG Emissions if England and Wales went Organic?