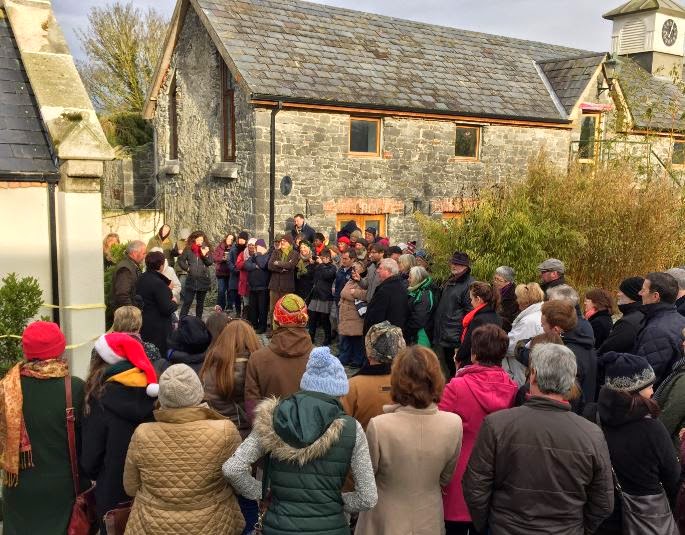 Introducing our next debate series – rural dialogues. Have a read below, tell us what you know and let's get talking! #RuralDialogues

By Hannes Lorenzen and Oliver Moore.
What is the state of play for rural Europe? Are rural places still lagging behind – forgotten, disadvantaged and in need of extra supports? Or is there a rural renaissance of sorts occurring, from smart villages to innovation hubs?
Life is becoming increasingly unaffordable and, in many ways, unbearable in cities – rents and mortgages are increasing multiples of people's earnings, while commuting distances extend, with a range of life, expense and sustainability implications.
In some member states of the EU the trend of rural exodus continues, in others there are some moves towards living and working in rural areas. Why is there still so little dialogue between urban and rural people, farmers, consumers and environmentalists? Farmers often complain about unfair trading terms, bureaucracy and the perception people have of them, urban consumers seem increasingly to want both veganism and cheap chicken, and for rural areas through farming to do the heavy work on biodiversity and climate.
In rural areas there can be a deepening frustration at being left behind – of being neglected and looked down upon. There are many evident conflicts, but as of yet, by and large, we don't see these contexts as opportunities for change. With fewer farmer on bigger farms, there is more isolation rurally, and this impacts on good neighborliness and mutual help.
ARC2020 will highlight challenges and opportunities, acting as a sounding board for diverse fresh perspectives. You are invited to join this dialogue in the day and weeks ahead, as we introduce our rural dialogues.
What's involved
There are a number of elements to this rural dialogue – events, outputs from events, and an article debate series. We've attended and participated in two recent rural events – "Feeding Ourselves" in Ireland and the academic conference at ERPI (Emancipatory Rural Politics Initiative) in Italy. We will run a set of short articles from ERPI concurrent to the longer rural debate series -for now see Natalia Mamonova's introduction to this topic.
In Cloughjordan, Ireland, we saw a wide and interesting set of rurally-based organisations and individuals come together in a dynamic rural. Cloughjordan, with its new (ecovillage) and established communities, is an ecosystem of innovation, work together to show a way forward for rural areas.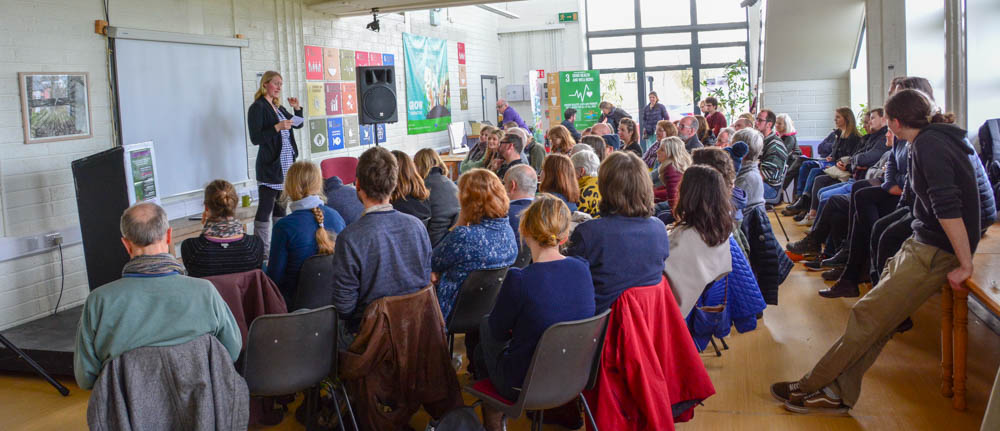 The Feeding Ourselves event saw a critical engagement with the three A's: agtech (agricultural technology and digitization), aggregation (bring food aspects together for example via Community Supported Agriculture and Food Hubs) and agroecology (in particular the emerging regenerative and biological agriculture movement). And it showed how people in rural areas are thinking and acting in a self-willed manner – embracing opportunities to make rural life better, while grappling with the big existential questions of climate breakdown and living systems collapse.
Interested to find out more about what happened? You can download the brand new report for Feeding Ourselves 2019 here: Feeding Ourselves Final Report 2019
So what works for rural Europe?
Let's learn from what has worked – despite the problems, rural Europe has in some significant ways been revitalised, thanks to the bottom-up and partnership programmes within Rural Development Measures of what is known as Pillar two of the common Agricultural Policy.
Though by no means perfect, this has supported rural communities, has targeted agri-environment and social inclusion via support from five consecutive LEADER programmes and later Community Led Local Development (CLLD) available in all structural EU Funds. Smaller, co-financed but also more targeted than the Pillar One of the CAP, Pillar two has supported organic farming, rural innovation and research via the EIP (European Innovation Partnerships), while Smart Villages have positively complemented these programmes.
In many regions around Europe, we see positive developments – so what can we learn from each other?
How and why does Austria have the highest percentage of young farmers in the EU – and is this in any way connected to the fact that a quarter of all agriculture is now certified organic there? What does Austria do that's so successful to encourage young farmers and organic farming – and what can the rest of us learn from this?
How Do Some EU Countries Get More Young People Involved in Farming?
Indeed, organic farming is quite the success story in what is otherwise a stagnant, threatened, and in many ways quite damaging agri-food sector. Organic – which is itself by no means perfect – is nonetheless growing, employing more and younger people, has a strong sustainability message (as shown here and here), while and consumers are more and more buying into what it means.
There are many more too – big and small.
It's also been fascinating to watch and learn from the rewilding that is happening in many parts of Europe – there is a dynamic tension in how this is unfolding in rural areas, with a range of interests and perspectives being represented. Its also worth noting that this is not necessarily new territory: we have emphasised the importance of nuance – including around the east-west divide in rewilding thinking – for many years.
In the countries of the Western Balkans that are not yet members of the EU, a wide inter regional governments' cooperation established between the governments in the region, called the Standing Working Group of South East Europe (SWG/SEE). This has created stability and innovation in the rural areas with view to joining the EU. SWG comprises seven Balkan countries, to provide advice on agricultural and rural development issues to ministries, administrations and NGOs. SWG also sees itself as a peace and democratisation project in the region and has promoted programmes such as LEADER and the promotion of small farmers and local projects together with the Balkan Rural Development Network.
There are of course many challenges, but it is important to learn from what's working, and to see if elements can be adjust and then applied in other locations.
What is problematic for rural Europe?
Of course the picture is not all rosy far from it. Rural areas in general and farming in particular are losing people to the cities. Consolidation, landgrabs, industrialization, monoculture practices of ever fewer farms is occurring – and increasingly through capital groups – not through other farmers.
The increasing gap in wealth and resources between rural and urban areas is one of the many contributory factors to the worrying rise of right-wing populism in rural Europe. The dominance of the narrative of competitiveness and growth on world markets is still central, whatever of the damage to the rural fabric and sustainable farming it causes.
With these pressures, depopulation continues in many parts of rural Europe.
While there is much justifiable bad press about the meat industry these days, there are problems all over with how to replace industrial food production.
The sea of plastic for export vegetable production in Huelva (Spain) is a stain on the landscape in many ways.
Intensive, monocultural horticultural enterprises have been heavily criticised for the appalling labour conditions many of them rely on.
Forced Labour in the Fields – addressing it at policy & citizen level
The ongoing reports of labour abuses in the fruit industries of the Mediterranean rim reminds us that these areas are on the front line of huge global problems – the refugee and migrant crisis. Indeed rural areas are often on the front line of the biggest of societal disasters – droughts and flooding from climate breakdown, the epidemic of loneliness, isolation and farmer suicide, and the place where the rapid rate of biodiversity loss is seen and really felt first hand.
Hope and Mourning in the Anthropocene: Understanding Ecological Grief
Coping with loss – changing landscapes, climate-induced alterations, fewer people, bird songs fading away – is a rural reality too.
Despite the rhetoric at institutional level, there is no real plan for transitioning towards resilient farming and rural areas. While how the CAP has been implemented has helped alleviate some of these stresses to an extent, this too needs to be critically analysed: why and how do important institutional players at member state level find it easy to blame Brussels yet often fail to use the CAP for the benefit of rural people? Why is it so often the national ministers via the Council, that waters down the best elements of CAP, from an environmental, small farmer and rural development perspective? How are these ministers held to account?
We need to fully understand what's coming in the next CAP round, where indications are that Pillar 2 will suffer the deepest cuts.
We need to talk – so YOU can get involved
Rural areas of Europe then, are in flux. There are huge pressures and emerging opportunities, new dynamics and plenty of potentialities. Join us in grappling with these issues in our rural dialogues. What's working and not working? What have we overlooked? Where can we see progress, a pathway, or pathways, out of our multiple crises? Give us a perspective you think is worth bringing into our rural dialogues.
We want to hear from farmers and growers, activists and organisers, policy makers and extension workers, academics and landworkers – we want to hear from YOU. So let's talk.
You can email oliver@arc2020.eu to express your interest, or join in our social media conversation. #ruraldialogues