As the English countryside is gobbled up by monoculture, one family farm is making space for nature. Dave and Helen Boyer have created a patchwork of habitats where people are welcome too. Could this be a model for a happier, healthier countryside? Story by Ursula Billington.
The Somerset countryside, in the South West of England, appears at first glance to be consumed by conventional monoculture. Delve deeper, however, and pockets of wild can be found scattered across the rolling landscape. Rustic oases are springing up amidst heavy cultivation.
Dave and Helen Boyer are encouraging the slow, creeping return of the natural world to their family farm. They're working with the landscape to create wetlands, woodlands and feeding grounds for overwintering birds. The revival of a patchwork of habitats is enabling nature to thrive.
Rethinking the conventional farming approach
Orchard Farm has been in Dave's family for three generations and was, until recently, dedicated to dairy. Purchased by his grandfather in 1927, it's seen the birth of his father and Dave himself. He and Helen now share the farm with his brother's family. It represents the past but also a potential future – perhaps for a budding farmer or naturalist of the next generation. For now, the pair are working to integrate nature more fully into the operation.
Their journey back to the heart of rural England, however, has not been a conventional one.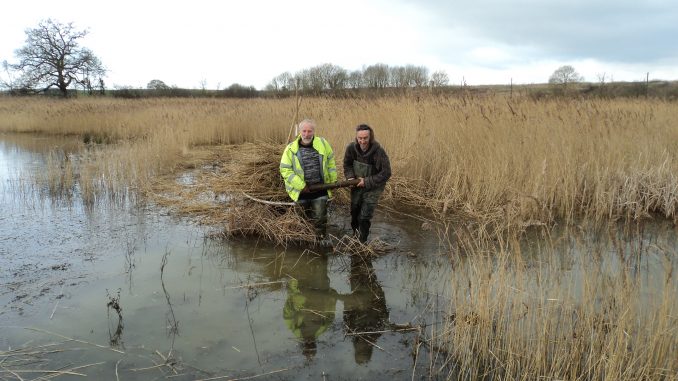 Raised on the farm, Dave completed an agricultural degree before promptly setting off with Helen to honeymoon in southern Africa. The pair didn't return for 27 years. In that time, they learned the principles of ecological land management and the benefits of nature connection. As a game park ranger, Dave enjoyed exclusive entry to the area's vast nature reserves. Moving into marine biology and losing this privilege, he realised the value of free-roaming access to the natural world.
Intent on developing their own Somerset 'game park' when they returned to the farm in 2003, Dave says this understanding was front of mind: "We said, let's have a nature reserve but let's get people in there – for awareness, education, enjoyment."
It's a refreshing attitude where only 8% of English countryside is publicly accessible, with the remaining 92% subject to trespassing laws.
At the time of their return, Dave says, Orchard Farm "was not a going concern," and his parents were struggling. It was the right time to rethink the conventional farming approach. For Dave, this meant bringing the needs of the natural environment to the fore. The Boyers set to work on what would become the Carymarsh nature reserve, with support from the Countryside Stewardship scheme.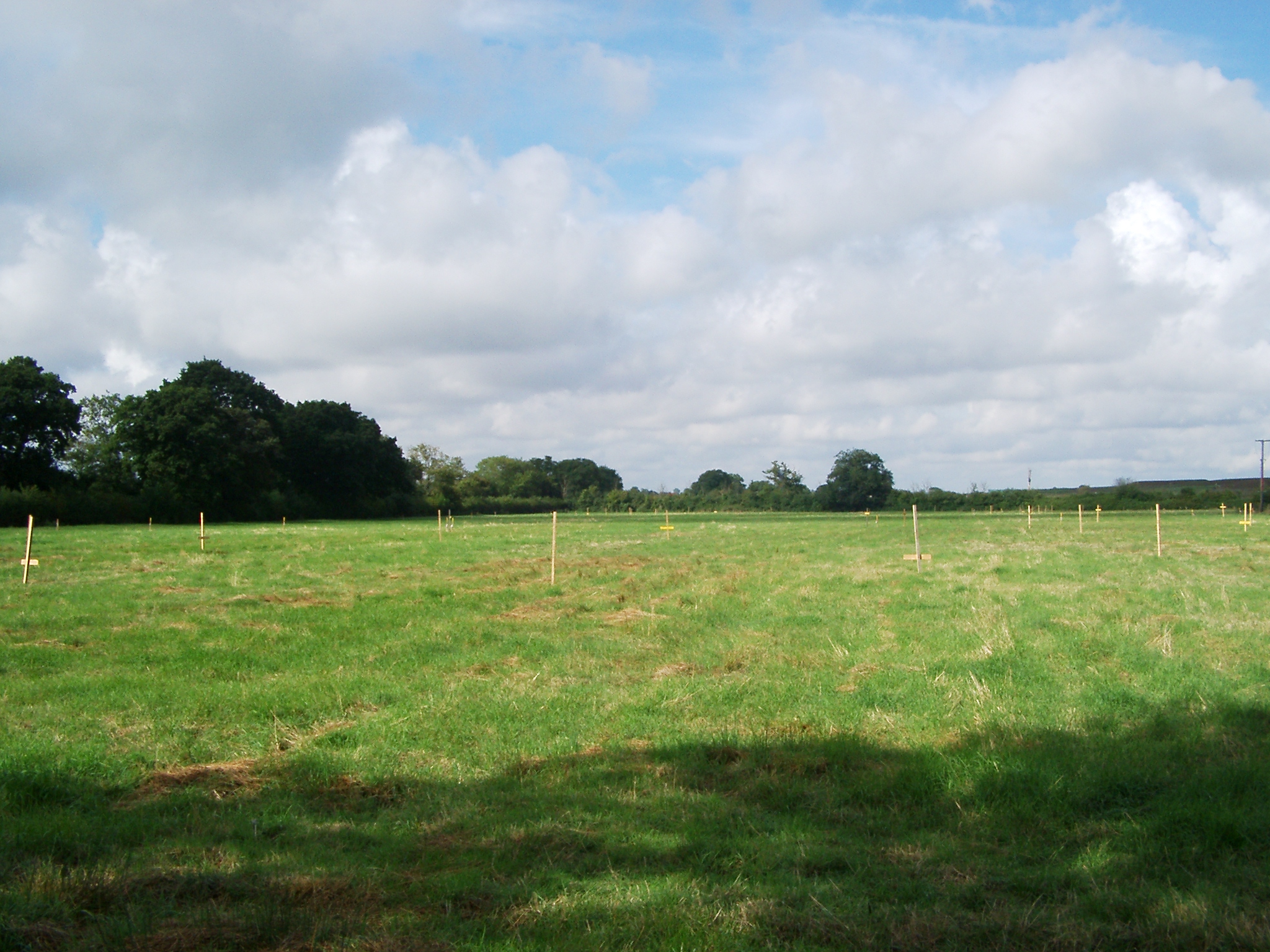 Restoring wetland and woodland
They first restored one particularly boggy area to the natural wetland that predominates over this part of Somerset.
"Ecologically, prior to agriculture, the bottom part of our farm would have been very wet," explains Dave. "There would have been reed beds and a lot of scrubby damp vegetation." It made sense, then, to deliberately flood patches and divert ditches to feed water directly into the field. The area now comprises 3hs of reedbeds and one of open water, surrounded by marshy expanses of just over 8hs in total.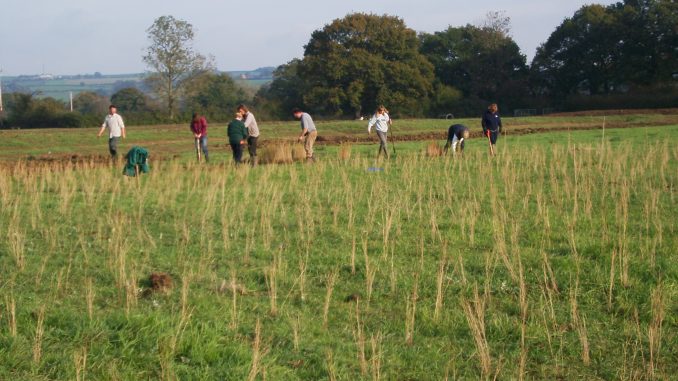 The pair moved on to the woodland next, analysing a pre-intensive agriculture pollen species mix to replicate as closely as possible in their planting.
Converting the fields, traditionally set to maize, has had a dramatic impact on local wildlife.
The Boyers were thrilled when otters started visiting the wetland area. "We always said, if we can get otters, we've made it!" says Dave.
He suggests the creatures benefit when water courses link across the landscape. "It seems that if we have a particularly wet year, with fields and villages flooded, there's a lot of movement of otters. I think they're dispersing up these flooded rivers and ditches, to places like ours, quite far from where you'd normally see them."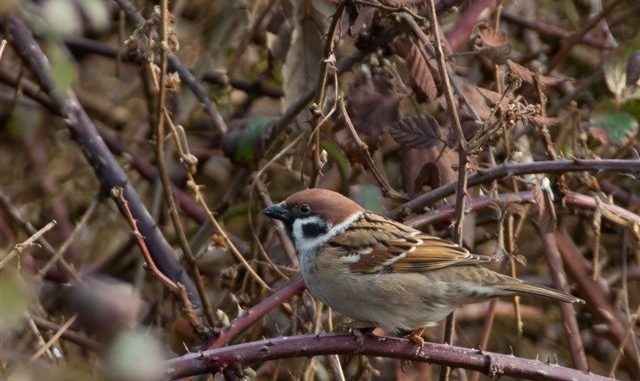 Hopes for birds
They've also had some success in attracting farmland birds – those beleaguered species so steeply in decline in the UK and across Europe.
"When we developed the woodland area we had what we believe was the last breeding population of tree sparrows in Somerset. There's great hopes that we can increase their population," says Dave.
A 1h strip of the farm's land has been set to winter seed, providing forage for birds throughout the cold period. Dave says it proved successful for a time: "We had huge populations of chaffinches, yellow hammers, reed bunting – all the farmland birds."
Numbers have dropped in the last few years, which could be due to warmer winter temperatures; they continue to plant and wait to see if the birds will return.
Softly-softly approach
With their softly-softly approach, the Boyers are bringing the neighbours along on their nature restoration journey. The response of some local farmers suggests an interest in more ecologically sound methods may be on the rise: "These are traditional, old farmers that in my mind would see lots of green grass as a good field; one with dandelions and buttercups is terrible. But some of them have surprised us. They're keen and interested, definitely," says Dave.
Orchard Farm rents nearly 60hs to a dairy farmer who, whilst running a conventional operation, does his best to integrate environmental principles. The Countryside Stewardship ethos has remained despite the scheme lapsing in 2014. Practically this means ecological management of trees and hedges, leaving aside margins for nature, and a long-term view on soil and environmental health. Dave says the tenancy agreement works on an informal basis of mutual understanding: "He's very aware that he's expected to operate as far as possible in a nature-friendly manner."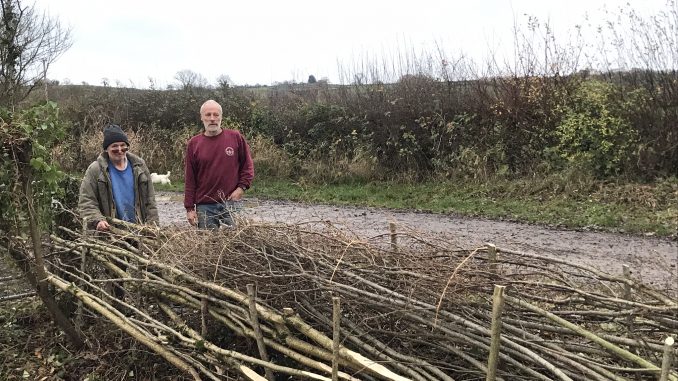 And the development of Carymarsh is supporting a burgeoning local nature restoration movement. Typical to a landscape comprising 75% grassland enterprises, Orchard Farm is surrounded on three sides by pasture and monoculture; but the 4th is inhabited by an environmental centre. Its large nature reserve adjoins the Boyers' own, growing the block of wilderness to 50hs.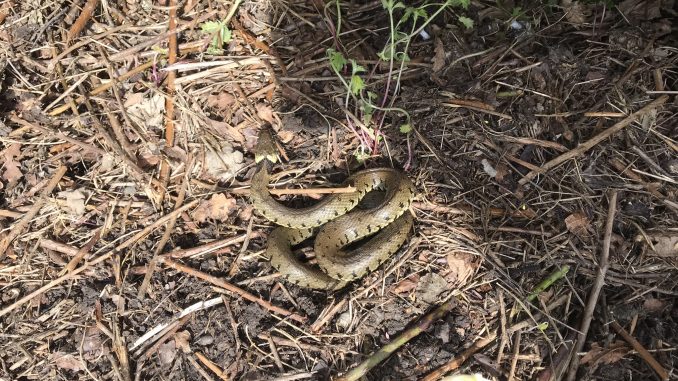 The centre usually welcomes around 5-6000 children annually. Meanwhile, the Boyers have been happy to see their own reserve in use over the lockdown period.
"In the last year, the place has been buzzing," Dave says. "Every day there'll be 15, 20 people wandering around, some with dogs, some with cameras or binoculars. It's become very popular and, hopefully, much appreciated."
This could be the model for a happier, healthier countryside: linked-up patches of wild amidst cultivated fields, creating a nature-friendly network for wildlife roaming the countryside. And the harmonious integration of human life, enjoying and appreciating the benefits of nature, thriving within and alongside the natural world.
More on farming with nature
Reclaiming the Place of Agrobiodiversity in the Conservation and Food Debates
Rural Dialogues | Peasants of Nature – French Initiative Reconciles Agriculture & Biodiversity
Could Results-Based Payments Help Finland's Most Endangered Farmlands?
More from the UK
Rewilding | What would happen if Britain's farms were abandoned and left to nature?
'Too good to be true' – The UK Co-op Helping New Entrants Get Access to Land
UK | RSA Report finds 'Our Future in the Land' should be Agroecological
What would really happen to GHG Emissions if England and Wales went Organic?