"Integration between the CAP reform and the European Green Deal is poor or unrealised." That's according to a new policy analysis, written by ARC2020's analyst Matteo Metta and Agricultural Economist Dr. Sebastian Lakner. Commissioned by MEP Martin Hausling (Greens/EFA) this timely report pours cold water over many of the claims for improved environmental performance in the emerging CAP, which is currently in trilogues. "Post-2022 CAP in Trilogue Negotiations: Reflections and Outlook for CAP Strategic Plans" shows in detail how co-legislators "have minimally respected the conditions outlined by the Commission in May 2020". A number of positive proposals are however put forward to improve the EU's main agricultural and rural policy.
By Oliver Moore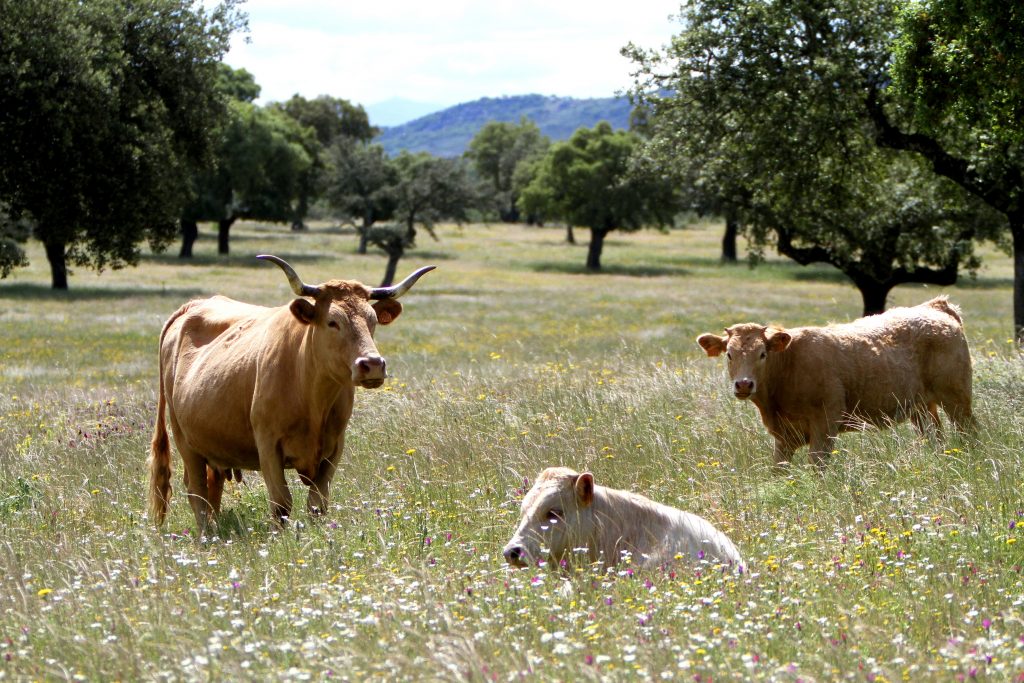 "Post-2022 CAP in Trilogue Negotiations: Reflections and Outlook for CAP Strategic Plans" is a timely publication. A number of elements are converging – the CAP Trilogues, the submission of the CAP strategic Plans, and the efforts to integrate these plans (and also the trilogue negotiations) with the European Green Deal.
The policy analysis, by Matteo Metta and Sebastian Lakner, asserts that the Commission is playing a stronger role at this stage than in previous reforms. The Commission is trying to integrate European Green Deal considerations into the debate (via what's been called a fifth column – its own extra, new check list).
However, the Council and Parliament, as co-legislators, are failing to argue for a CAP that's fit for purpose in a number areas, which need substantial improvements, the authors state. These include CAP green architecture (conditionality, eco-schemes, environmental spending in Pillar II); data collection and reporting requirements; inclusion of the animal welfare and antibiotics legislation; provisions to ensure a better position of farmers in the food supply chain, and full respect of the 'no backsliding' principle.
Download the report ARC Post-2022 CAP in Trilogue Negotiations Report
NEU! Post-2022 GAP in den Trilog-Verhandlungen: Überlegungen und Ausblick für die GAP-Strategiepläne

die Studie "Post-2022 GAP in den Trilog-Verhandlungen: Überlegungen und Ausblick für die GAP-Strategiepläne", von Matteo Metta (Arc2020) und Prof. Sebastian Lakner (Uni Rostock), die im Rahmen der Veranstaltung "Zukunftsfähig im Sinne des Green Deals? Die EU-Agrarreform auf dem Prüfstand"

Die Autoren bewerten darin die bisherigen Ergebnisse der Agrarreform und zeigen mögliche Szenarien für den Fortgang der Verhandlungen sowie die nationale Umsetzung in Deutschland auf.

Falls Sie die Konferenz mit Frans Timmermans, Robert Habeck und vielen anderen verpasst haben sollten, können Sie die Aufzeichnung.
https://www.youtube.com/watch?v=sShJ9EJ_D5w&t=1276s
Indeed the gap between spin and reality is so wide, the report argues that withdrawing the current CAP, and using the two year transitional period is a viable option, citing scientific evidence, citizen engagement and, relatedly, the objective realities of climate change and biodiversity decline.
National CAP strategic plans, currently being developed by member states in some co-ordination with the Commission, do offer an opportunity for socio-ecological improvements. However, the Commission must engaged with rigor and regularity during this process. If it does so, "there is room for each Member State to qualify and increase the redistribution of payments among farmers, to tailor sectoral interventions towards specific forms of producer organisations, to frame rural policy in terms of territorial cooperation and an integrated approach, and even to raise the standards of conditionality for farmers who receive CAP supports."
The report is critical of the design and adjustments done thus far to the concept of eco-schemes. Strong, coherent and consistent conditionality – going beyond with the co-legislators are currently arguing for in trilogue – is needed as a foundation, they emphasise. However eco-schemes currently have "vague objectives" and need to be coherently aligned with Pillar two agri-environmental and climate supports. "Entry-level ecoschemes, or points systems for farmers interested in applying for one or both interventions" is proposed to help deal with the conundrum.
Additionally, "eco-schemes should not be paid as lump-sum top-up payments for all farmers,
but instead reward farmers who deliver specific environmental services" again, with proportionality with Pillar two supports.
"A well-designed and targeted points system could address many environmental challenges and enhance uptake among farmers, but much depends on the specific implementation and on financial incentives for farmers."
More about the study and its context
With its initial proposal published in June 2018, the European Commission outlined a reform package for the future Common Agricultural Policy. Later, the Commission also launched a European Green Deal, with significant environmental ambition. However, the positions adopted by the Parliament and in particular the Council are very weak, and not in line with a European Green Deal. Indications from both the ongoing trilogues and the CAP strategic Plans from member states both point to a CAP process that's not significantly aligned with the European Green Deal.
This is not to say that even the European Green Deal is strong enough to deal with climate breakdown biodiversity collapse, in a pandemic context – the frightening thing is that its not. However it is the strongest thing we have to work with for now, and CAP is currently and has previously failed to deliver either socially or environmentally. Lessons are not being learned, and, in some cases, as outlined extensively in this report and in our CAP Strategic Plans series, things are actually going backwards – for example, monitoring and evaluation plans, for all the talk of digitalisation, results-based schemes so forth, are currently weaker in the CAP proposals form co-legislators than in the current, frankly shambolic recording and monitoring system. See below this article for an extensive list of CAP fails.
The core elements in this new report are as follows:
What are the opportunities and limitations of the positions adopted by the co-legislators in October 2020, particularly in relation to the integration between the CAP reform and the European Green Deal?
What policy scenarios are still available to align the CAP to the European Green Deal, also including the withdrawal of the 2018 Commission's proposal and the preparation of new legislation?
What can be expected from the National CAP Strategic Plans in relation to the European Green Deal objectives, by considering the first preliminary steps made by the Member States in 2020?
The study is based on the screening, review and cross-comparison of policy documents, legislations, scientific and evaluation studies. Chapters in this 44 page study focus on:
An in-depth analysis of the positions adopted by the co-legislators on the CAP legislation in relation to the European Green Deal. This chapter demonstrates that the co-legislators have often deviated from, or insufficiently aligned the CAP reform to the conditions outlined by the Commission in May 2020 to accommodate the European Green Deal objectives.
Four policy scenarios to reform the post-2022 CAP. Reaching a better agreement during the interinstitutional negotiations is the most auspicious direction, although this would imply substantially improving the political approach and cooperation between the co-legislators and the Commission. Another scenario discussed here is the withdrawal of the 2018 Commission's initial proposal, which remains a legal and reasonable alternative for the Commission to bring forward a new and more ambitious package of legislative proposals. The third scenario explores the challenges and opportunities to boost and steer the ambition of the National CAP Strategic Plans through various official phases, namely: design, approval and performance reviews. The chapter concludes by examining also the role of the future CAP networks at European and national level.
An overview of the experience of the Member States in preparing the national CAP Strategic Plans in 2020. Reflections on how selected countries such as Italy, France, and Ireland have worked towards a new delivery model, de-centralised governance capacity, eco-scheme design, assessment of needs, and a higher level of transparency and stakeholder inclusions.
A specific case study of Germany. The case study raises critical observations and recommendations for the new green architecture and supports for organic farming.
Conclusions and recommendations. what is the state of play and the various policy scenarios for CAP reform and sets out recommendations to overcome the many challenges in designing and implementing ambitious CAP Strategic Plans.
More on CAP
Weaker Eco-Schemes and Pet Projects – Commission Factsheet Unpacked
CAP Performance Monitoring and Evaluation Framework – EP Position
A Rural Proofed CAP post 2020? – Analysis of the European Parliament's Position
European Green Deal | Revving Up For CAP Reform, Or More Hot Air?
Climate and environmentally ambitious CAP Strategic Plans: Based on what exactly?
Auditors on CAP
CAP | Billions Spent on Biodiversity with Little Impact – Auditors
CAP and Biodiversity | Wake-Up Call For Green Deal Commission?
ARC Exclusive – Auditors Heavily Criticise Commission's CAP Plans
Scientists on CAP
The Common Agriculture Policy and Sustainable Farming: A statement by scientists (December 2020)
22 Scientists say CAP Communication "fails to address main agricultural challenges"
EU Subsidies Benefit Big Farms While Underfunding Greener and Poorer Plots – New Research
CAP ecological focus areas didn't work either
Reviewing Ecological Focus Areas: A Cross Pollination of Ideas
Ecological Focus Area in Germany: What Influences Farmers' Decisions?
CAP | How Does Commission's Proposed Eco Scheme Compare to Greening?
CAP in France not Delivering for Citizens, Farmers or the Environment
The Council and Parliament weakening CAP's environmental credentials
CAP | Kloeckner Launches Direct Attack on GAEC 9, Eco-Schemes and Green Deal
CAP | Parliament's Political Groups Make Moves as Committee System Breaks Down
Parliament – Big Three Political Groups Try to Scupper CAP Eco-Schemes
Eco-Scheming | Council Adopts a CAP Position of no Ecological Substance